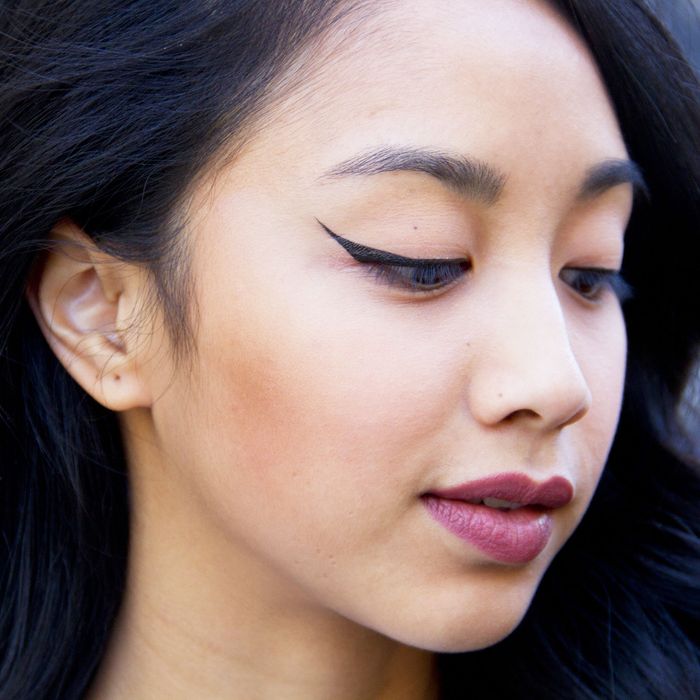 A different woman with different eyeliner.
Photo: Georgie Hunter/Getty Images
Car accidents are proving to be an extremely dangerous, awful, terrible, no good, very bad way to test your makeup. Remember when one person said the NYX setting spray stayed on through a car accident in the rain? Well, it happened again. This time with Kat Von D's tattoo eyeliner.
One reviewer on Kat Von D's site, under the name bluntredhead, wrote that although her mascara ran and all her other products had been wiped away, her tattoo liner stayed put. She even attached a photo in her neck brace as proof.
Her slight cat-eye does look really good …