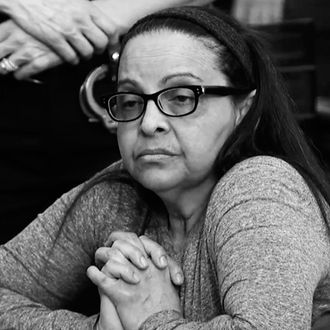 Yoselyn Ortega.
Photo: AP Photo
The Nanny Murder Trial came to an end today, as Yoselyn Ortega was found guilty for the murders of 6-year-old Lucia Krim and 2-year-old Leo Krim. The jury rejected her defense of not guilty by reason of insanity.
Ortega was the nanny to Marina and Kevin Krim's three children when, in 2012, she stabbed Lucia and Leo to death. Marina had taken her 3-year-old, Nessie, to swim lessons at the time; she returned to her Upper West Side apartment to find a murder scene. Ortega then turned the knife on herself.
Ortega is facing life in prison without parole.