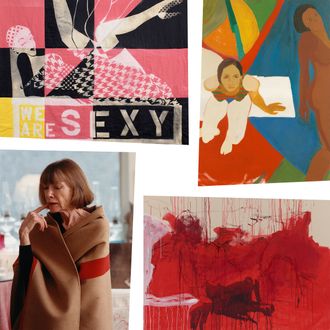 Photo: Tina Barney; Courtesy of © Tina Barney; Courtesy Paul Kasmin Gallery/Emma Amos; Courtesy of the artist and RYAN LEE Gallery/Tracey Emin; Courtesy of the artist and Xaier Hufkens/Lara Schnitger
New York's most highly anticipated art fair will open its doors to the public this Friday, May 4. For the seventh edition of Frieze New York, more than 190 galleries from over 30 countries are exhibiting at the Randall's Island Park venue. The works of renowned artists like photographer Tina Barney, painter Emma Amos, and multimedia contemporary Tracey Emin will remain on view until this Sunday. For the first time, Frieze New York will present "Live," a platform for interactive works and performances, like Lara Schnitger's "Suffragette City," previewed below. Scroll through to read more about five of the Cut's favorite works from this year's Frieze art fair.
Tina Barney: Joan Didion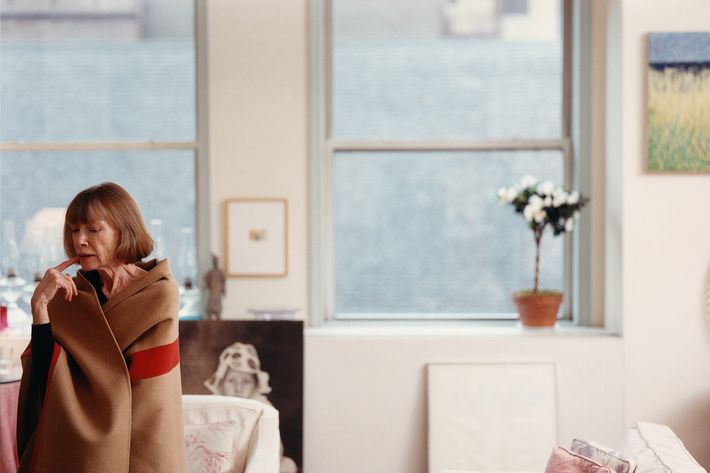 New York-native Tina Barney's large-scale, vibrant photographs of the social elite took the art world by storm in the 1970s, when she was living in Sun Valley, Idaho. Upon returning to New York in the early '80s, Barney earned herself a spot in the Whitney Biennial and just a few years later in 1991, she was invited to showcase her work in solo exhibition at the MoMA. This photograph of Joan Didion will appear alongside a few more of Barney's works in the Paul Kasmin Gallery booth.
Emma Amos: Seated Figure and Nude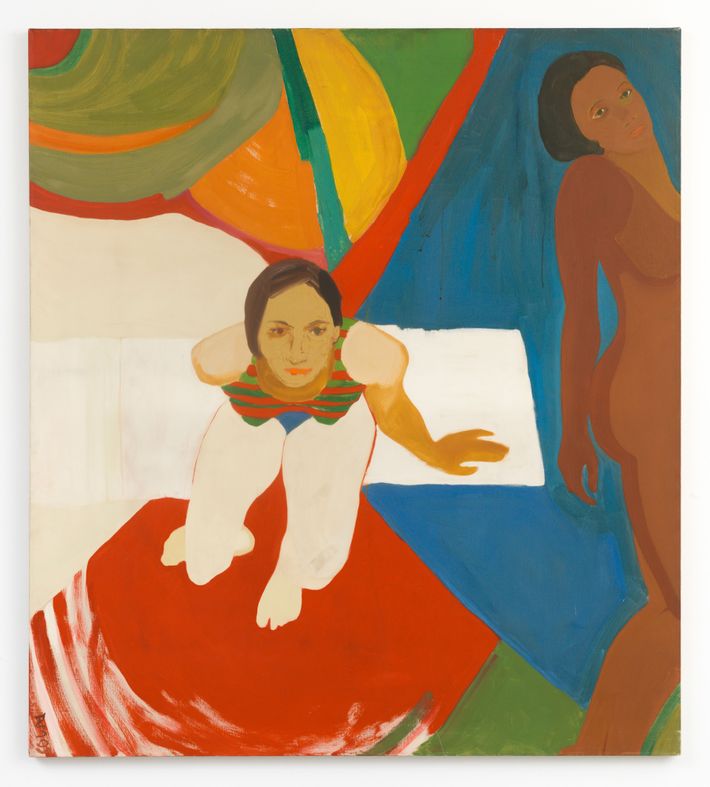 Emma Amos began painting and drawing at age 6, when she was living in Atlanta, Georgia, with her parents in the 1940s. As an emerging artist in the '60s, Amos became the only female artist invited to join Spiral, a collective of African-American artists, including Romare Bearden, Norman Lewis, and Charles Alston. Her work is included in the permanent collection at the MoMA. At Frieze, Amos's work will be displayed in the Ryan Lee Gallery booth.
Tracey Emin: I Never Asked to Fall In Love — You made me Feel like This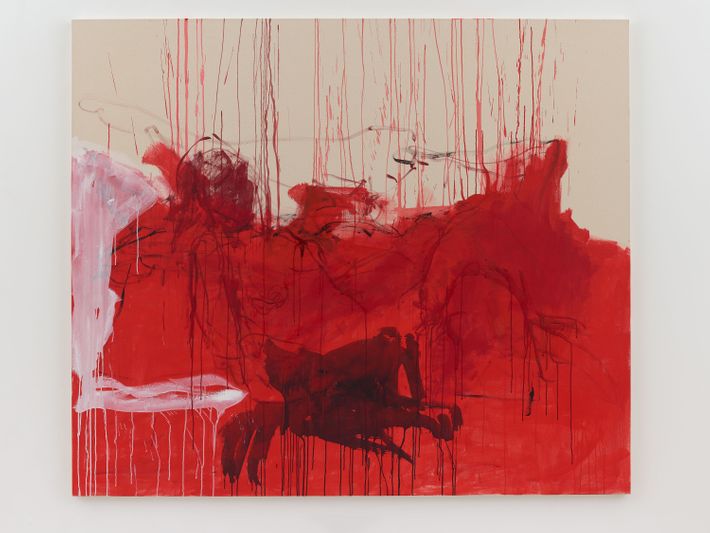 Tracey Emin is best known for her confessional and autobiographical works, which she produces in a variety of media, from painting and drawing to photography, video, and sculpture. In the '90s, the British artist produced some of her most famous works — namely, Everyone I Have Ever Slept With 1963–1995 (1995), and My Bed (1998), both of which are part of Tate Modern's permanent collection. I Never Asked to Fall In Love — You made me Feel like This, is one many works inspired by Emin's love life. This painting will be on display in the Xavier Hufkens booth at Frieze.
Lara Schnitger: Leg Avenue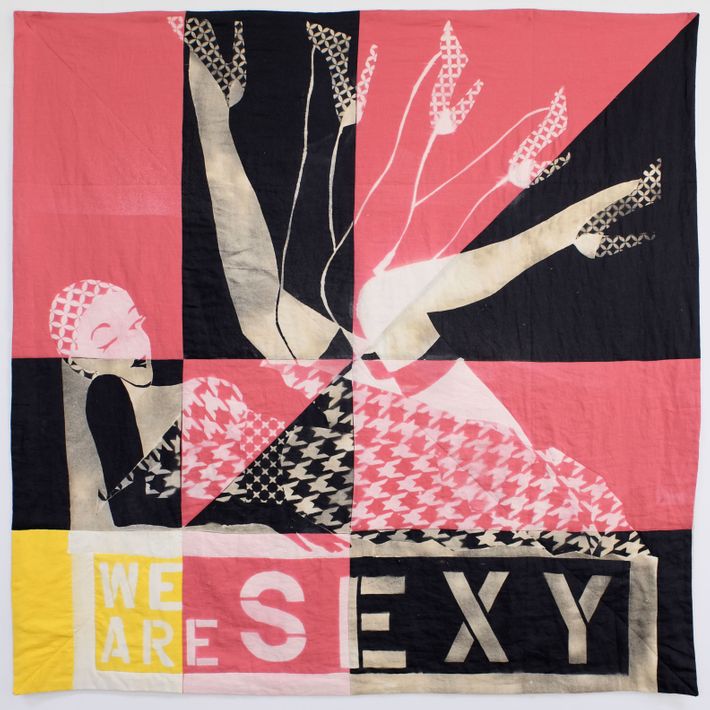 Lara Schnitger is a dutch painter, sculptor, and performance artist. She works with a variety of materials including the quilted linen seen in Leg Avenue (above). Leg Avenue is a part of "Suffragette City," Schnitger's parade-like performance that will show in Frieze New York's first ever "Live" series on May 2 at 5 p.m. Marchers will carry Leg Avenue and more linen works, along with Schnitger's sculptures, banners, and tapestries — all of which bring together fashion, feminism, and female sexuality.
Torbjørn Rødland: The Song of the Wind and the Trees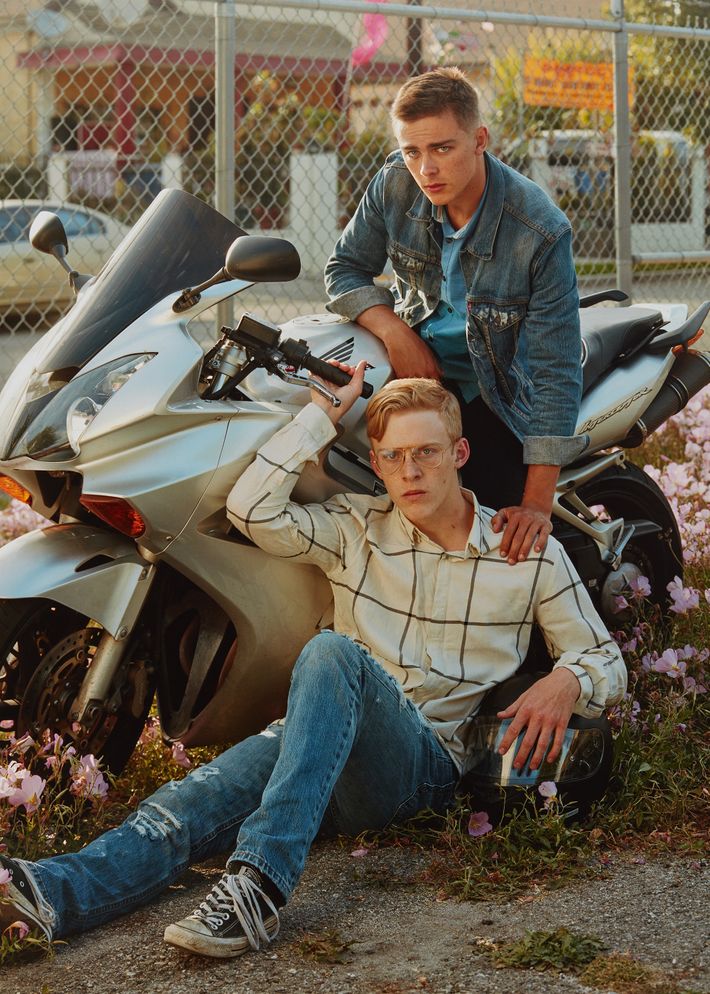 Norwegian photographer Torbjørn Rødland is best known for his disturbing, grotesque depictions of everyday moments — he once photographed a pregnant woman holding a razor against her stomach. The Song of the Wind and the Trees is one of the Los Angeles–based artist's more pleasant photographs, and it will be showcased in the David Kordansky Gallery booth this weekend.
These works of art and more will remain on view at Frieze New York from Friday, May 4 to Sunday, May 6 at Randall's Island Park.