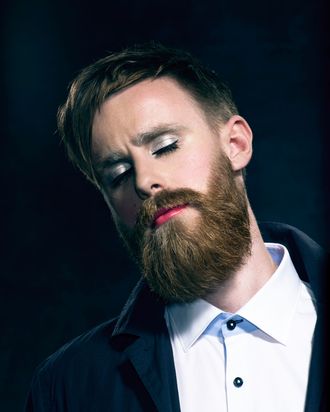 Photo: Jonathan Knowles/Getty Images
Men are becoming ever more visible in the beauty world, and plenty of them started with a swipe of mascara. It makes sense: Mascara is, after all, one of the most user-friendly beauty products. It requires no real expertise, and you don't have to own any supplemental products to make it work (unlike something like foundation, which goes better with a primer.) It can be incorporated into any beauty look, whether you're wearing next to no makeup or going full glam.
Below, we talked to seven beauty-loving men about how they got started wearing mascara, why they love it, and which products they recommend.
Hayden Manders, Senior Staff Writer at Nylon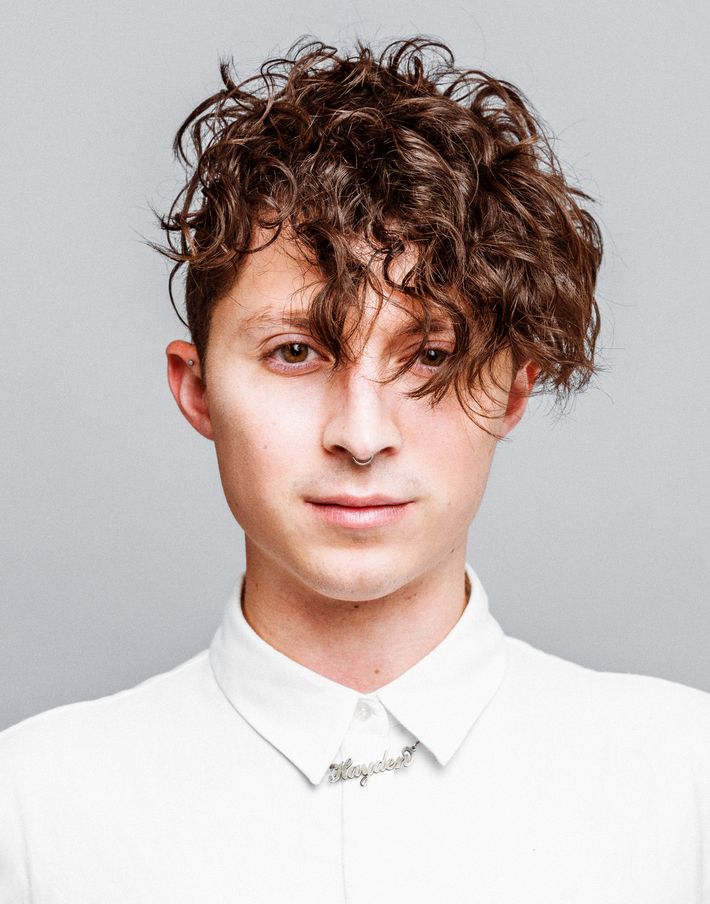 Mascara was the very first type of makeup I ever used on myself. It was my subtle way of exploring the feminine energy I felt inside me as a closeted high schooler. I know now that makeup in and of itself does not equal femininity, but I associated makeup with it back then, and I felt connected to that side of me when I wore mascara.
Today, I'm decidedly much more in tune with my femme identity and wear mascara daily simply because I enjoy the act of putting it on, from the suction noise the wand makes when it leaves the tube to the wide-eyed look I make leaning into my mirror. It all feels very intentional and routine. Plus, I'd be silly not to say I love how mascara enhances my already long boy lashes. That's a nice touch.
Clinique's Lash Power™ Flutter-to-Full Mascara is truly my favorite. I know nothing about how its three functions work, but whatever! The formula dries quickly and goes on evenly and lasts a long time. It's a mascara that doesn't scream "I'M WEARING MASCARA," you know?
Victor Ramos, Beauty Influencer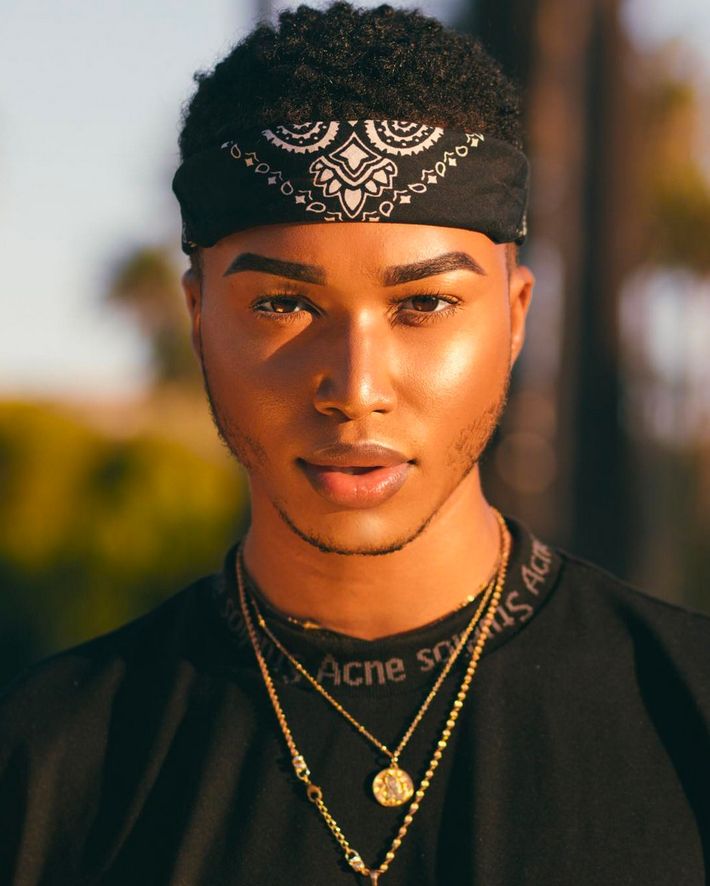 I wear mascara because lashes tend to get lost when you apply makeup. My absolute favorite is the Benefit Cosmetics Roller Lash Mascara. I'm not a fan of false lashes, so I need a mascara that will separate and elongate my lashes without clumping.
I am a huge fan of black smoky eyes. They're so sexy and timeless, and I believe they play up and intensify my masculine features, as weird as that sounds.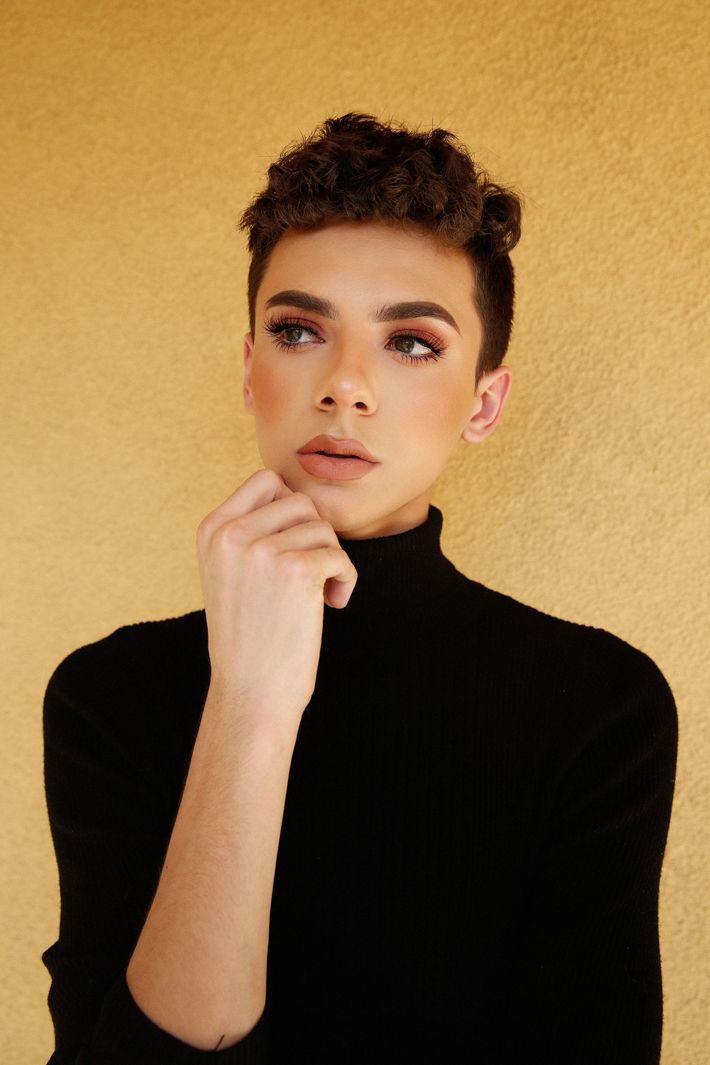 I first got into makeup after a friend did mine in high school, maybe freshman year. At first, I played around with simple makeup, but once I started seeing people on Instagram doing more out-of-the-box looks, I decided to start trying it on myself and posting it.
I feel like no look is complete without mascara! Some of my fave mascaras are actually drugstore ones. I've been loving the Maybelline x MakeupbyShayla Colossal Big Shot Mascara and have also been into the Wet N Wild Lash-O-Matic Kit. But if I had to choose a higher end mascara, Benefit Roller Lash never fails me.
Wesley Benjamin Carter, YouTuber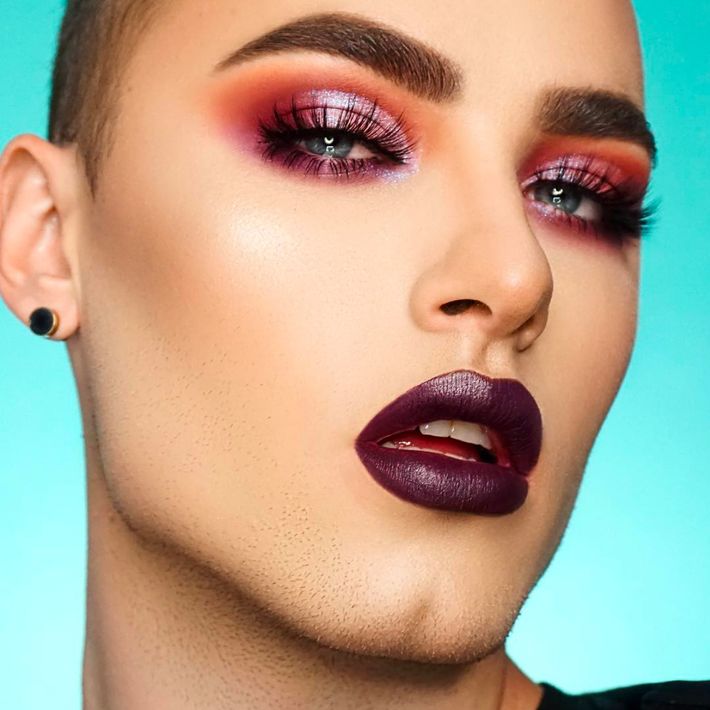 I wear makeup most of the time when I leave the house. Usually it's something light and natural, but when I'm working, whether it be filming or going to events or even going to the clubs, I definitely wear a full face of glam.
I wear mascara because I love the way it makes your eyes pop and draws attention to them. My favorite mascara for the top lashes is Benefit Cosmetics Roller Lash Mascara. For the bottom lashes, it's definitely Annabelle Cosmetics Skinny Mascara.
Benjii Kent, Veterinary Assistant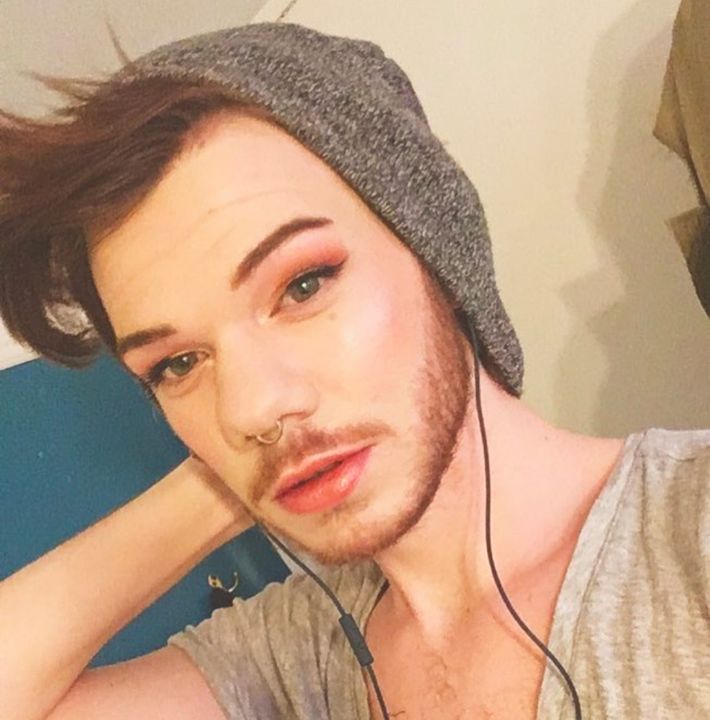 I wear mascara because I feel like it pulls together an eye look and makes your entire face look ~finished~. The ones I always go back to are Maybelline's Falsies Mascara (the OG purple one with the curved brush) and Benefit's Rollerlash.
I wear makeup at work and if I'm going out anywhere more exciting than the grocery store. I don't tend to wear a ton of what I would consider "lewks" on a daily basis, though — I work with animals, and eye makeup and bodily fluids are a recipe for a really lousy time.
I'm visually impaired and sometimes use a white cane to get around, so wearing makeup, especially as a guy, clashes pretty strongly with people's expectations of what "blind" looks like. But at the end of the day, in true millenial-speak, I see my makeup routine as a form of self-care. It's something I get to be in control of first thing in the morning, and that's a big thing for me.
Kevin Lagermann, Manager Enfuse Medical Spa, Chicago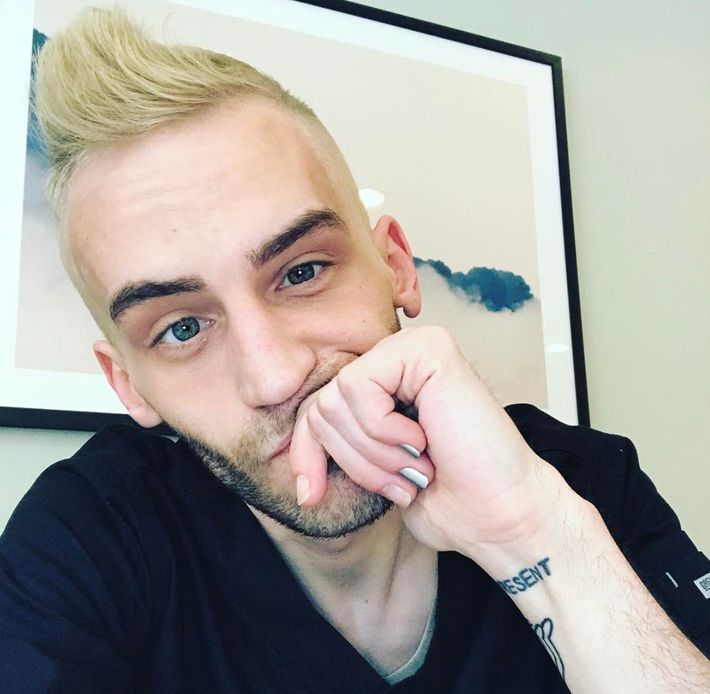 I started wearing colors in my hair, on my eyes, and my fingernails at 14 years old. I've adapted it to fit my professional life as the manager of a medical spa, but my love for makeup has only increased. That said, I was always afraid to wear mascara without appearing overly done up.
I bit the bullet a year ago and purchased Perricone MD No Mascara Mascara from a friend's recommendation. A light application opens my lashes and gives a more groomed look, if you will. I was blessed with a nice lash length; it just needed some help with direction.
I don't always go with a colored mascara, though. Most days I'm pretty basic and run my Nyx Control Freak Brow Gel through my lashes and call it a day.
Tynan Sinks, Beauty Columnist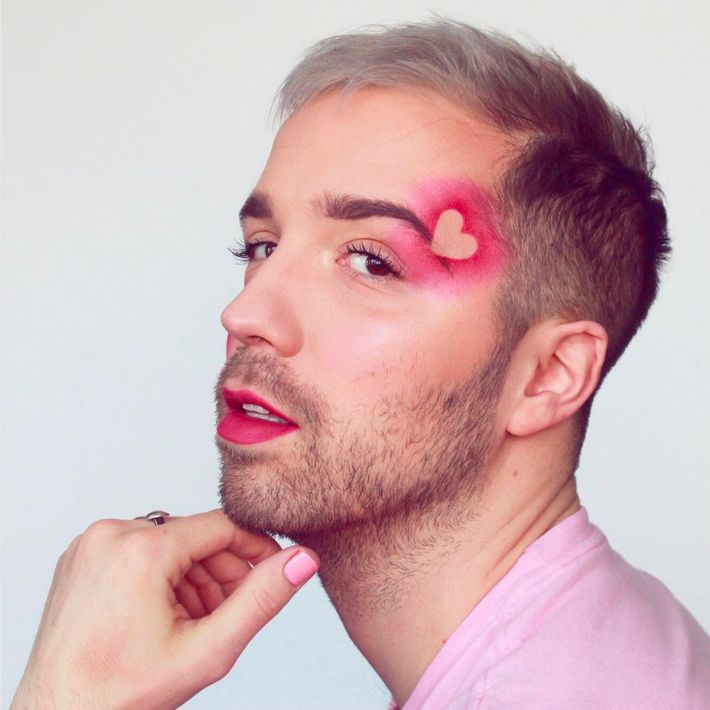 I actually took the last year off from mascara. I just didn't like how it made my whole makeup look feel more fragile. I can wear a full face of makeup and know it's going to stay in place all night, but I was always messing with my lashes or checking to make sure that the mascara hadn't smudged onto my undereye. Plus, I love how a big dramatic eye-shadow moment with no mascara can look kind of … alarming.
HOWEVER, I'm back to wearing it more often because I love how mascara can work to brighten and open up your eye, give your eyes a bit more definition, and trick people into thinking you're in a full face when you're just in lashes and a lip. It just makes everything seem more finished, you know? And mascara is just so glamorous.
Personally, I only wear waterproofs because I can't stand when mascara stamps your lower lids with black pigment and leaves you with raccoon eyes, and waterproof formulas tend to prevent this. Lately I've been loving the Urban Decay Troublemaker mascara which works like a waterproof without transferring or flaking while still being washable, and, though I don't love love it, I always find myself going back to the Tarte Gifted Amazonian Clay Mascara because that shit does not budge.