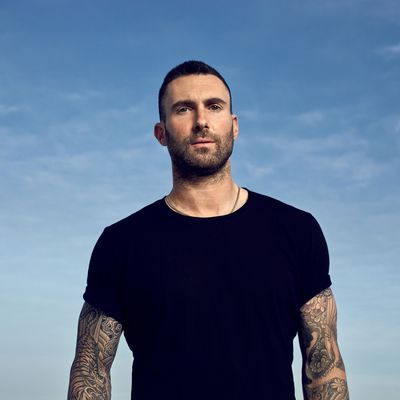 Adam Levine is back as a model. In October, The Voice judge and singer announced he'd be fronting Yves Saint Laurent Beauté's Y fragrance campaign and now he is the official international ambassador for the cologne.
Levine's new role includes a campaign shot by music-video director Colin Tilley, promoting the new, more intense formula for the fragrance, which has notes of bergamot, sage, balsam fir, and cedar wood. The new Y purportedly embodies a relatable and mature man who wears crisp white T-shirts and tailored black jackets. The Y man has accomplished all he's set out to achieve but is still constantly curious and asking, "Why?" (or the more on-brand, "Y?")
If you're wondering "Why Adam Levine?," he anticipated that and has an answer. "Continuing the story of Y is important to me — it's easy to relate to the passion and strong sense of individuality that the house of YSL imparts, but importantly it also feels right for now, for the creative generation of today," he said in a press release. (Also, he has 11 million Instagram followers).
The details of the campaign are under wraps until August. Until then, enjoy his official YSL portrait and the thought of him asking, "Why?" about everything — just hopefully not why Alicia Keys is wearing makeup. The answer is, and will always be, because she can.
If you buy something through our links, New York may earn an affiliate commission.