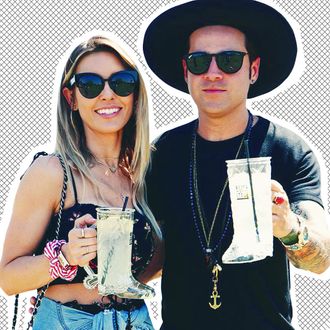 Audrina Patridge and Ryan Cabrera.
Photo: Chevrolet
Welcome to You Know What I Heard, the Cut's weekly celebrity gossip column about the peregrinations of the rich and famous.
We're going to have gorgeous weather in New York this week, which means it's just about time to start making rash and potentially disastrous romantic decisions. Spring fever! Even celebrities get it, as evidenced by our lineup of gossip today. Let's start with two former stars of The Hills who have decided to hook up again after an eight-year separation: Audrina Patridge and Ryan Cabrera. Patridge is the beautiful, blank-eyed brunette who played a friend to Lauren Conrad on the classic MTV reality show, and Cabrera is a singer-songwriter who briefly dated Patridge on camera. (He also dated Ashlee Simpson while she was filming The Ashlee Simpson Show. This guy knew what he was doing in the mid-aughts.)
Now, having apparently exhausted all other options, Patridge and Cabrera have found their way back to each other. People reported this week that the two are "dating" and that "they've been spending a lot of time together recently and are having a good time." The pair made their first public appearance as a reunited couple at the Stagecoach music festival in Indio, California, this past weekend. Patridge was wearing a cute little crop top, and Cabrera was wearing, eh, you can see here: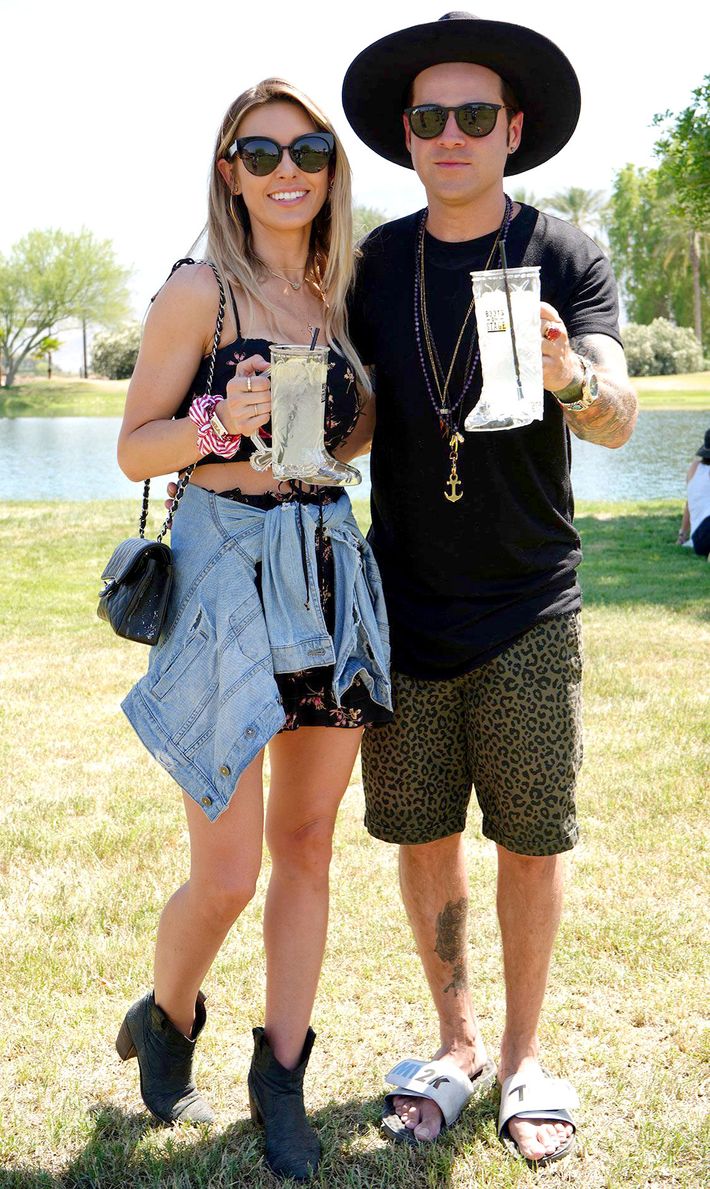 Why did these people split up in the first place? Miraculously, People.com still has video of their breakup, which occurred on The Hills. After six months of dating in 2010, Patridge ended things with Cabrera because she was concerned about him being faithful on tour. "Tour?" exclaimed Cabrera in response. "What am I going to do on tour?" But it didn't matter, because Patridge had made up her mind.
And then eight years later, she changed it. I feel inspired?
Patridge and Cabrera aren't the only celebrities who are backsliding their way into summer. This week, Katy Perry and Orlando Bloom officially got back together after many months of separation. They celebrated with a visit to the Vatican.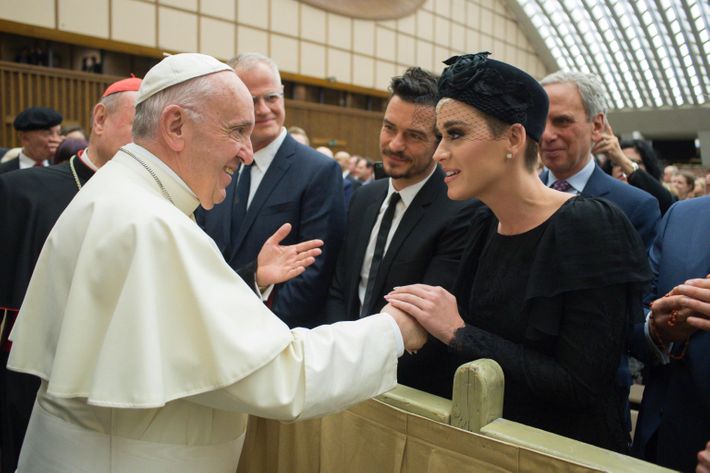 "Orlando and Katy are great," a source told People. "They are dating exclusively again and things seem more serious."
The two broke up last May, reportedly because Bloom was interested in seeing other women. But the former elf told the Times of London this week that Perry is a "remarkable human being" and that he's in love with her, blah, blah. He also said this: "She's on tour, I'm doing a play, everything evolves. I have a lot of respect for her and a lot of deep feeling. So we will see."
So we will see!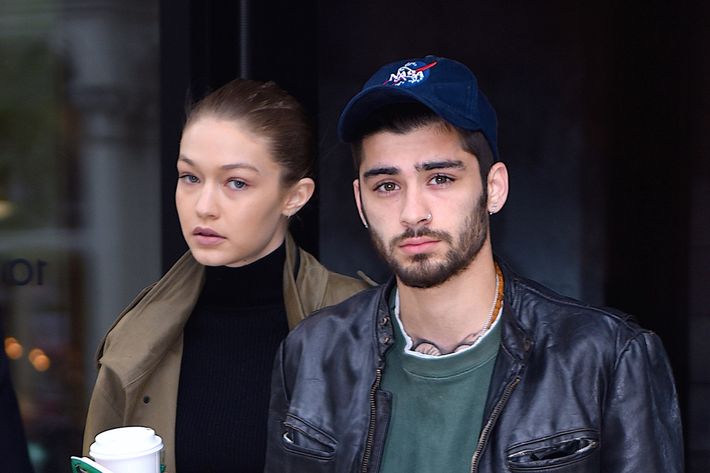 Meanwhile, Gigi Hadid and Zayn Malik are giving their young relationship another try. They announced their breakup on Instagram in March, but yesterday, they were photographed making out on the streets of New York. Also of note: Malik got a big, new tattoo on his head. He seems happy.
Between Kanye West's tweeting and Tristan Thompson's rampant cheating, the Kardashians have had a dramatic few weeks. One character who's flown under the radar? That would be Scott Disick, the 34-year-old father of Kourtney Kardashian's three children. He's still dating a 19-year-old, though.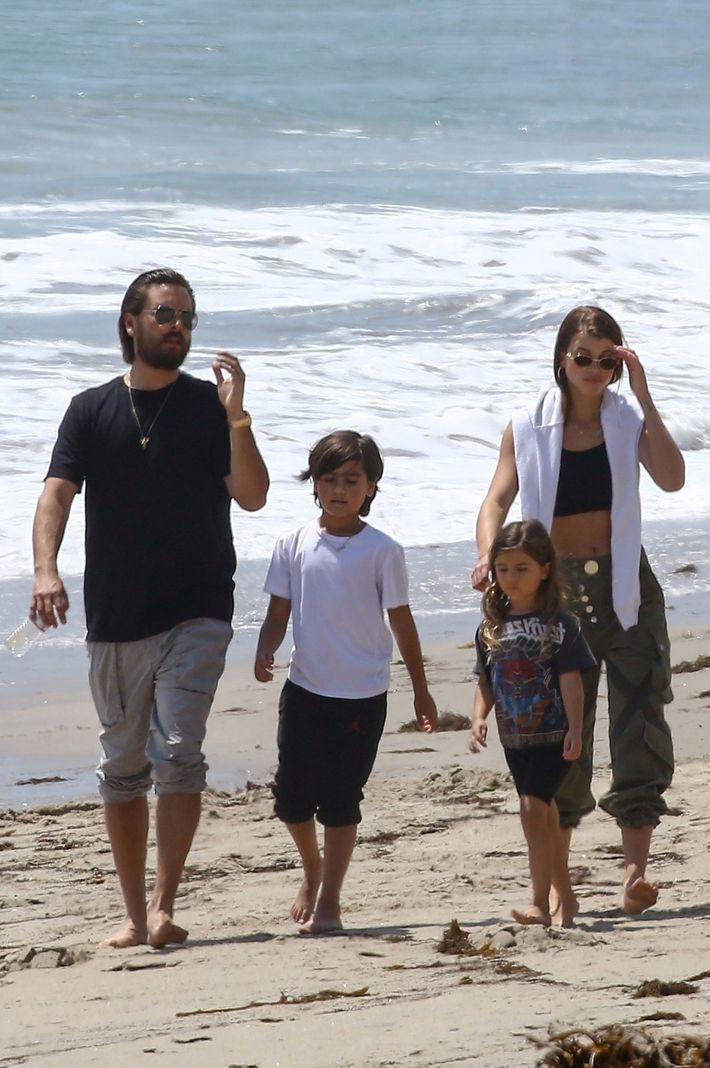 Disick and his girlfriend, Sofia Richie, have been spending almost all of their time together lately: They vacationed in Cabo in March (with Disick's kids!), and this past weekend, they were photographed walking on the beach in Malibu (also with Disick's kids). On Saturday, Richie shared an Instagram photo of Disick sitting on a hotel bed covered in rose petals.
She will turn 20 in August.
One small blessing from this week:
N' Sync got a star on the Hollywood Walk of Fame. It's been 21 years since they released their first album, and today I find myself most instinctively attracted to … Joey Fatone?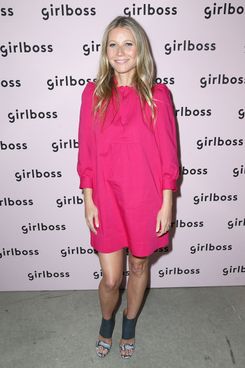 Finally, I'll leave you with this photo of Gwyneth Paltrow attending Sophia Amoruso's "Girlboss" rally this past weekend in L.A. Have you noticed that Paltrow's been wearing baggy dresses lately? Lainey Gossip pointed out the trend yesterday and speculated that she could be pregnant. Paltrow has been making a big, goop-y deal out of her impending wedding to Glee producer Brad Falchuk (engagement party, bachelorette party, bridal shower, on and on), but it seems like she'd do that regardless, given that this is her first "real" wedding. (She and Chris Martin eloped.) What do you think?
Thanks so much for gossiping today. If you'd like to get this column in your inbox every week, subscribe at the box at the top of the page. And don't forget to email me at allie.jones@nymag.com, send me a message on Twitter, or contact me on Signal, if you'd like to chat.