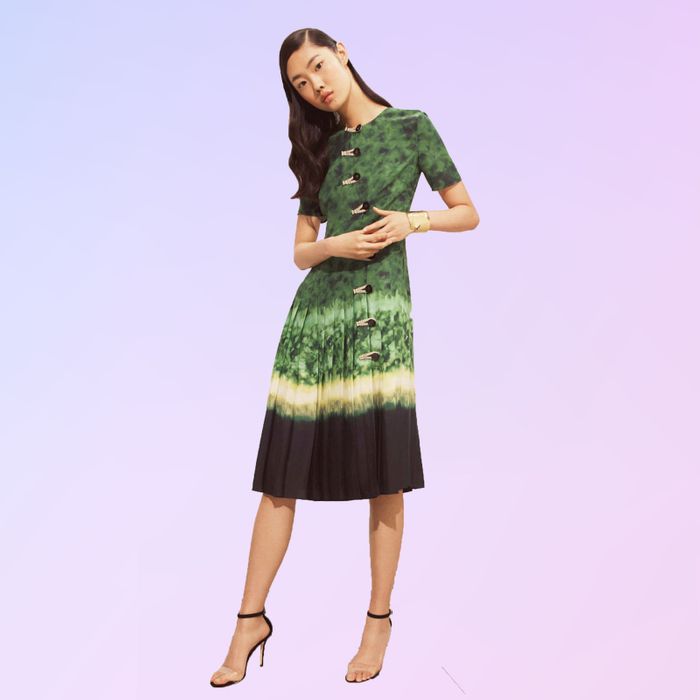 Photo: Courtesy of the Retailer
Last Sunday, while attending a family barbecue, I suddenly became "Camp Counselor Auntie Diana" as opposed to regular "Auntie Diana." All of my young nieces and nephews loved my tie-dye T-shirt, and it kicked off an extended conversation about their summer tradition of making their own. They're a tough crowd, but my choice in clothing magically won them over and next thing I knew they had roped me into teaching an origami class.
The kids have a point: tie-dye is a quintessential summer fabric beloved by surfers, camp counselors, and hippie Grateful Dead fans alike. But rarely is it ever thought to be office-appropriate, unless you happen to be a fan of Altuzarra. Back in 2016 the designer created grown-up interpretations of the pattern ranging from silky dresses to skirts and tops. It was sophisticated but still fun for summer.
Now, Altuzarra has decided to revisit the collection with a capsule of his greatest hits for Barneys New York. While the blouses and skirts are all lovely choices, this short-sleeve dress is a personal favorite. With snaps that go across the body, you can make it as risque or conservative as you want. Wear it with heeled sandals for a power outfit at the office, or add flat sandals for your weekend plans — even if they involve leading a bunch of 8-year-olds in a crafting session.
If you buy something through our links, New York may earn an affiliate commission.