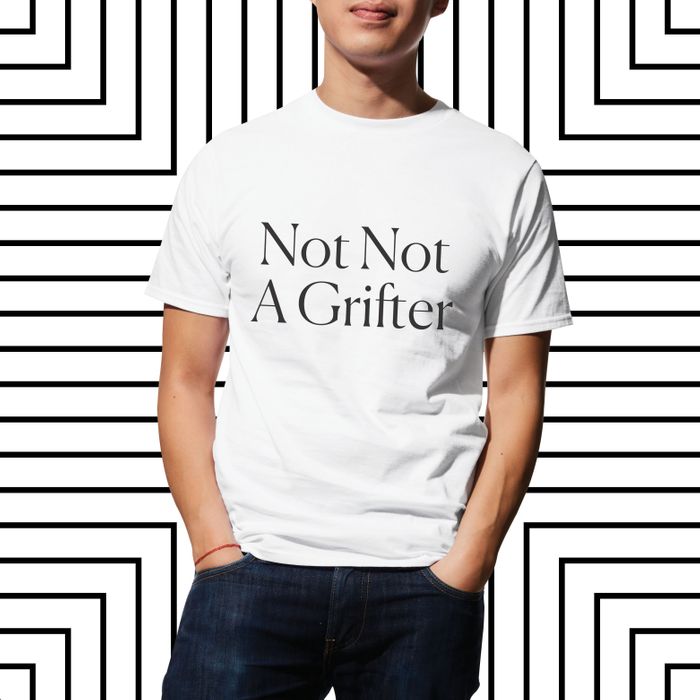 As promised, new and timely slogans that we're thinking about a lot will be added to the Cut Shop each week. Here are our latest additions.
It's scamming season!
Last summer, the Fyre Festival satiated our appetite for elaborate con jobs involving celebrities and easily duped rich people. Now, we have Jessica Pressler's story on Anna Delvey, the fake German heiress who tricked half of New York — plus news of a certain ex-Vogue staffer who swindled an editor out of over $50,000. All in the same week! Whee!
A good grifting story makes you wonder: Could you make it as a scammer? How well do you know your way around the world of moneyed Manhattan (and Marrakesh)? Do you look the part? Eat at all the right (wrong) restaurants? It's tempting to pull out a pen and paper and take notes.
We're not saying you should go trick someone out of $62,000. But if you've got the itch to grift, below are some T-shirts for a summer of scamming.
See all the Cut Shop T-shirts, here.