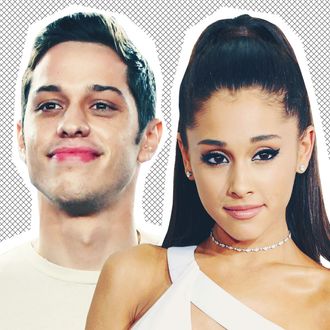 Pete Davidson, Ariana Grande
Photo: Getty Images
Welcome to You Know What I Heard, the Cut's weekly celebrity gossip column about the peregrinations of the rich and famous.
Pop star Ariana Grande, 24, is reportedly dating Saturday Night Live cast member Pete Davidson, also 24. Bossip was the first to break the news this past weekend, and then several tabloids followed up yesterday with nearly identical quotes from sources close to Grande. So what's the story? According to the Grande sources, the relationship "just started" and is "very casual," which is good, because Grande and Davidson just ended relationships with other people.
Until earlier this month, Grande was dating the rapper Mac Miller. And Davidson was, until recently, dating Cazzie David, daughter of Larry David. Davidson told Complex in an interview last week that he and David broke up, but that she's a "very talented girl, she'll be great and she'll be fine."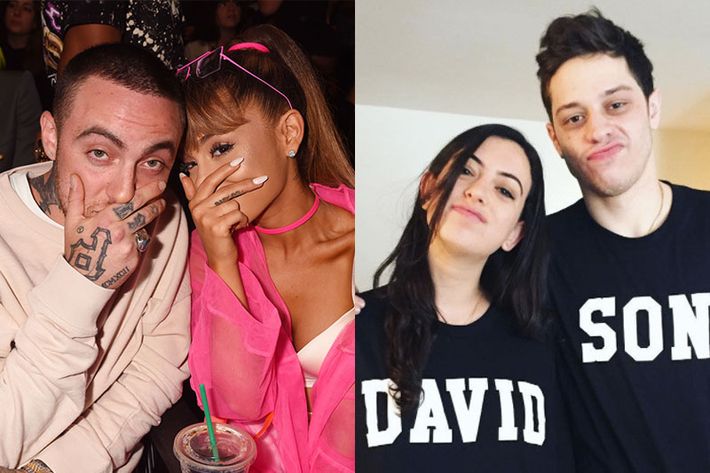 According to the Grande sources who talked to "Page Six," People, and Us Weekly, "Ariana and Mac officially broke up after Coachella weekend, but ultimately the relationship had been over long before. Ariana was holding Mac together for a long time and it wasn't a good relationship for her." (Miller was arrested for DUI and hit and run in L.A. last week after driving his G-Wagon into a pole and fleeing the scene.)
This new relationship with Davidson, the sources proclaimed, is happy and casual. But according to the New York Daily News, Grande has already met Davidson's mom. The paper reported earlier this month that she stopped by Amy Schumer's SNL after-party on May 13 to hang out with Davidson and his mom, who was featured in the episode. And People reported yesterday that Davidson was backstage at the Billboard Music Awards in Las Vegas, where Grande performed.
"They seemed very lovey-dovey," a source told the tabloid. "He was hanging out with her and her friends with his arm around her. She seemed quite smitten."
So far, neither party has officially commented on the relationship.
In more new celebrity couple news, Amber Heard is reportedly dating playboy art dealer Vito Schnabel. (He previously dated Heidi Klum, Demi Moore, Elle Macpherson, and Liv Tyler.) Blergh, Heard can really pick 'em. According to "Page Six," the two were spotted at Cannes together earlier this month, and they were seen making out over breakfast at Sant Ambroeus last week.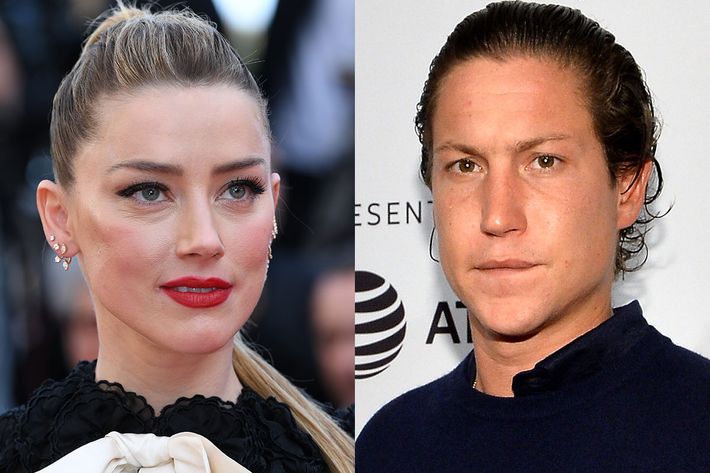 Heard's most recent ex, Elon Musk, is dating Grimes; they debuted their relationship on the Met Gala red carpet. How's that going? Well, the singer defended the billionaire last night on Twitter, claiming that he did not prevent his Tesla workers from unionizing (who's to say?), and that she respects certain capitalists, including Musk. Then she deleted her tweets. Again, I give this relationship two more weeks.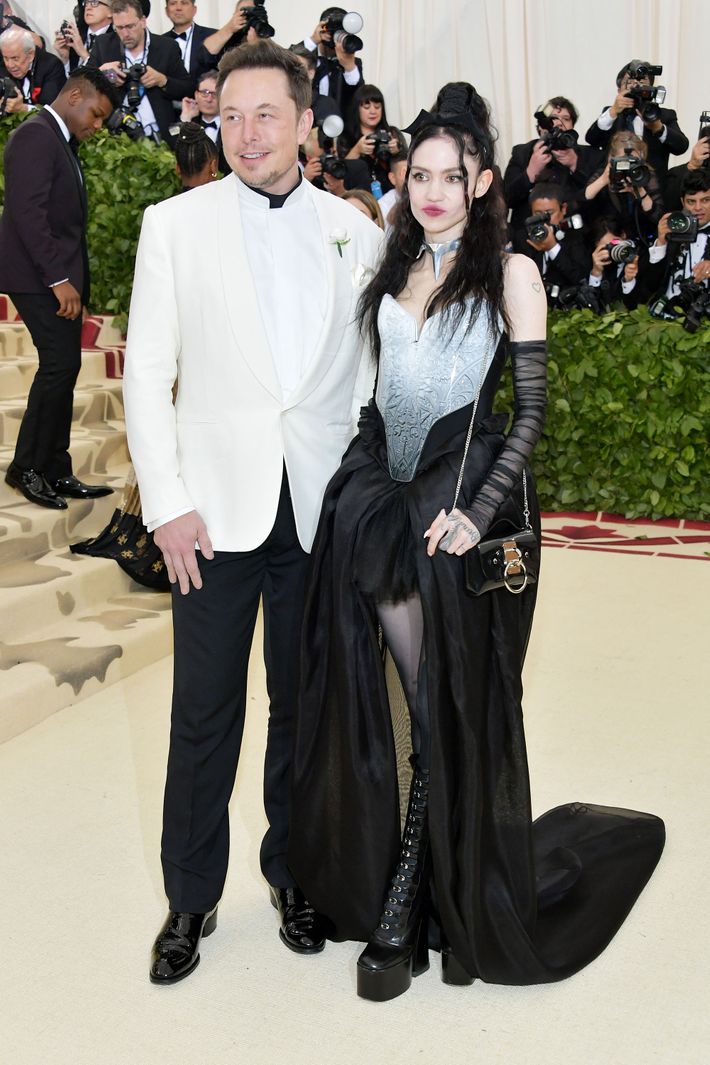 Know who else is dating a billionaire? That would be Avril Lavigne, who was recently spotted with Phillip Sarofim, the son of Texas billionaire and fund manager Fayez Sarofim. E! News reported yesterday that the two met at a dinner party and "hit it off." If you have a moment, read up on the personal history of the Sarofim family. To start: Phillip married a woman named Lori Krohn in 2014. The next year, his father married her mother, Susan Krohn, making Phillip and Lori step-siblings. Maybe that's why they broke up?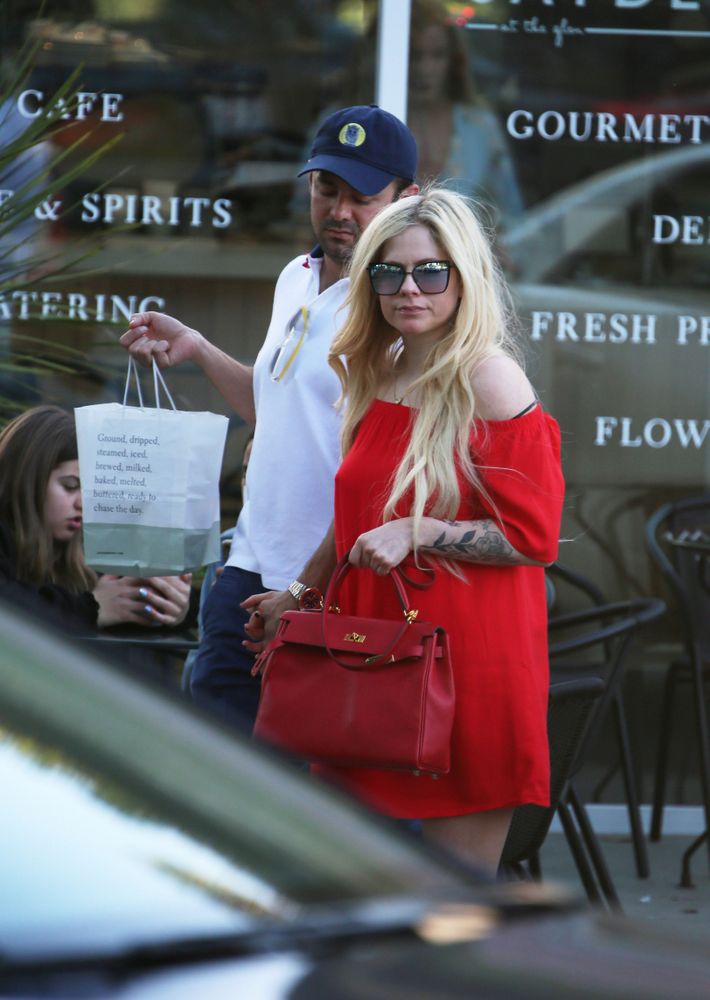 What have you heard about Jared Leto's personal life? Here's an interesting tweet from last week:
(Dylan is the Sprouse twin who is not on Riverdale.)
One small blessing from this week:
Hilary Duff is feuding with her neighbor, #DieterAddison.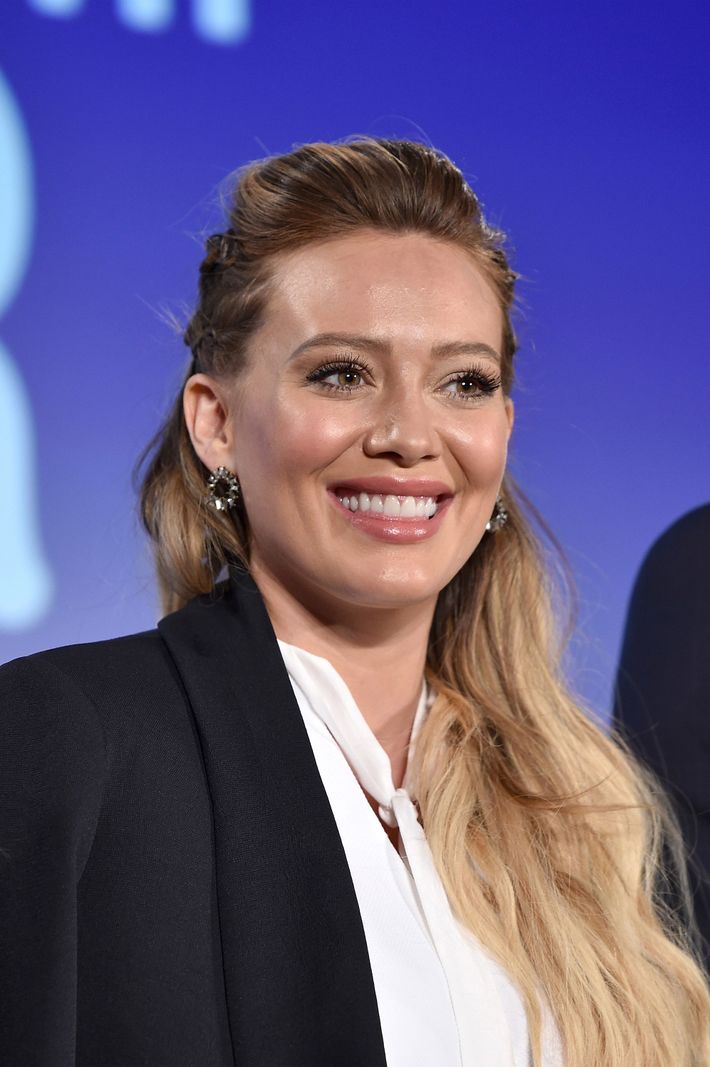 Finally, I'll leave you with the happy news that Hugh Grant, 57, is getting married for the first time. He's going to settle down with Swedish TV producer Anna Eberstein, 39; the two recently had their third child together. Grant's road to get to this point was not exactly direct, however: While he was having three babies with Eberstein, he was also having two babies with another woman, Tinglan Hong. From his iconic "personal life" section on Wikipedia:
In September 2011, Grant had a daughter, Tabitha, with Tinglan Hong, sometimes misreported in the press as a receptionist at a Chinese restaurant in London. His daughter's Chinese name is Xiao Xi, meaning "happy surprise." Grant and Hong had a "fleeting affair," according to his publicist. … In September 2012 Grant had a second child, John Mungo Grant, with Swedish television producer Anna Eberstein. He subsequently reunited with Hong, with whom he had his third child, Felix Grant, in 2013. Grant and Eberstein then had a second child, Grant's fourth, in December 2015.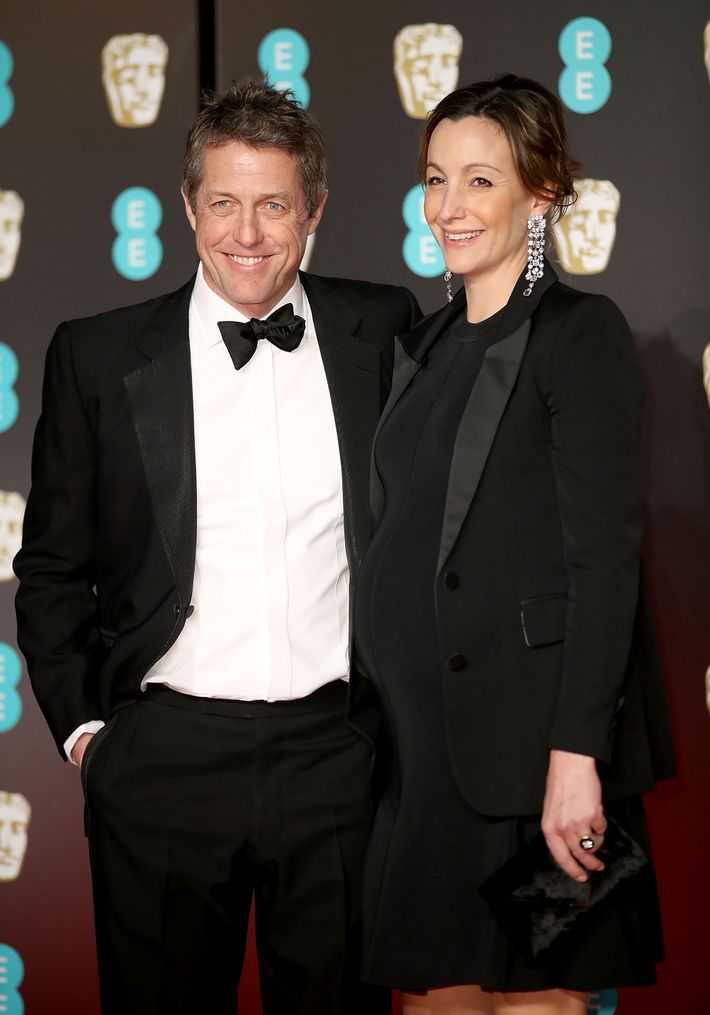 Looks like it all worked out.
Thanks so much for gossiping this week. If you'd like to get this column in your inbox every week, subscribe in the box up top, and don't forget to email me at allie.jones@nymag.com, send me a message on Twitter, or contact me on Signal, if you'd like to chat.