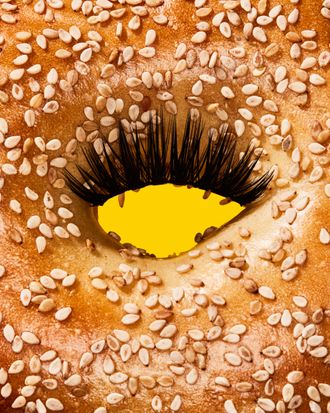 Photo: Bobby Doherty/New York Magazine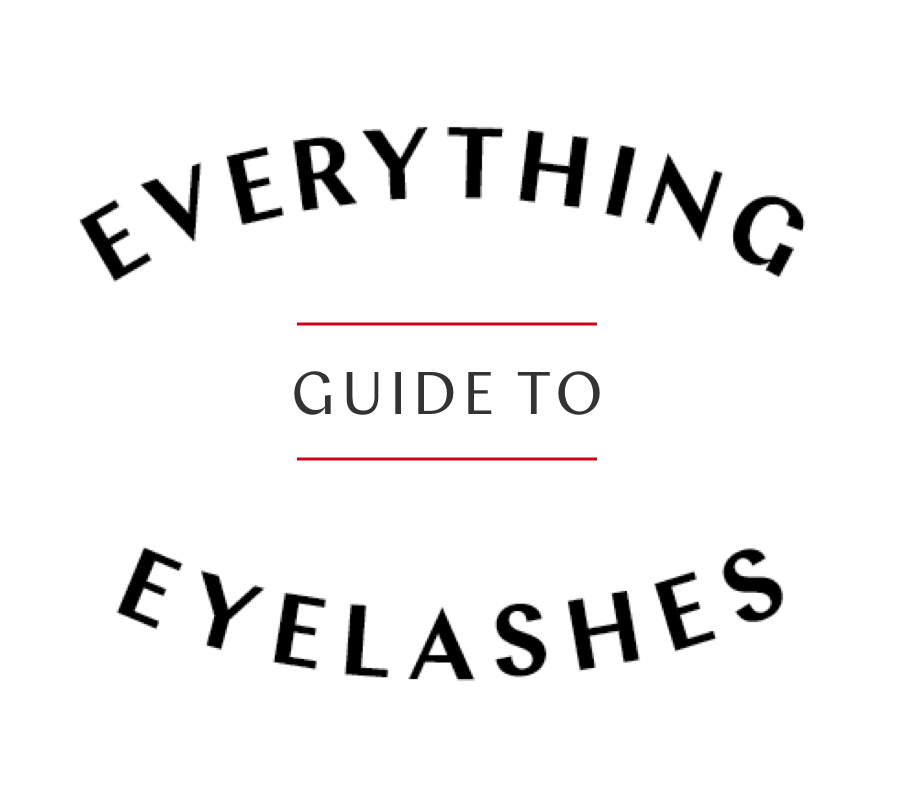 Eyelashes have the impressive ability to transform your face. The Everything Guide to Eyelashes is a week of stories on the Cut about lashes, from all the mascaras we've obsessively tested to our personal feelings about why eyelashes matter.
If I were to judge a mascara by one thing and one thing only, it would be this: Does it make me look like I got modest-but-still-noticeable eyelash extensions? I'm not asking for much — I just want you to be able to see them from at least seven feet away.
There are probably a million mascaras out there, with Sephora stocking close to 200. But which ones will make my lashes look the longest? My lashes are, for the most part, pretty normal, if not a little overly straight and down-turned. To find the right mascara to bring that out and add some lift, I tried over a dozen of the most popular lengthening mascaras, including under-$10 drugstore picks, chain-store best sellers, Reddit-recommended favorites, and the fancy stuff. Here are the results.
The Most Natural-Looking


Almost everyone I know is in love with this one, and I get why. It's natural-looking in a you-but-better way, it lengthens and separates nearly perfectly, and it doesn't clump. (It's also a breeze to remove: It flakes off with a little bit of water.) The only caveat is that it's a product in the Glossier mode: great if you don't want (or need) a lot of makeup, but a little underwhelming if you're looking for something more dramatic. Overall, it's a very good everyday mascara.
Controversial opinion ahead, but I've never been a fan of this mascara, even though everyone else seems to love it. When I take it off, my lashes always feel like there's residue left over. But I will give credit where it's due: This is definitely the best mascara I tried for a night out. It makes your lashes look lush and voluminous, like you're naturally doe-eyed. It's got a fat, goopy brush, so it's very easy to build up at the base. Just keep a Q-tip handy for removing any mess after you apply (and maybe an extra cotton pad or two for makeup removal).
The Best Substitute for Eyelash Extensions
I will die on the "eyelash extensions are absolutely worth it" hill, but I'd also argue that this one is a good sub if you don't want a stranger to apply teeny-tiny hairs to your eyelids using a sharp, pointed object, or don't want to wear fake ones. This mascara did such a good job at lengthening that I'm pretty sure I sprouted new eyelashes after just one coat — they were so long that they grazed my brow bone.
Another very good buy: this one from Smashbox, which I found to be very similar to the Charlotte Tilbury mascara in that it does a great job at adding length and defining each lash. It didn't clump at all as I continued to build it up, and it felt particularly lightweight on my eyelids.
This mascara is super simple, so I can see why it was the No. 1 fancy mascara a few years running. It goes on easily, doesn't clump, and adds a good amount of length and lift. It didn't blow me away at first, but it wears very well throughout the day. And like the Kevyn Aucoin mascara, it'd be a solid addition to your daily routine. Also, it smells good, like a light floral perfume.
The Best Drugstore Option
The only bad thing about this mascara is that it requires two steps. If you can get past that, it's the best of the drugstore products on this list. Step one is application with an hourglass-shaped brush, and step two is application with a curved brush. (One of these contains teeny fibers that adhere to your lashes to add length.) I tried to cheat by skipping step one, and there was a noticeable difference in length and volume.
The Second-best Drugstore Option
This one is also quite good. People who love this mascara LOVE this mascara (Amazon has hundreds of very enthusiastic reviews) for its defining and lengthening powers — it's a real cult favorite. I found that it doesn't clump, and the brush does a great job at distributing the mascara evenly without any cakey-ness.
The Fine-in-a-Pinch Drugstore Option
I expected this to be quite cakey because the brush is pretty thick, but it did a great job at lengthening and separating my lashes without any clumps — so long as I removed a lot of the excess before applying. If you have a shaky hand, prefer something more natural-looking, or tend to apply your mascara in a huge rush, this one might not be for you, as it smudges easily with too many coats or too much fussing.
The Most Gimmicky


I love a challenge, so when the packaging on this mascara said to apply three coats, my interest was piqued. Three coats?! Is this a nail salon? Basically, you apply one coat of the mascara, then the lash extension fibers it comes with, and then the mascara once more. This one would get five out of five stars for the long, voluminous, gorgeous eyelashes it gave me, but I had to delete at least two of them because of the fibers, which are white and fuzzy and got stuck in my eye. (Perhaps it's better to stick to the original.)
Do you want to look dewy right down to your eyeballs? If so, I have your winner right here. The pros: The brush is really good for easy application (it has short bristles and bends nicely at the base), and lengthens quite well. The curious part: It made my lashes look oddly wet, even with just a few swipes (any more than that and it starts to clump). I'd wear this to a pool party or any other occasion that called for moist-looking lashes, but probably not every day. (They're Real, in my opinion, is still better.)
The Best for Little Lashes
You either love the brush on this one or hate it: It's a compact little spiky ball, which can be a bit jarring if you're used to regular wands. As far as application goes, it felt inefficient for the majority of my eyelashes, but it was great at getting all of those little guys in the corners. It added a lot of length, especially to the corner hairs, which gave my eyelashes a nice cat-eye effect. But since you apply it a few lashes at a time, I found that it was easy to overdo it and make things clumpy.
I'd rate the Marc Jacobs Velvet Noir Major Volume Mascara as the second-best option for going out. If you like a lot of lash and don't mind the feeling of I'm wearing a lot of product (it goes on a bit thick thanks to a chubby, bristle-y brush), this one's for you. Some people like the spidery look of mascara, so if that's you, try this one out.
The Best Totally Fine Mascara
This is a fine, normal, nothing-crazy-about-it mascara. If you want to spend , like, no more than $7, this is a totally acceptable purchase. Is it the most exciting of the bunch? Not really. Is it very okay? Yes. I personally like that the brush has short, firm bristles, which makes it easy to build volume at the base of your eyelids. Just don't go overboard because it'll clump.
The Kind of Underwhelming One
With a name like Troublemaker, I had high hopes for this Urban Decay mascara, and it fell a bit flat. It added some length, but mostly just made my eyelashes jut straight out from the lash line instead of curling upward. I also found it hard to take off. Sephora reviewers don't seem to be that into this one either.
The brush on Tarte's Lights, Camera, Flashes Statement Mascara kind of hurts — it's very hard and spiky. It also went on a bit clumpy and left behind little prickles of mascara residue on the tips of my eyelashes.
If you buy something through our links, New York may earn an affiliate commission.