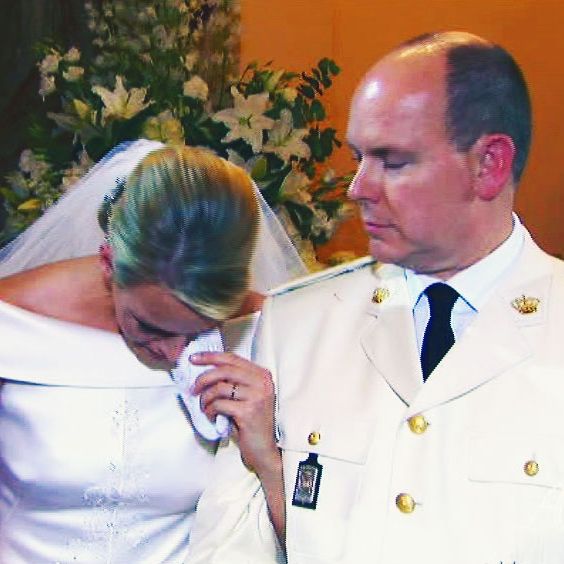 Princess Charlene and Prince Albert of Monaco on their wedding day.
Photo: AP Photo/Television Pool via APTN
Royal Inquiries is your comprehensive guide to everything you ever wanted to know about life under the crown.
The royal wedding between Meghan Markle and Prince Harry is mere days away. We should be focusing on the happy couple, but the only thing anyone can talk about is the drama her family has created.
I'm not one to gossip, so I won't go into the details (especially since I already went over them here), but if I'm honest, I'm not surprised that there's been this degree of theatrics in the build up to my big day. As a royal expert, I know that all royal weddings are full of dra-ma. Join me as I reminisce about some of the scandals.
When the former King of England married the American divorcée.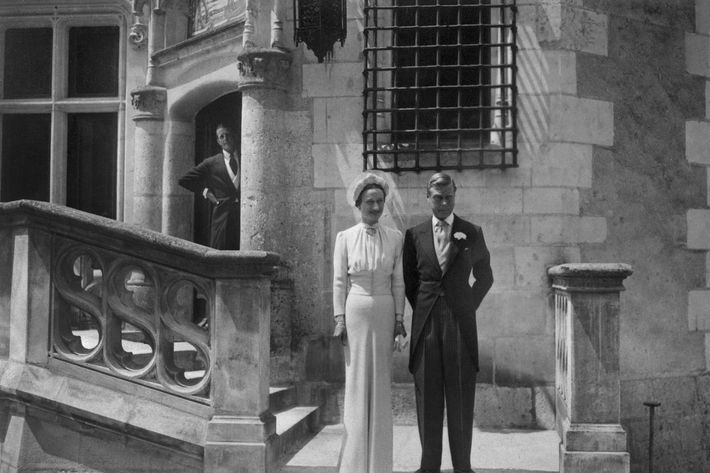 Let's start with the most obvious royal wedding drama: The 1937 wedding between Prince Edward, Duke of Windsor, and American socialite (and divorcée!) Wallis Simpson. Of course, Prince Edward was actually King Edward VIII until late 1936, at which point he abdicated the throne to marry Simpson — an event that sent the monarchy into chaos, basically because it meant his brother would become king instead, which changed the lineage of the crown. The whole ordeal was such a mess that the wedding ended up going down in France (sacré bleu!) and no members of his immediate family (a.k.a. the British royals) attended.
When rumors swirled around Charlene Wittstock and Prince Albert of Monaco.
Shortly before the 2011 wedding between Charlene Wittstock of South Africa and Prince Albert of Monaco, it was revealed that Prince Albert may have fathered children with other women while he was dating Charlene. Tabloids then went crazy with rumors that Charlene tried to escape the country not once but three (3) times to avoid marrying him: they claimed she tried to take "refuge" at a South African embassy, attempted to flee to Nice, France, and then had her passport confiscated by palace officials. The couple ended up marrying in a lovely ceremony … during which Charlene sobbed at the altar. But they denied the escape rumors, filed a lawsuit in French court against L'Express Magazine, and settled a libel case against the Sunday Times. So who knows what really happened but … drama!
When Princess Diana messed up Prince Charles's name at their wedding.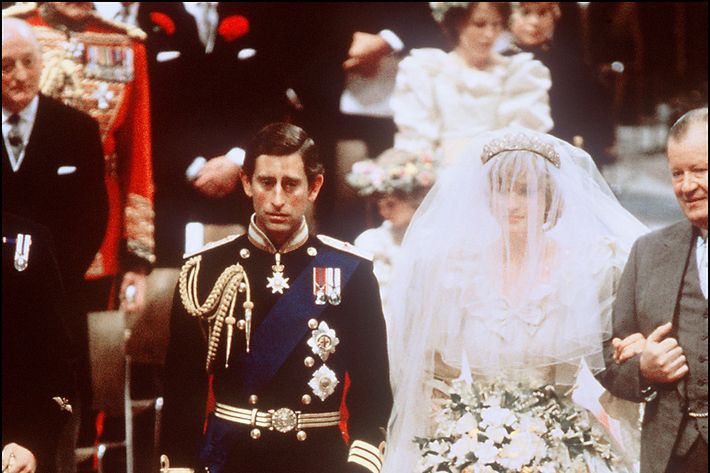 In 1981, Lady Diana Spencer married Prince Charles in an elaborate ceremony viewed by 750 million people around the world — and during the ceremony, Diana said the wrong name at the altar. But don't worry, this wasn't a Ross-and-Rachel-from-Friends situation; Diana merely mixed up Charles's first and middle names, calling him "Philip Charles" instead of "Charles Philip." When you think about it, this blunder is nothing compared to the fact that Prince Charles was in love with another woman (his current wife Camilla Parker Bowles) and then embarked on a years-long affair that I am still upset about.
When Prince Ernst August Jr. of Hanover married a fashion designer after fighting with his dad over castles.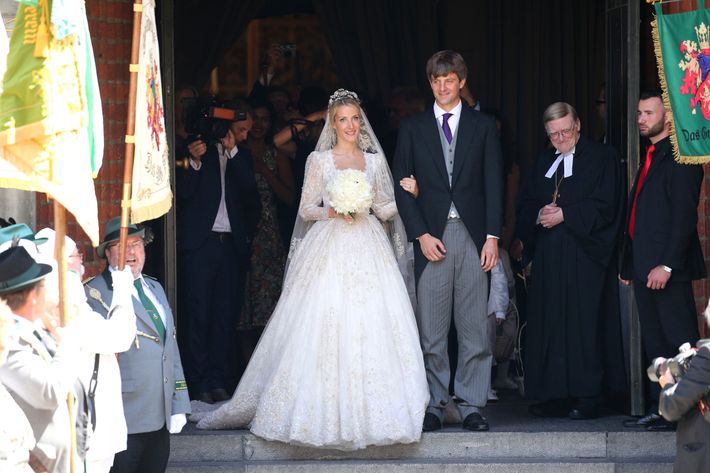 Before the July 2017 nuptials of Prince Ernst August Jr. of Hanover and fashion designer Ekaterina Malysheva, the prince's dad, Prince Ernst August Sr., publicly announced that he opposed the marriage. Then, he ended up skipping the ceremony. But why? Well, because of freaking castles!!! Turns out the elder prince wanted the castles that had been deeded to his son back. Isn't this the most royal wedding drama you've ever heard?
When Princess Stephanie of Monaco married her former bodyguard.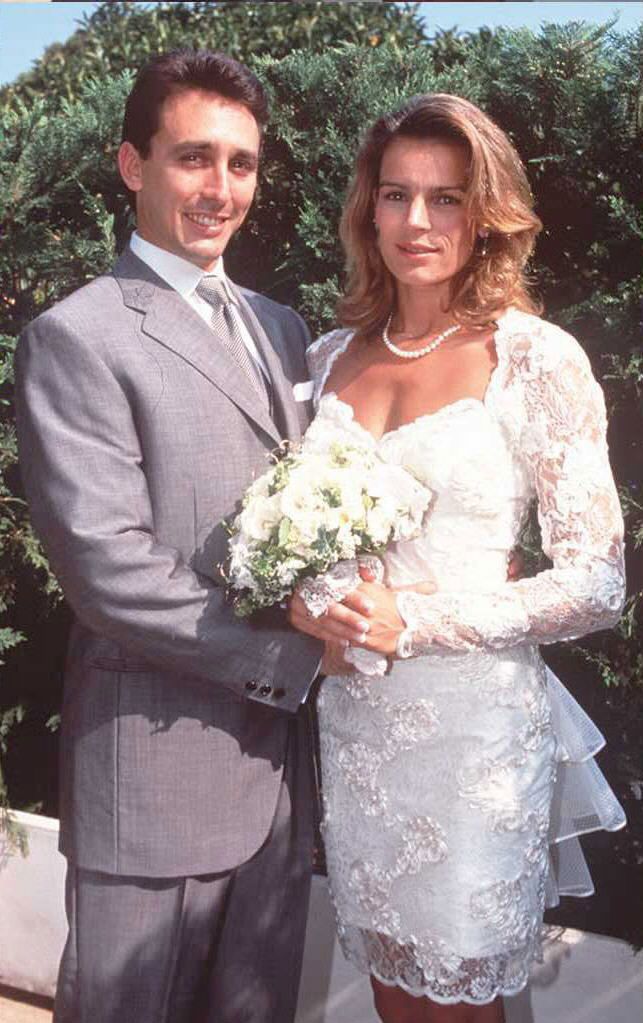 In my opinion, it doesn't matter if someone is married before they have a kid (if they even want a kid). I just think it's nice for people to do what they want and not worry about that sort of thing. However, for royals, this is a big no-no. So when Princess Stephanie of Monaco had two kids before ever getting married, that was a big scandal. But perhaps an even bigger scandal was the fact that she had those kids with her bodyguard Daniel Ducruet, her father Prince Rainier only reluctantly approved of them getting married, and then they finally wed in 1995 — one year before Ducruet was caught on camera cheating on her with a woman who had won the title of "Miss Bare Breasts of Belgium." Yikes.
Excuse me as I pour myself a glass of wine or three to cope with all this drama.