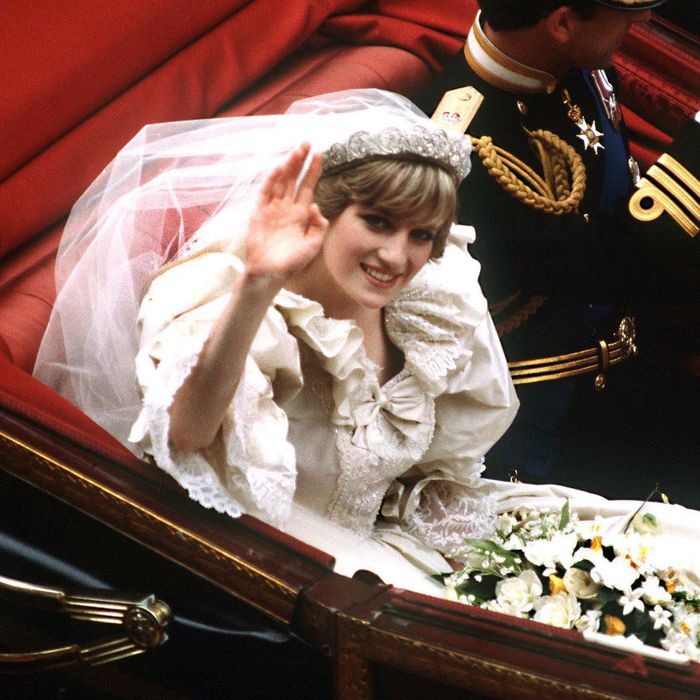 Princess Diana.
Photo: Terry Fincher/Princess Diana Archive/Getty Images
With all the drama leading up to the marriage of Prince Harry and Meghan Markle this weekend, it's starting to feel like they're the only bride and groom to ever walk down the aisle. But there are plenty of royal brides preceding Ms. Markle who captured equal amounts of — if not more — attention with their gowns, smiles, and slight waves. Although we don't yet know what Markle will wear on her own big day, there's a good chance the look will be inspired by some combination of those who came before her.
Below, we ranked the best royal wedding dresses of all time, from Grace Kelly to Princess Diana.
Best Train: Queen Elizabeth II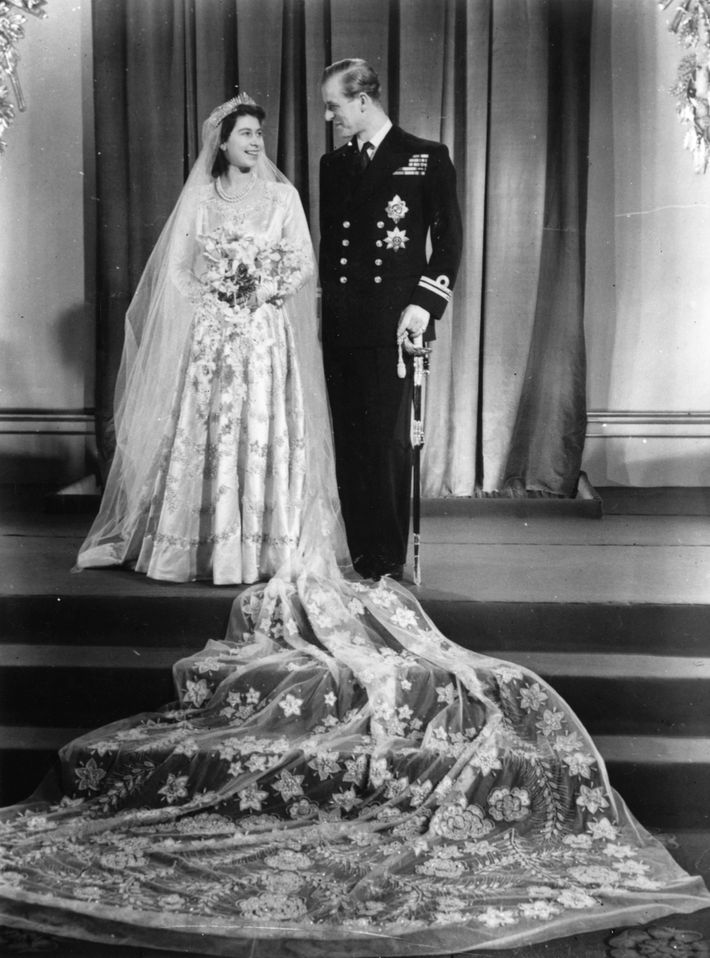 It took 350 women seven weeks to fashion Queen Elizabeth II's intricate gown, which she wore to wed Prince Philip in 1947. Designed by couturier Norman Hartnell, the Chinese silk dress featured over 10,000 pearls and a 15-foot train. Because the Queen's wedding happened only two years after WWII, she saved up her clothing coupons in order to pay for it — an early example of her now-signature restraint.
Best Color: Rita Hayworth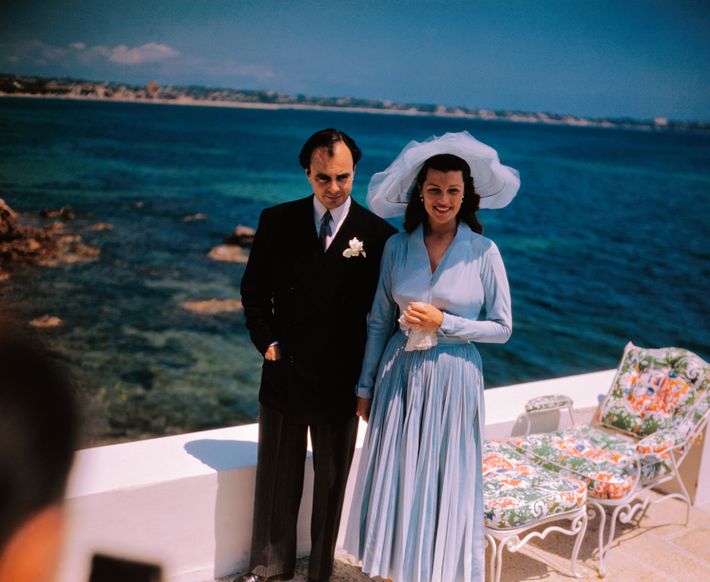 Actress Rita Hayworth may have left Hollywood behind to marry Prince Aly Khan in 1949, but she didn't leave her sense of style. With a cinched waist and an ankle-length hem, her dress was inspired by Christian Dior's New Look. But the color is what really makes it one for the books. It's possible she decided to forgo a traditional white dress for a blue one because this was her third marriage (and the prince's second). But either way, it was a perfect choice for a ceremony in Cannes, France.
Best Use of Lace: Grace Kelly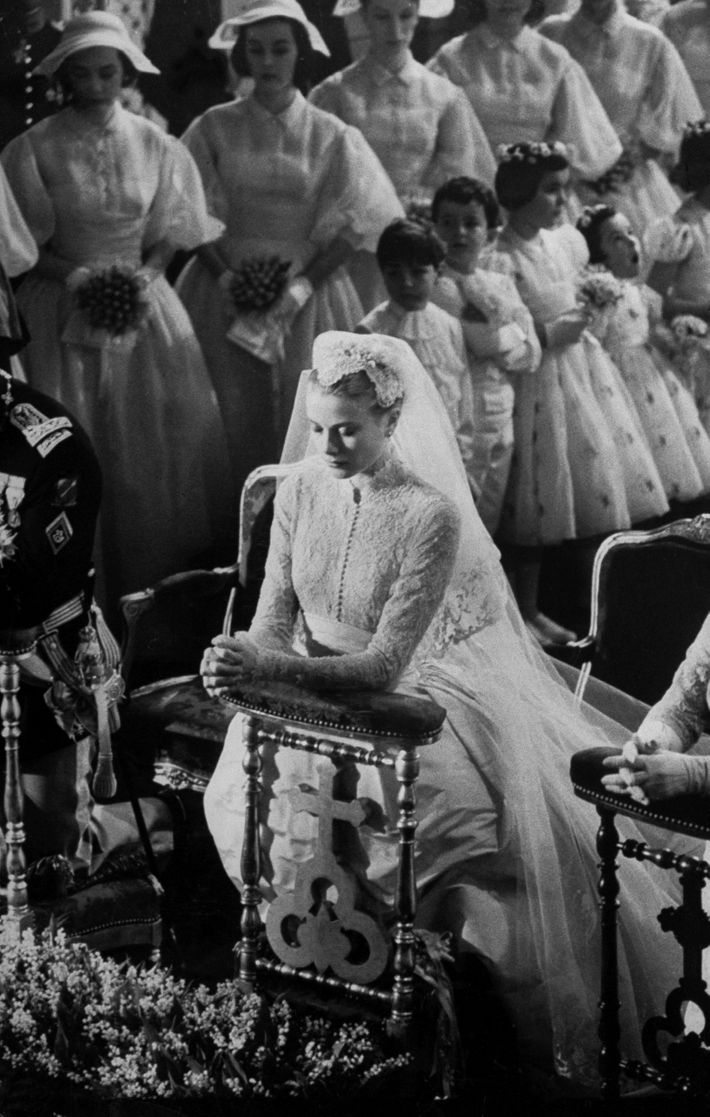 Grace Kelly is another stylish Hollywood-actress-turned-royal. Fittingly, it was MGM costume designer Helen Rose who designed her 1956 wedding dress, having previously outfitted her for her films such as High Society and The Swan. Of course, the end result was very dramatic (and expensive), with lace that was over one hundred years old and 100 yards of silk.
Most Casual: Diane von Furstenberg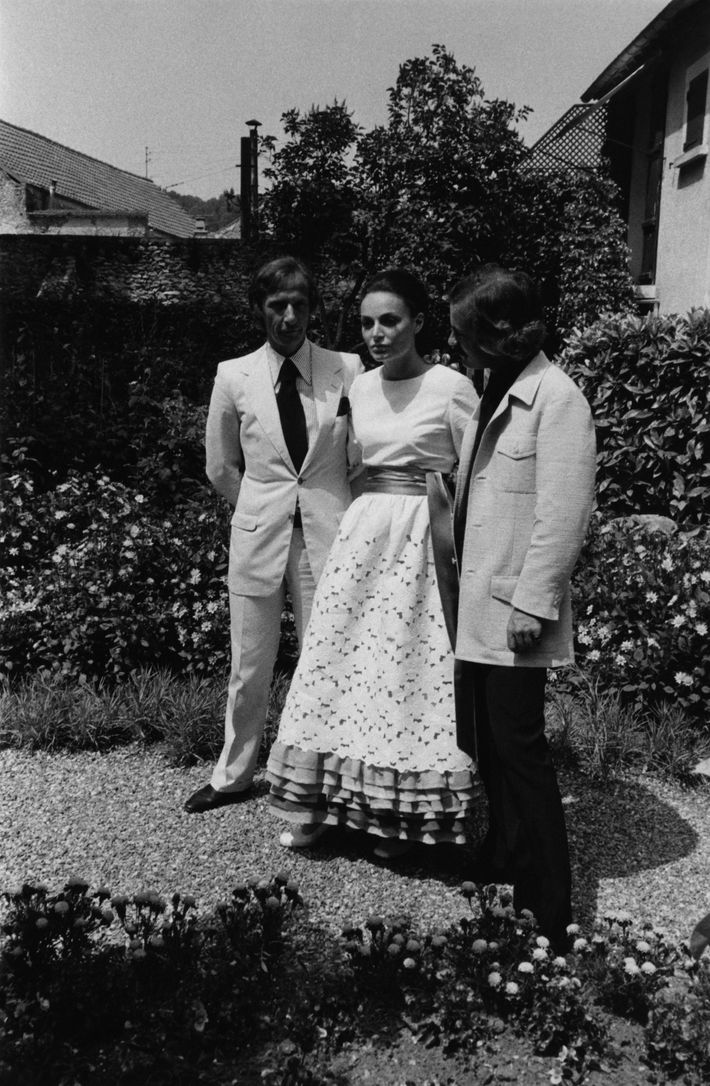 It's no surprise that fashion designer Diane von Furstenberg, who would become known for her easy wrap dresses, opted for a more casual look for her marriage to Prince Egon in 1969. She was three months pregnant, but designer Marc Bohan of Dior hid it well.
Best Sleeves: Princess Diana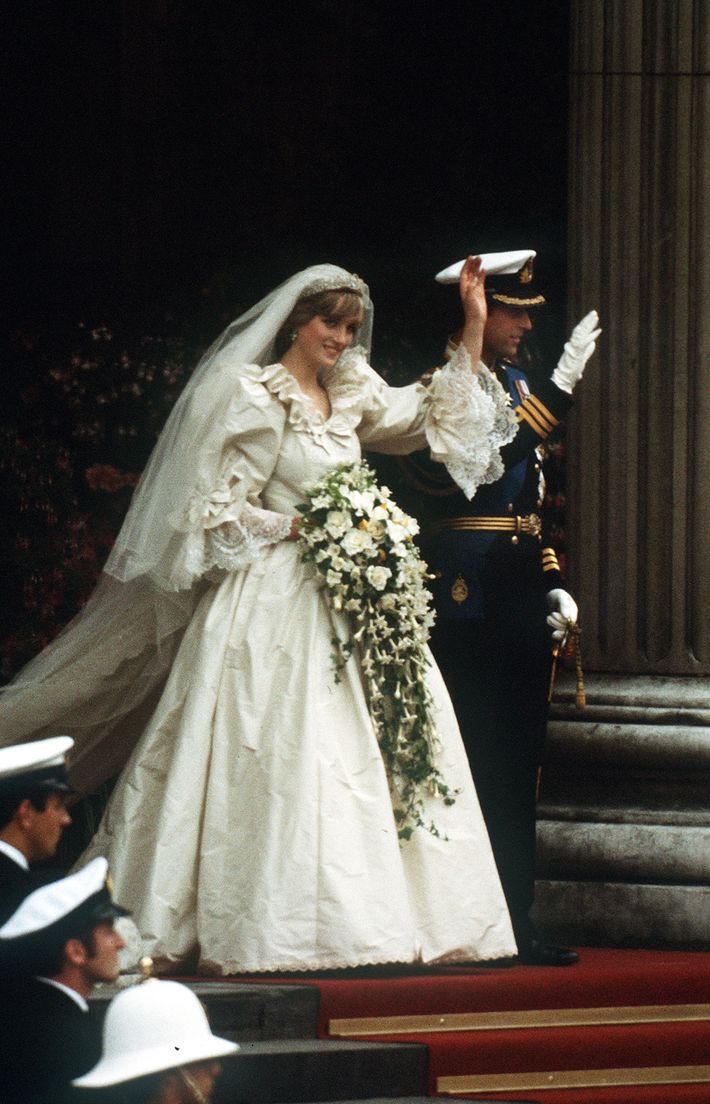 Much like Princess Diana herself, the dress she wore to marry Prince Charles in 1981 was larger than life. Designed by David and Elizabeth Emanuel, it had everything: a 25-foot train, sequins, 10,000 pearls, and trims of lace, which once belonged to Queen Mary.
Best Jewelry: Queen 'Masenate Mohato Seeiso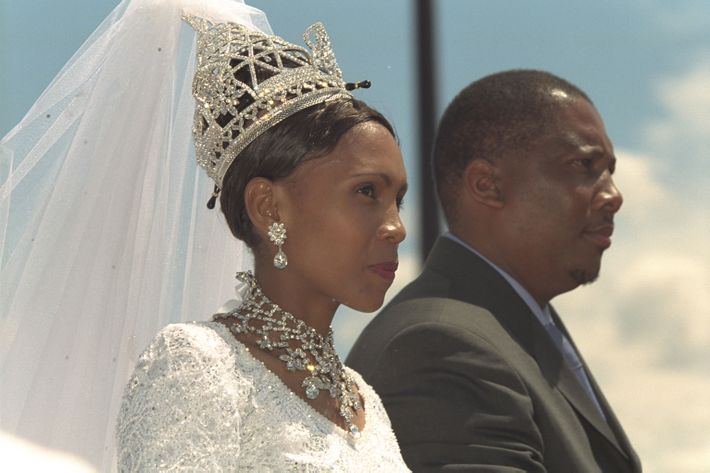 In the year 2000, 'Masenate Mohato Seeiso became the first "commoner" in modern history to marry into the royal family of Lesotho, an enclaved country in southern Africa. But you wouldn't be able to tell by the jewels she wore on her head, ears, and neck.
Most Flattering: Kate Middleton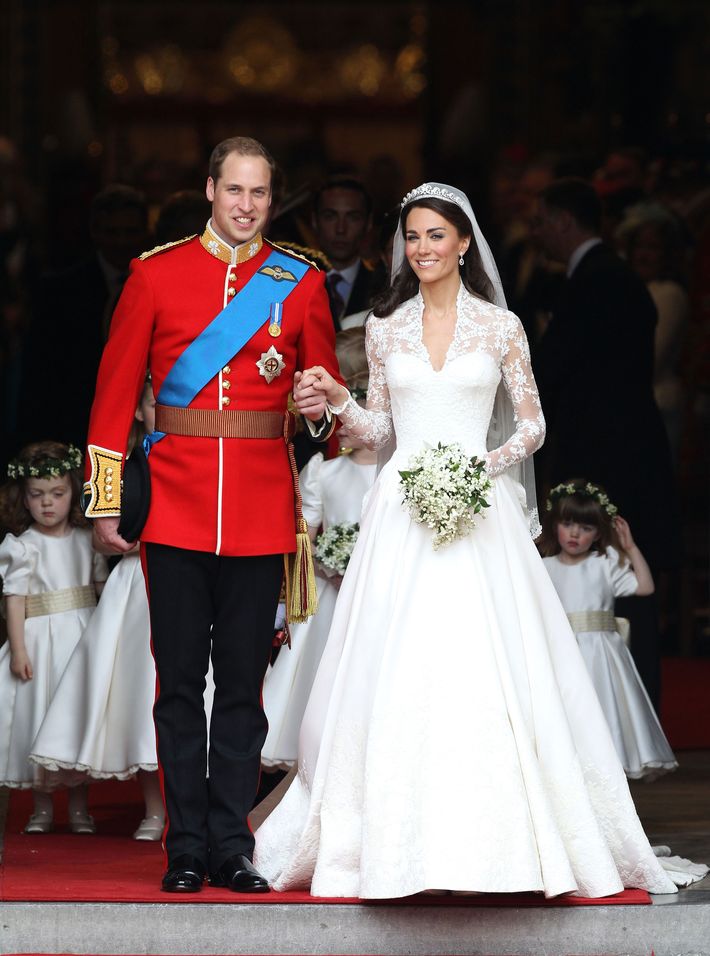 Ironically, it's rare for a royal wedding dress to actually flatter the woman wearing it. Kate Middleton, however, made some 2 billion hearts flutter when she wore Alexander McQueen to wed Prince William in 2011. The dress highlighted Middleton's tiny waist and slender frame, with a V-neck top and delicate lace sleeves. The $400,000 dress was said to have referenced Grace Kelly's, and it inspired many more interpretations in its wake.
Most Detailed: Jetsun Pema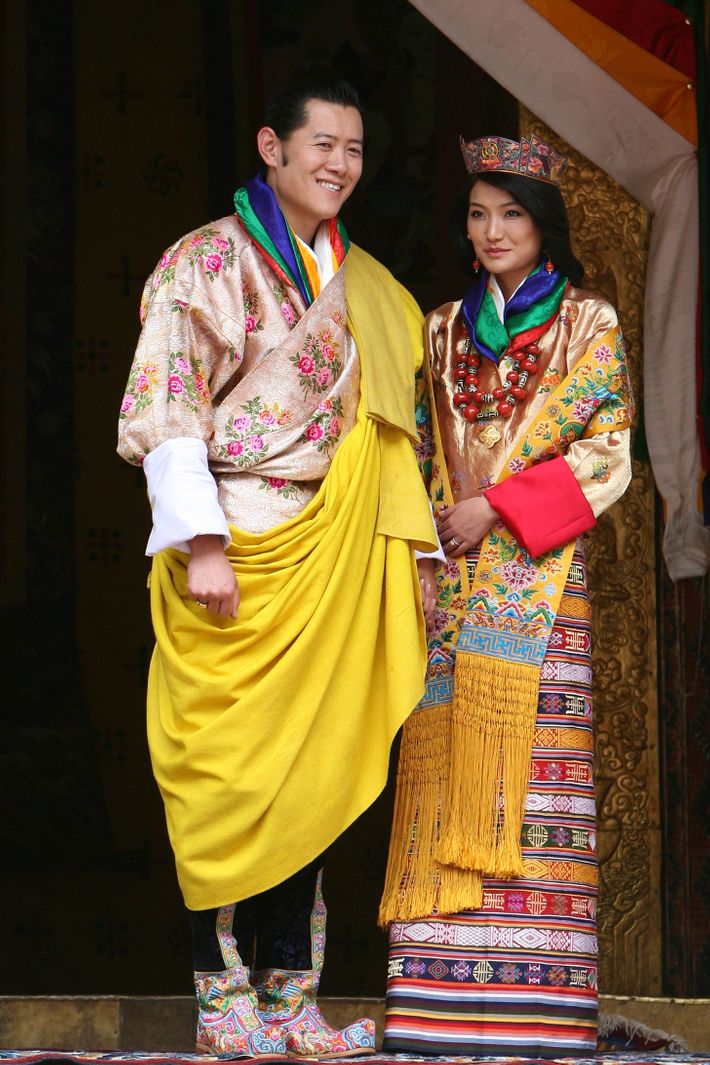 As is the tradition in Bhutan, Pema wore a colorful, hand-woven kira to marry King Jigme Khesar Namgyel Wangchuck in 2011. Garments this elaborate can take months to complete. Meanwhile, the King wore a yellow silk gho, which had been passed down from his grandfather and his father, and some incredible boots.
Sparkliest: Princess Hajah Hafizah Sururul Bolkiah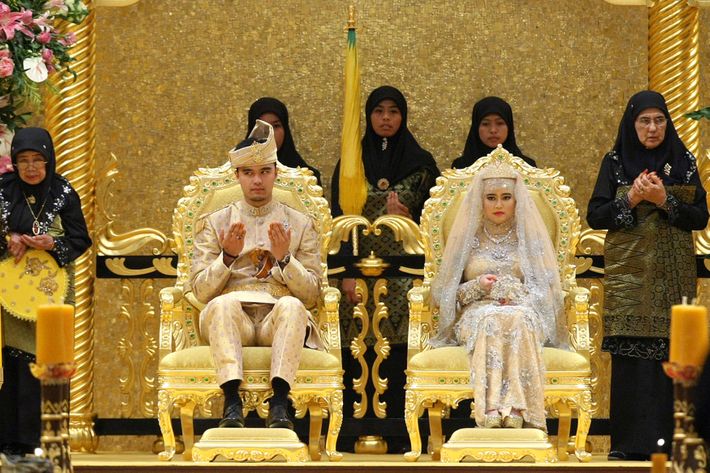 When you're the daughter of the Sultan of Brunei, one of the wealthiest men in the world, obviously your wedding dress is going to be epic. When she married a civil servant in 2012, the Princess dripped in crystals from head to toe, which might explain why she was escorted down the aisle by 16 royal guards carrying ceremonial spears and shields.
Most Surreal: Maria Theresia von Thurn und Taxis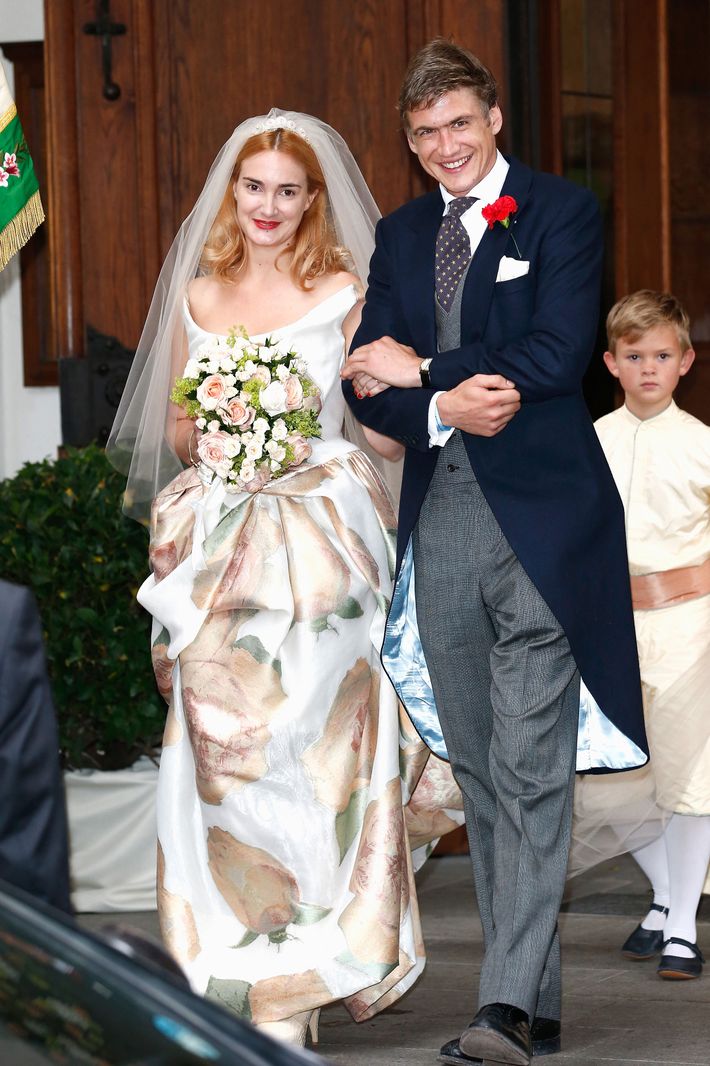 Princess Maria Theresia von Thurn und Taxis married Hugo Wilson wearing a traditional scoop-neck gown with a twist. Instead of having pearls or lace or crystals on her white dress, she opted for large hand-painted golden roses, which matched her peach-colored hair. It's nice to see a princess try something more playful — even if it took until the year 2014.