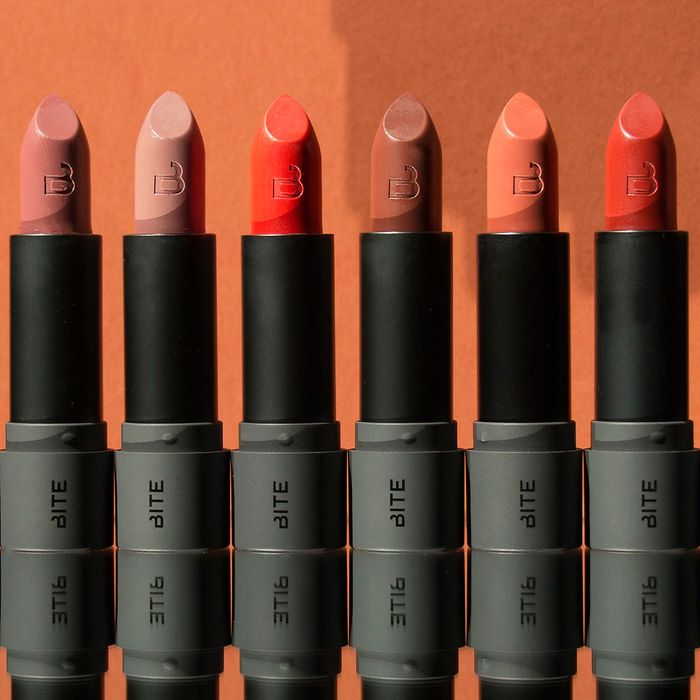 Photo: Courtesy of the Retailer
Earlier this week, Bite Beauty teased a new release on its Instagram by showing off its signature lipstick boxes covered in a print of spice mounds like you'd find in a bazaar. Today, Bite announced the new Spice Collection, which includes eight shades all inspired by Moroccan, Spanish, and Turkish spices.
All eight shades are limited-edition and named after ingredients that can take a bland dish to the next level. Bite combined natural pigments to create Saffron Fire (red-orange), Crushed Chili (reddish brown), Hot Harissa (brick red), Lit Turmeric (medium orange), Star Anise (muted lavender), Toasted Cardamom (burnt rose), and Smoked Za'atar (chocolatey plum). For those who orange-y shades too loud for the lips, there's also Pink Salt, a safe mauve.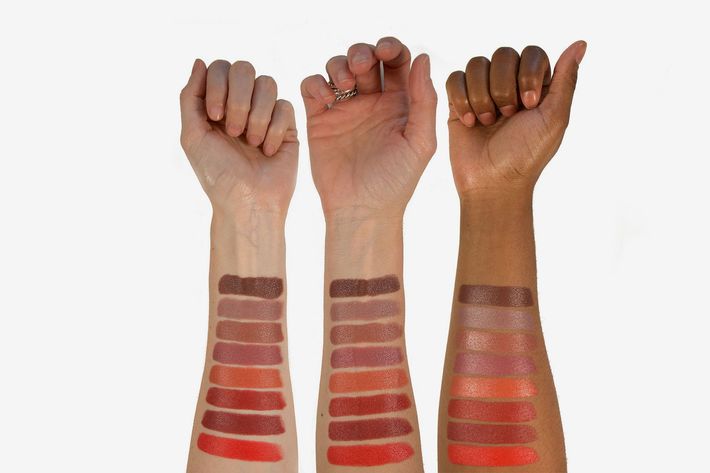 The lipsticks aren't infused with any spices, so you can rest easy that the Turmeric shade won't turn your lips yellow. All of the lipsticks come in the classic Amuse Bouche formula with a citrus flavor layered with notes of cherry, mint, mango, and vanilla. They're also infused with resveratrol, which is an antioxidant from red wine.
All of the shades are available now at Sephora, but only for a limited time. If they're as popular as the zodiac shades, they won't stick around for long.
If you buy something through our links, New York may earn an affiliate commission.