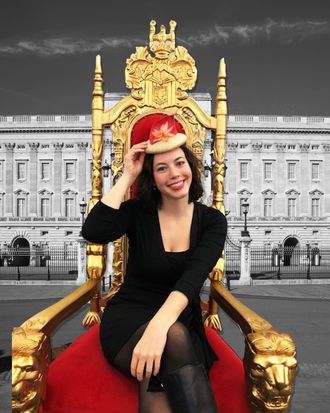 Cheerio!
Photo: Emily Sundberg
Royal Inquiries is your comprehensive guide to everything you ever wanted to know about life under the crown.
As a world-famous royal expert — who happens to be the exact same height as Queen Elizabeth, not to brag — I'm aware that all British royals absolutely love two things: (1) fancy hats, and (2) social media.
Even though Meghan Markle had to cleanse her personal social-media accounts — and delete her lifestyle blog — before her upcoming May 19 wedding to Prince Harry, it's known that many royals have social-media presences. Some accounts are public; others are super secretive, but by god, they exist.
So, which royals have secret accounts? Why, I'm so glad you asked! Here, let's go through the list of my favorite British royal adults and I'll break it all down for you.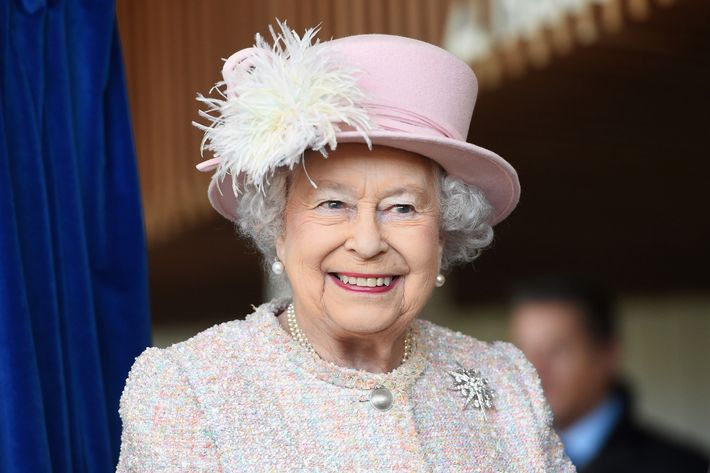 Royal: Queen Elizabeth II
Public social-media account?: Yes, @RoyalFamily
Secret social-media account?: Yes!!!!!! Reportedly
What's the deal?: Queen Elizabeth, my sister in height, apparently has a super-secret Facebook account, can you believe it? According to the British tabloids, the queen has a personal iPad and laptop, loves to text, and even has a clandestine Facebook.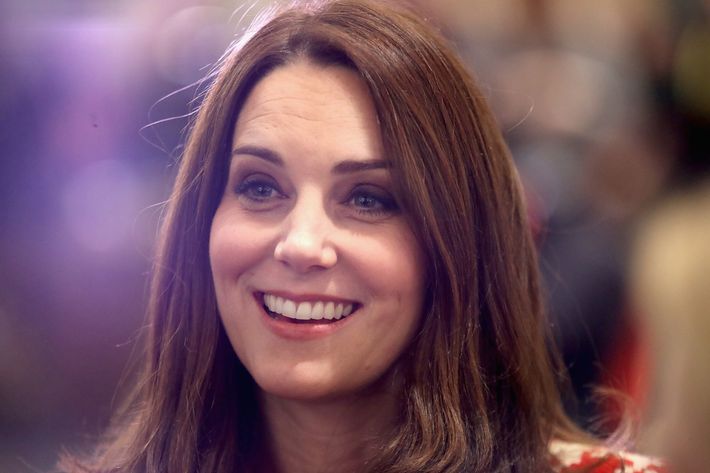 Royal: Catherine, Duchess of Cambridge (Kate Middleton)
Public social-media account?: Yes, @KensingtonRoyal
Secret social-media account?: Supposedly
What's the deal: Kate reportedly has an account on the British website, Mumsnet. She's been on the mommy forum swapping parenting tips ever since the birth of her second child, Charlotte. That counts as social media, right?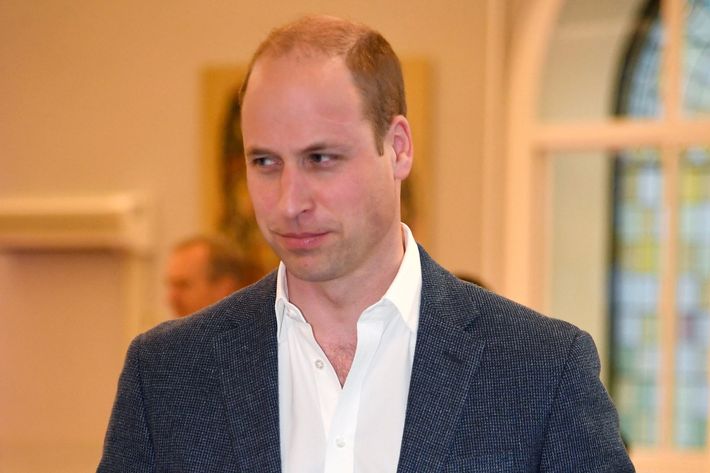 Royal: Prince William
Public social-media account?: Yes, @KensingtonRoyal
Secret social-media account?: No
What's the deal?: Other than his occasional tendency to dance like a dad at a club, Prince William seems like a pretty boring guy. I haven't seen any evidence of him having a secret social-media account, and I don't really suspect he has one. In 2007 there was a fake Prince William Facebook account that everyone freaked out over, however.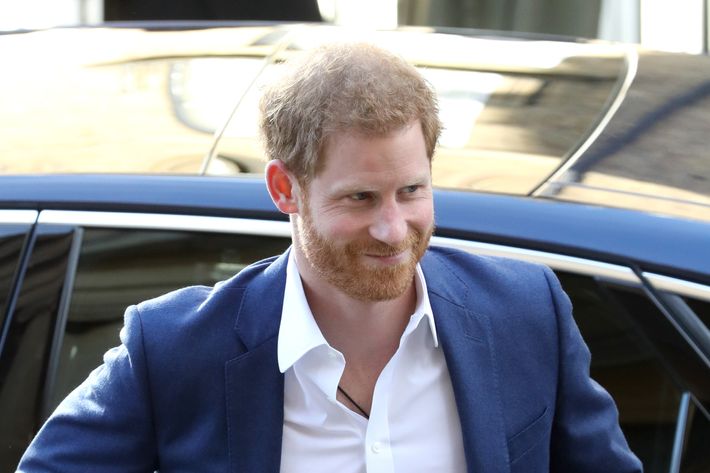 Royal: Prince Harry
Public social-media account?: Yes, @KensingtonRoyal
Secret social-media account?: You better believe it!!!
What's the deal?: Prince Harry may seem mature now, but let's not forget that he was very recently a wild child who wore inappropriate costumes, had far too much fun in Vegas, and loved social media. In fact, after the pictures of his Vegas misadventures emerged, Prince Harry was reportedly forced to shut down his beloved Facebook account … in which he used the name … wait for it …. are you ready? … Spike Wells. !!!! Prince Harry/Spike reportedly had that Facebook account for four years. While he was courting Meghan, who was still on social media at that time, the prince reportedly had a secret Instagram account (that he used to follow her, close friends, and charities). It's unclear whether Prince Harry still has that account, but if Meghan had to get rid of hers, I should hope he'd have been polite and done the same.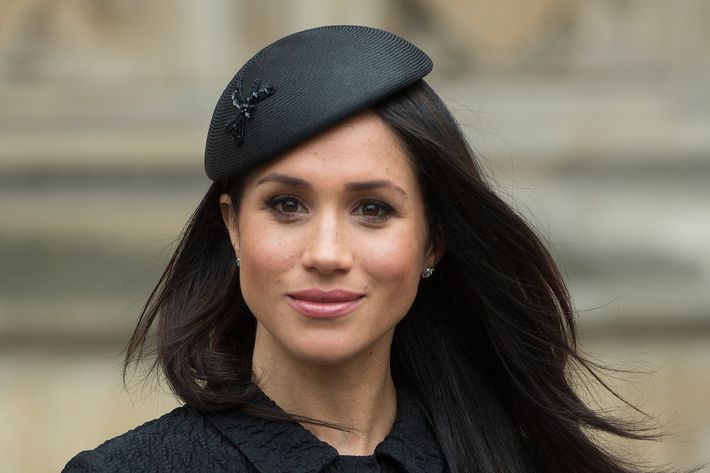 Royal: Meghan Markle
Public social-media account?: None at the moment, but I assume she will also be joining @KensingtonRoyal
Secret social-media account?: No
What's the deal?: There's no proof Meghan has a private Instagram or Twitter account, but don't you get the feeling she does? I mean, she was so into Instagram, Twitter, and Facebook for so long, had her lifestyle website the Tig, and she reportedly had an anonymous and very honest blog about being a working actress. BuzzFeed even recently uncovered a (now-deleted) Instagram pic she posted of someone who was potentially Prince Harry back in October 2016 (in which he was wearing a Golden Girls sweatshirt and his face was partially obscured!). So, this woman clearly loves social media. I figure she must have some accounts now, or at the very least is just lurking around on her phone.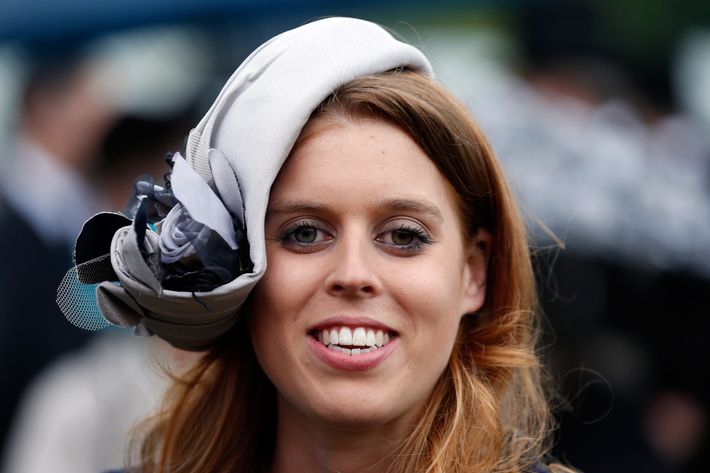 Royal: Princess Beatrice
Public social-media account?: Yes, @yorkiebea
Secret social-media account?: Instagram, baby!
What's the deal?: According to Guest of a Guest, Princess Beatrice likely has a secret Instagram account. In February, the royal attended a party for David Geffen, of all people. There, Vanity Fair's Derek Blasberg, friend of all celebrities, tagged her in a pic on Instagram. The account he tagged is private, but I assume it's actually hers, especially because Prince Harry's ex-girlfriend Chelsy Davy (who has a public Instagram account) follows it. Princess Beatrice does have a public Twitter, though.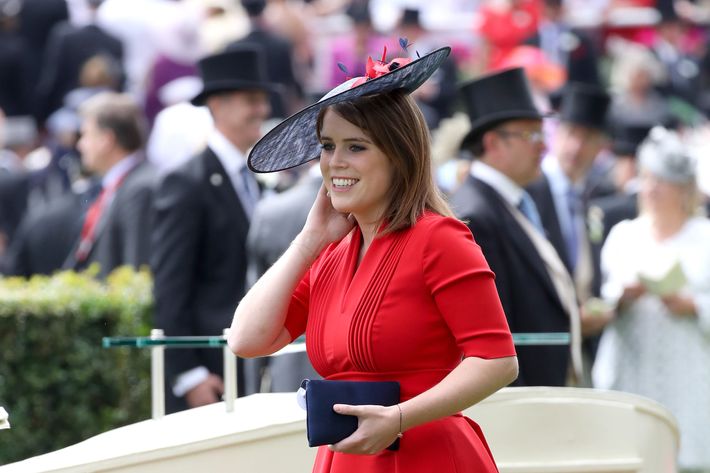 Royal: Princess Eugenie
Public social-media account?: Yes, @PrincessEugenie
Secret social-media account?: She doesn't need one!
What's the deal?: Princess Eugenie is the only royal who officially has her own public Instagram account. Isn't that nice? She posts cute pictures of herself and her sister Princess Beatrice when they were young, and some sweet current photos that include her mother Sarah Ferguson. She also posted an outtake from the official photoshoot in which she announced her engagement to her longtime boyfriend Jack Brooksbank. Can I get a #followback, Eugenie?
So there you have it for secret social accounts: Queen, yes; Kate, kind of; Will, ehhhh no; Harry, YESSS!; Meghan, probably?; Beatrice, yes; and Eugenie, she doesn't even need one! If you're wondering why I didn't include Prince Charles and Camilla Parker Bowles on this list, it's because I haven't forgiven them for their affair and the pain they caused Princess Diana, sorry.