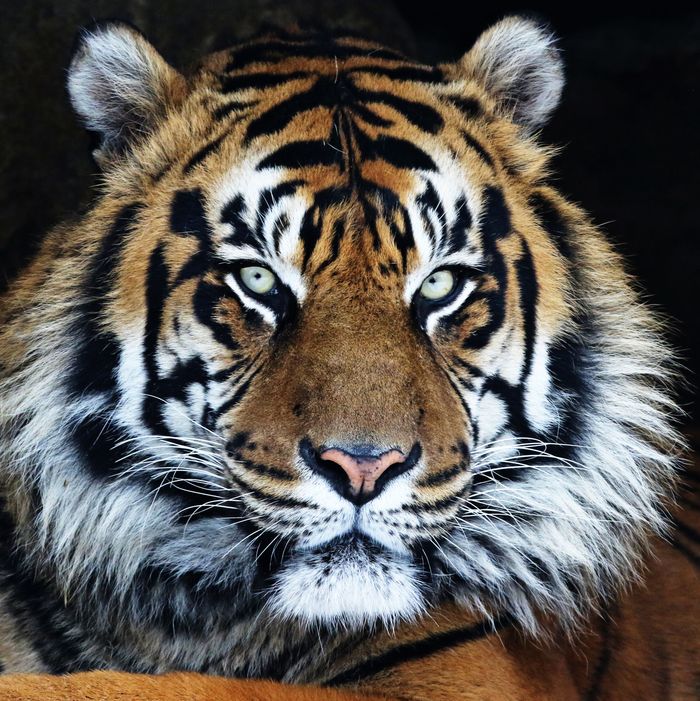 Photo: ca2hill/Getty Images/iStockphoto
Here's a quiz: High-school prom is (a) a place for frustrated teens in formal wear to rub up against each other to the dulcet tones of Pitbull, and under the watchful gaze of exhausted teachers, or (b) a place for wild animals?
The answer is, of course, (a), only (a), not at all (b). But for one Florida high school the answer was (c) both.
Christopher Columbus High School, a private catholic high school in Miami, is facing backlash after it had a caged tiger at its prom on Friday. The theme was "Welcome to the Jungle."
Images of the event began to circulate after Mari-Cris Castellanos, the sister of one of the students at Christopher Columbus, shared videos on Facebook of the tiger in a small cage in the middle of the ballroom, pacing nervously as a fire dancer performs, and students look on, shocked.
"This poor tiger was used as an EXOTIC amusement for the mindless teenagers who were present," Catellanos wrote. "It is not the student [sic] fault to be so naive BUT it's the CCHS STAFF who arranged this event."
The entertainment company hired by the school also brought a lemur, two parrots, and a fox to the prom. Two police officers were also reportedly present.
In a statement to CBS Miami, school officials wrote that the tiger was
"never harmed or in danger, was not forced to perform, was always accompanied by his handlers, and for the great majority of the time was lying down in a relaxed state facing away from the audience."
As PETA told NBC News however, "Wild animals aren't prom decorations. Displaying a tiger in a tiny cage and allowing students to handle lemurs is cruel to the animals and dangerous for the students, and it sends the harmful message that living beings are props to be used for human amusement."
Following the backlash, the school's principal David Pugh later issued a separate statement apologizing for the school's inappropriate choice of entertainment, writing, "We recognize this decision has offended some and for that we apologize. Although it was in a controlled environment and handled by professionals approved by the Florida Fish and Wildlife Conservation, we understand how some individuals may be concerned."
He added that the school would reevaluate its policies and procedures when it came to planning events, though the "No wild animals" rule really should have gone without saying.