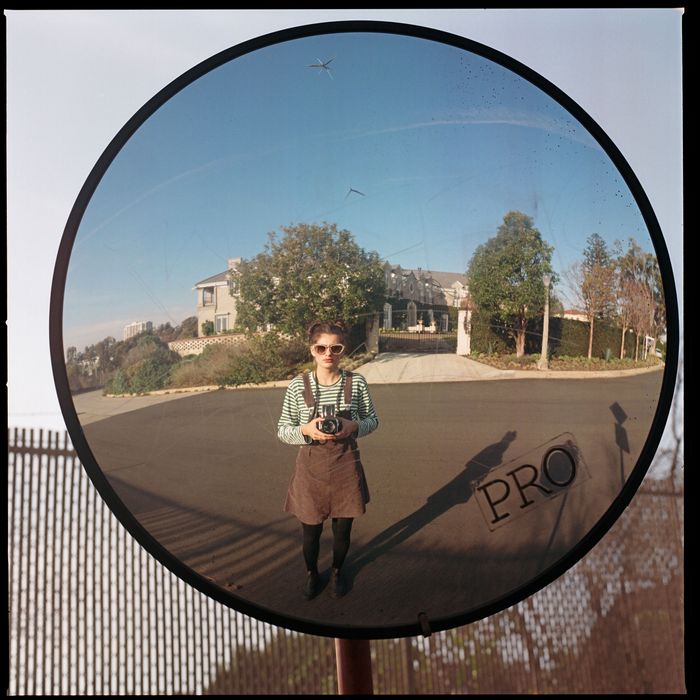 Weekend With is an ongoing Instagram series that features people we like photographing places we'd like to be. Follow @thecut on Instagram to join in, and tag your photos with #weekendwith when you travel somewhere new.
When Diana Silvers moved from Los Angeles to New York to attend college at NYU, she switched her major from acting to history, and then switched again to film. Fast-forward two-and-a-half years, and Silvers has now returned to the West Coast to pursue acting full-time.
But she also has an Instagram on the side where she posts her film photography, which has grown an audience of its own. "I picked up photography in high school. It's kind of an embarrassing story actually," Silvers told the Cut. "The boy I was crazy about was super into photography, so I weaseled my way into AP Photo to impress him and spend more time with him. He never liked me back, but I ended up spending most my senior year in the darkroom — it became a sort of safe haven for me."
This weekend she shared photos of Ojai and Joshua Tree with us — all shot on film or her Polaroid. "I don't have to think much when I take a photo on my iPhone. I sort of see the iPhone medium as instant gratification whereas with film, you have to think about it because it's expensive." The photos capture friends, her family, and other creative people in her life that she considers her muses.