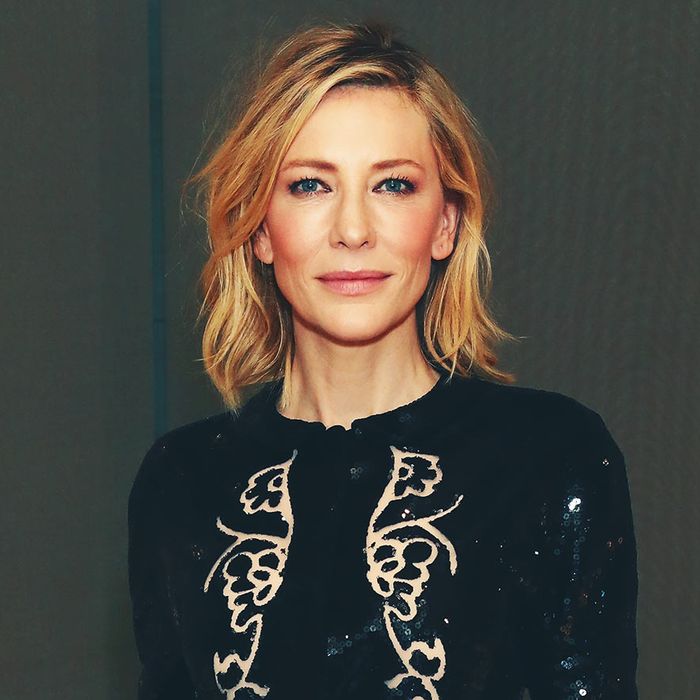 Cate Blanchett.
Photo: Darren Gerrish/WireImage
Cate Blanchett has added her name to the long list of women who have accused Harvey Weinstein of sexual misconduct. In an interview with Variety published this week, the Australian actress confirmed that the disgraced Hollywood mogul had sexually harassed her, saying, "I think he really primarily preyed, like most predators, on the vulnerable. I mean I got a bad feeling from him."
"He would often say to me, 'We're not friends,'" she added. When asked what Weinstein meant by that, Blanchett said, "I wouldn't do what he was asking me to do," but declined to elaborate any further.
This is the first time Blanchett has spoken up about Weinstein's alleged behavior toward her. The actress — who has appeared in several films produced by Weinstein, including The Talented Mr. Ripley, The Aviator, and Carol — has been a vocal supporter of the #MeToo and Time's Up movements.
Blanchett also touched on the allegations against director Woody Allen, with whom she's also worked on the film Blue Jasmine.
"Obviously, Dylan Farrow has been living in a world of pain," she said, referring to Woody Allen's adopted daughter, who has accused him of molesting her when she was a child. "And if the case has not been properly tried, then it needs to be reopened and go back into court because that's a place where those things get solved."
Asked if she would work with either of these men again, Blanchett answered that she doesn't think Weinstein will be "making films with anybody," and that she didn't know about the allegations against Allen when she worked with him, but that "far more important than me adding to yet another headline … and finger-pointing is, if that issue has not been dealt with … I am absolutely for it to go back into the courts because there lies the solution."
Next week, Blanchett will serve as the president of the jury for the Cannes Film Festival — the 12th woman ever to do so. Read her full interview here.