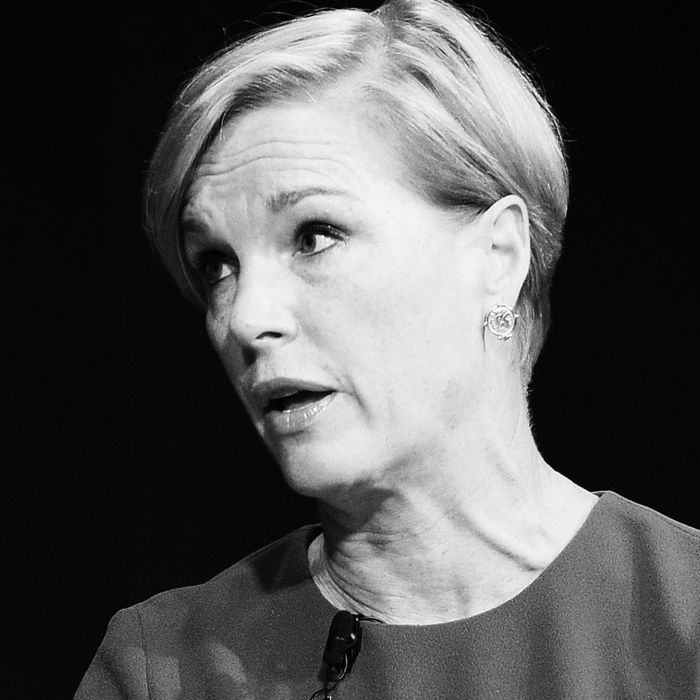 Cecile Richards.
Photo: Craig Barritt/Getty Images for Fast Company
A day after stepping down as Planned Parenthood's president, Cecile Richards commented on Michelle Wolf's now-infamous abortion jokes at the White House Correspondents' Dinner on Saturday night. "She's a comedian, that was her job," she told CNN co-anchor Alisyn Camerota.
Michelle Wolf, a former Daily Show correspondent who's coming out with her own Netflix show, wasn't well-received by the White House Correspondents' Association, who issued a statement disapproving of her remarks, which also mocked the president and Press Secretary Sarah Huckabee Sanders. The letter caused an uproar among journalists.
"Mike Pence is also very anti-choice — he thinks abortion is murder. Which, first of all, don't knock it 'til you try it. And when you do try it, really knock it — you got to get that baby out of there," Wolf said on Saturday.
Richards, who said she resigned because she felt ready to "step aside and have someone else take on the responsibilities at a time where I think we're incredibly strong in this country," served as the face of the frequently attacked reproductive-health-services provider in the United States for 12 years.
Abortion, Richards explained, "isn't a topic that I make jokes about, because, of course, I see what women face in this country just to access this care, and how much stigma and shame there already is in America."
Richards broke down Wolf's bit further, "I think she was also making the point that a lot of the folks, male politicians in particular, who rail against access to safe and legal abortion do so until it's something that they actually find benefits themselves."