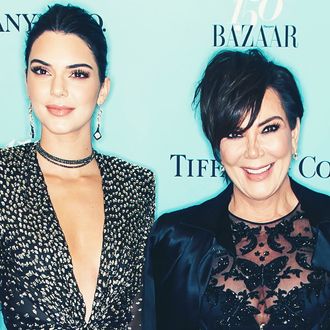 Kendall Jenner and Kris Jenner.
Photo: Gilbert Carrasquillo/FilmMagic
If you've been on Facebook or Instagram or any social media platform in the past 12-plus hours, you're well aware that today is Mother's Day, the joyous holiday where everyone floods the timeline with older pictures of their moms with lots of ❤️❤️❤️ and LOVE YOUs.
Today is also one of those days where we're reminded that sometimes, celebrities are like us. They have moms! And many of them like those moms. Below, a list that is clearly not definitive, but one that nevertheless highlights some of the sweetest Mother's Day celeb posts floating out there.
Rihanna
Kendall Jenner
Viola Davis
Oprah Winfrey
Busy Philipps
Nicki Minaj
Kris Jenner
Khloé Kardashian
Reese Witherspoon
Amy Schumer
Gabrielle Union
Gigi Hadid
Bella Hadid
Drake
Madonna
Emily Ratajkowski