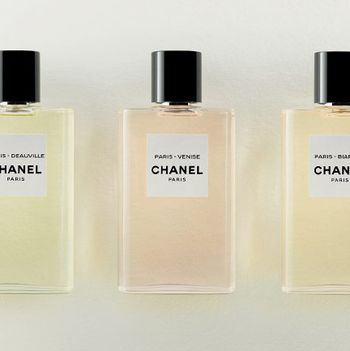 This spring, Chanel Beauty will release three fresh and marine fragrances, Les Eaux De Chanel collection, inspired by three cities. All of them are glamorous destinations that Gabrielle Chanel would frequent, and which played a major role in her designs.
The first fragrance, Paris-Deauville, is one that perfumer Olivier Polge created to smell like escaping city life. It's meant to recall the aspirational feeling of retreating to the countryside or the coast of France. To reference the city where Chanel opened her first boutique in 1913, and the tall grass of the countryside, Polge infused the woody fragrance with notes of basil leaf, rose, jasmine, and citrus.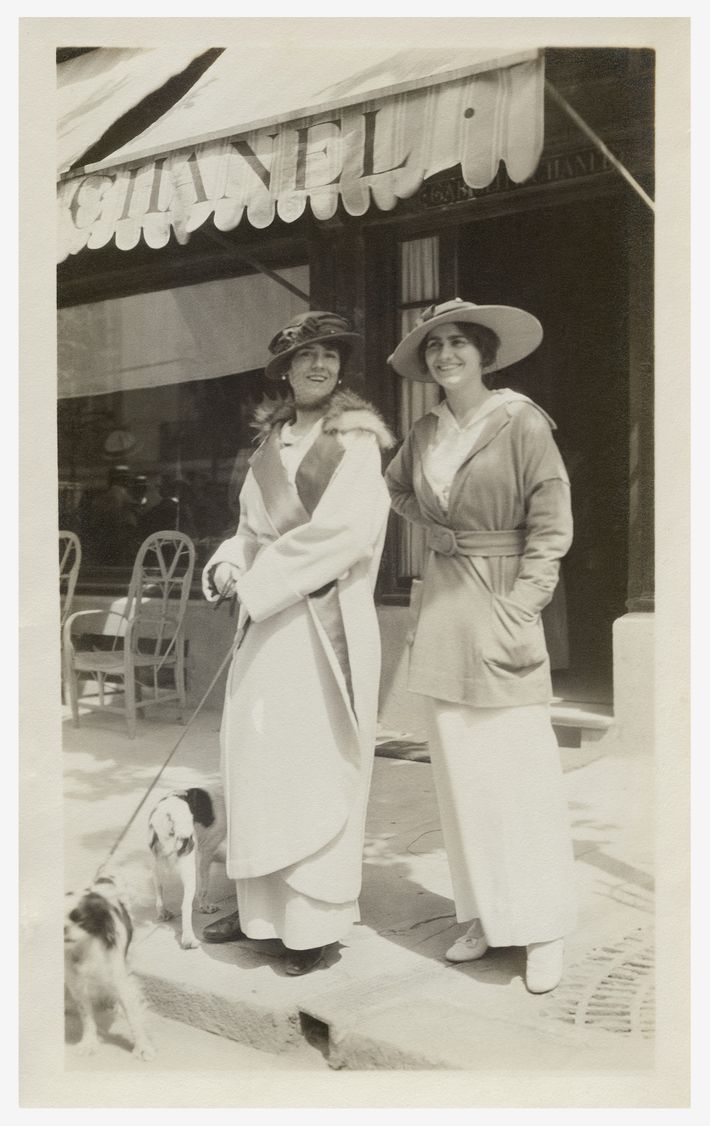 The second, Paris-Biarritz, pays homage to the seaside town that was home of the first Chanel couture house, and which has since become an enclave for sports enthusiasts who wear designer snow suits. Polge funneled the spirit of lively resorts and crashing waves into the fragrance, which has notes of grapefruit, mandarin, and lily-of-the-valley.
And while the label is most associated with the French, Chanel often traveled to Venice, Italy, for inspiration. Polge's inspiration for the last scent was the Orient Express, which went from Paris to Venice. He was also struck by the richness of the City of Water during the Byzantine and Baroque periods. Paris-Venise is made with geranium, amber, vanilla, and tonka bean.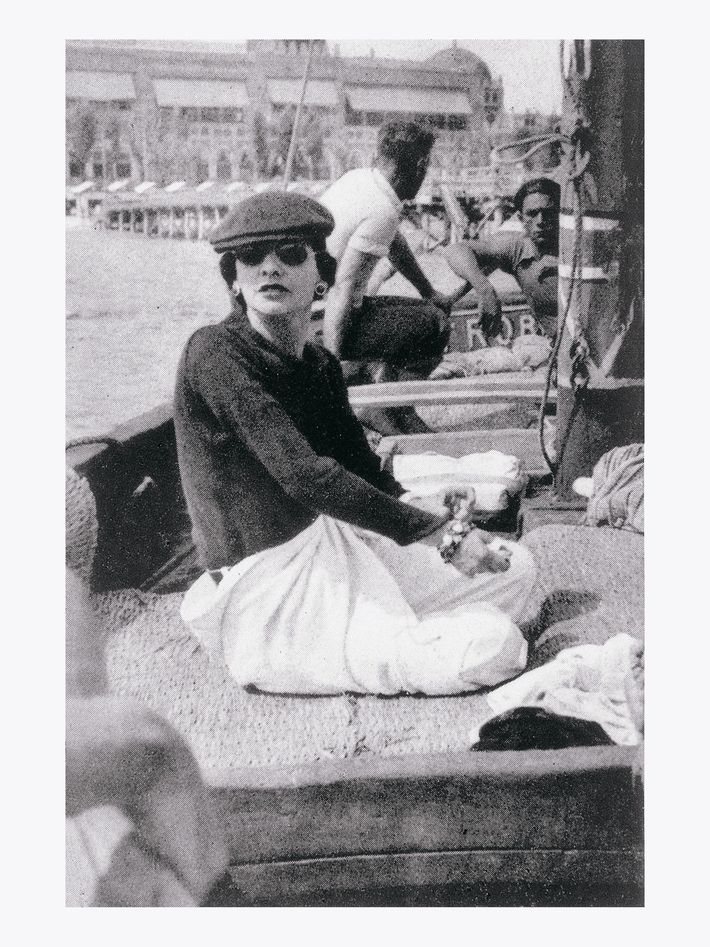 The Les Eaux De Chanel collection, formulated to be light and not too perfume-y, and will be available in June at Chanel.