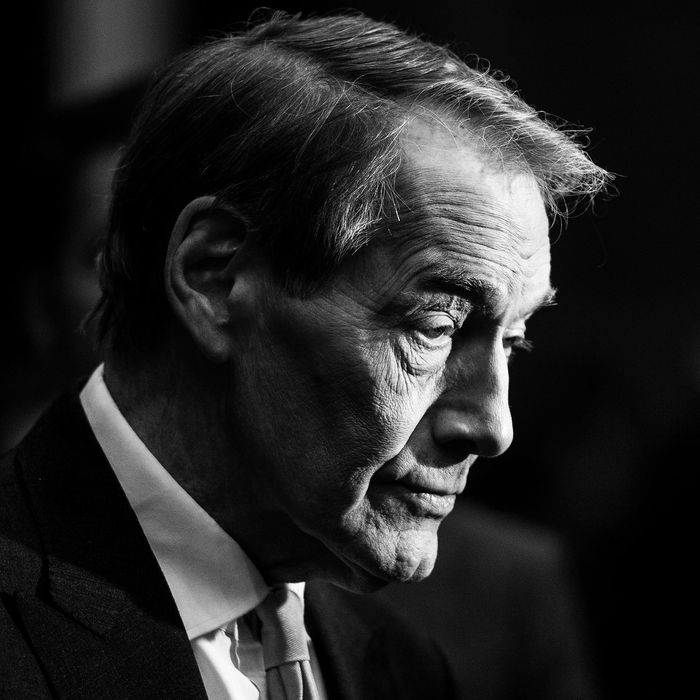 Charlie Rose.
Photo: Roy Rochlin/Getty Images
Reah Bravo's essay for The New York Review of Books about her time working as an intern for Charlie Rose opens with a description of her unclogging a toilet overflowing with feces, and somehow, it only gets worse from there.
Bravo, who worked as an intern on the Charlie Rose show in 2007, and was later hired as an assistant producer on the show, was one of the first women to speak on the record about being sexually harassed by the longtime CBS host. In her essay, Bravo describes Rose's repeated sexual advances toward her — how, shortly after he asked her to unclog his toilet, he "asked me to join him in looking at the moonlight, clutching me from behind as I did," how he would call her and berate her, and then tell her he was thinking about her; how he would introduce her as a "table dancer," and how he would "get on top of me in an airplane, grope me in cars, and emerge naked in my presence."
Rose's lechery "swallowed" her, Bravo says. She explains that the "secret" of his behavior toward women "was as reliably open as a Waffle House." This complicity "at the highest levels," she argues, is what makes him one of the worst predators of the #MeToo movement:
From Catherine Deneuve to Andrew Sullivan, many have expressed concern that amid the #MeToo movement's fervor we are not accurately accounting for how significantly the actions and circumstances of accused men has varied. Clearly, they don't all deserve the same predatory label? Or complete career banishment? I certainly don't believe so. Nor do I know of any woman who thinks so. But I do believe that Charlie Rose's case falls toward the worse end of the spectrum. His misdeeds were systematic and they were enabled at the highest of levels.
Bravo's essay comes a day after the Washington Post published its second exposé on the veteran TV journalist. In it, 27 women come forward with allegations against Rose dating back to the 1970s, including forcible kissing, unwanted groping, and inappropriate sexual comments. Rose called the report "unfair and inaccurate."
"For those who carry the scars of having worked for the Charlie Roses of the world, it has become only too apparent how such misconduct can be normalized," Bravo writes, "Even among intelligent and well-intentioned people, and even in the highest offices and most esteemed institutions in the country."
Read Bravo's full essay here.