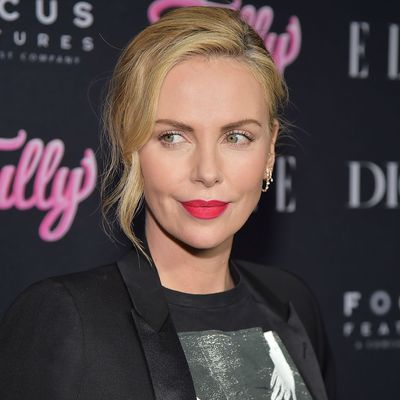 Charlize Theron.
Photo: Theo Wargo/Getty Images
It's been less than two years since Fox News chairman and CEO Roger Ailes resigned following reports of sexual harassment and misconduct from a number of female journalists and anchors at the network, including, perhaps most prominently, Megyn Kelly. Kelly herself described the harassment in her 2016 memoir Settle for More. (Ailes, who died in May 2017, denied her allegations against him.) Now, according to The Hollywood Reporter, Kelly's story will be brought to life on the big screen by Charlize Theron, who will star in and produce Annapurna Pictures' as-yet unnamed film about Ailes's downfall.
Written by Charles Randolph, one of The Big Short's Oscar-winning writers, and directed by Jay Roach, the movie will reportedly feature former Fox & Friends anchor Gretchen Carlson, who also came forward about Ailes's sexual harassment, as a character alongside Theron's Kelly. The film might also count depictions of "former anchor Greta Van Susteren, media mogul Rupert Murdoch, and fired host Bill O'Reilly" among its ensemble cast.