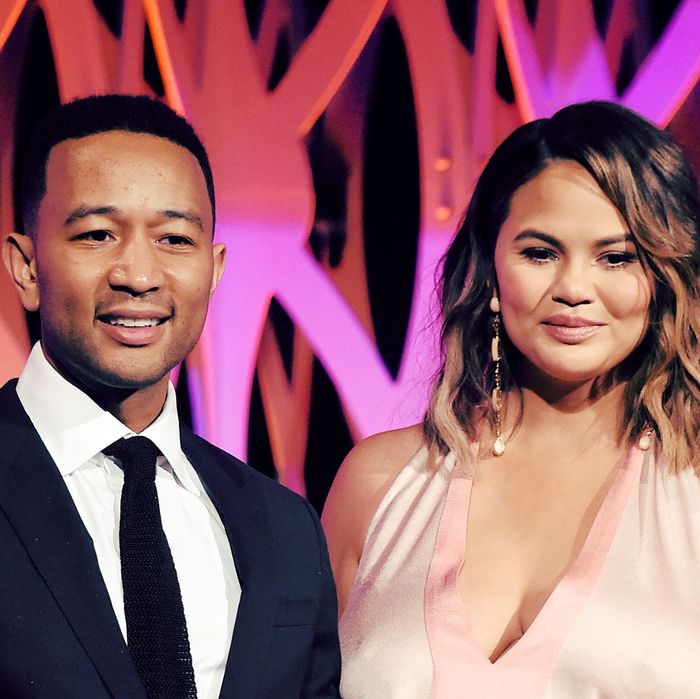 John Legend and Chrissy Teigen.
Photo: Jamie McCarthy/2018 Getty Images
Chrissy Teigen announced late on Wednesday that she had given birth to a baby boy. Well, she didn't use those words, exactly, but she tweeted "Somebody's herrrrrrrre" with a baby-bottle emoji, so it's a pretty safe bet for someone in their third trimester.
She didn't share anything else — she's busy — but this is her second child with John Legend. Teigen and Legend's daughter, Luna, is 2. Teigen announced that she was pregnant in November with an adorable Instagram video of Luna.
Teigen has been open about using IVF to conceive, even when her first round of IVF didn't work. She told the Cut, "When you go through IVF, it does feel like, Oh it's not fair I have to do all this. Still, it's a complete miracle when it works. There are so many people that still struggle, even with access to IVF." Congratulations to the new mom!