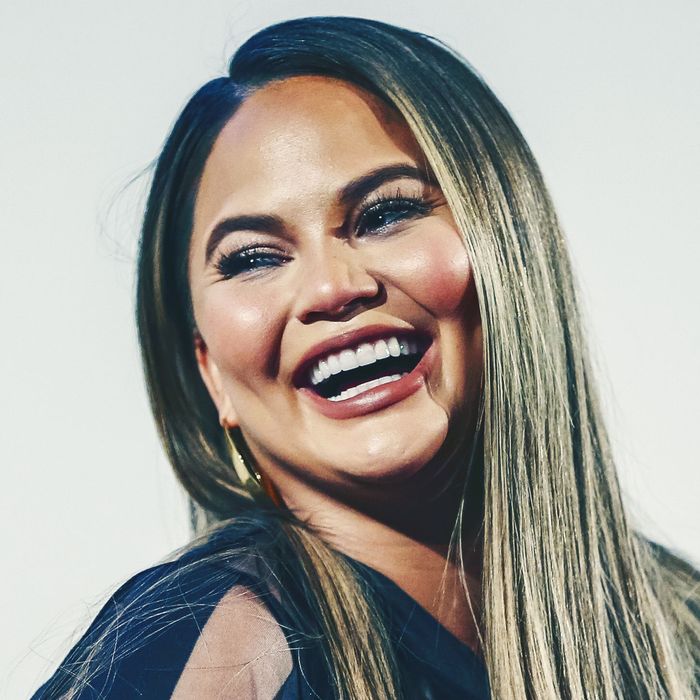 Chrissy Teigen.
Photo: Rich Polk/Getty Images for Viacom
Wednesday night, model and cookbook author Chrissy Teigen announced she had given birth to her second child with a tweet that read, "Somebody's herrrrrrrre" with two baby bottle emojis and two hugging emojis.
This is Teigen's second child with singer John Legend. Their daughter Luna is 2, and is already a very good little baseball player.
Read on for a full list of absolutely everything we know about the newest addition to the family.
• It's a boy!
• He was born on Wednesday, May 16, 2018.
• He has the same nose as Luna.
• He makes the teeniest noises.
• His family loves him.
Congratulations to Chrissy, John, Luna, and little [name unknown]!