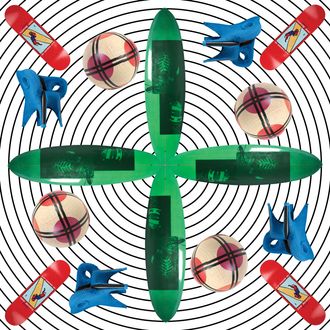 Photo: Courtesy of the Vendors
On May 1, city surfer shop Token Surfboards joined Chinatown's summer-sports cluster.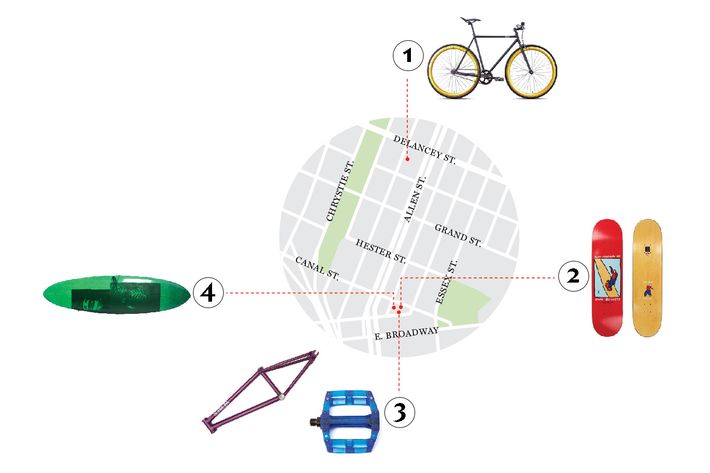 1. Bikes: GoGo Gone, 6KU Nebula 2 bike with gold wheels ($249); Zycle "fix prime" bike with white frame and drop handlebars ($320).
2. Skateboards: Labor, classic eagle deck ($55); decks designed by skater Dane Brady ($55); 60-mm. wheels by Spitfire ($32).
3. Bikes: Dah Shop, blue plastic pedals by Animal Bikes ($20); Subrosa specialty frames ($300); crimson-red BMX bike chains ($65).
4. Surfboards: Token, Alessandro Simonetti x Token board (pictured; $900); a "kelp-colored" eight-inch fin ($53).
Four pieces from Dutch designer Piet Hein Eek's new collaboration with Ikea, now available in Red Hook (1 Beard St.).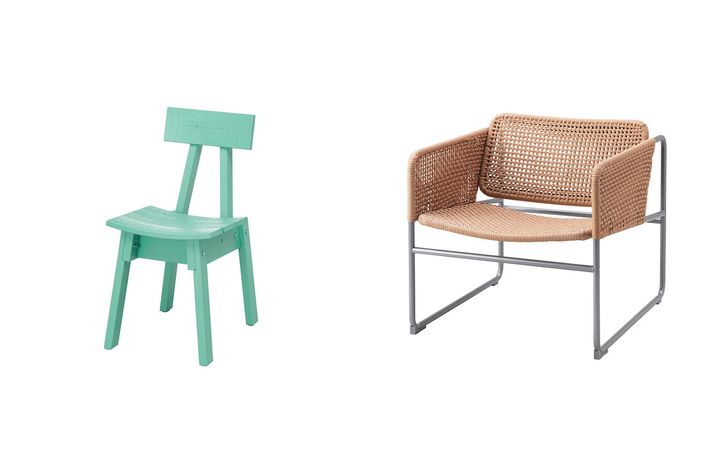 Chair
Colorful: Industriell chair, $89.
Natural: Industriell armchair, $129.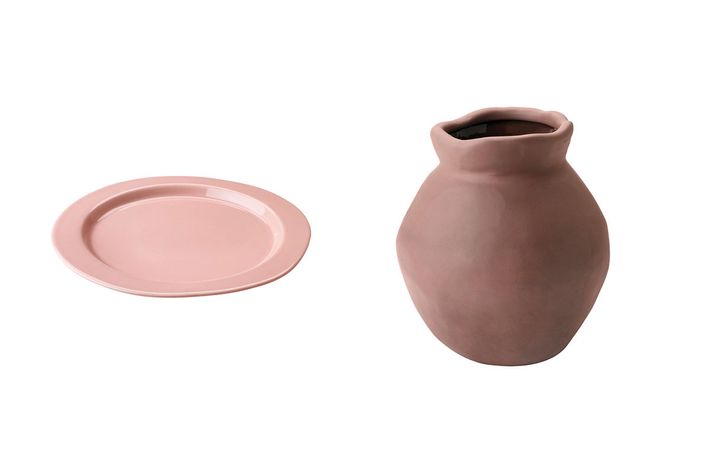 Tableware
Colorful: Industriell pink plate, $6.
Natural: Industriell vase, $20.
Through May, collector Raquel Cayre has opened Raquel's Dream House, a townhouse full of Memphis design furniture and more (79 Greene St.).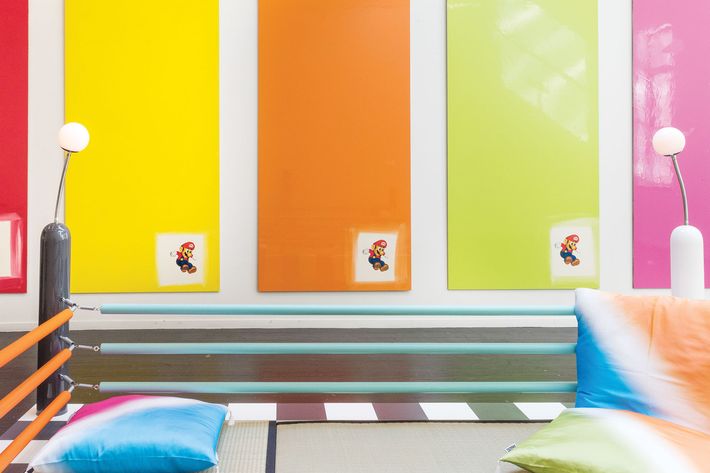 "The space is incredible: a four-story townhouse that we filled to the brim with Memphis furniture. On the third floor, we have a functioning Bower Studios x Studio Proba fountain ($29,500). We have a 1981 Masanori Umeda boxing-ring bed that was in Karl Lagerfeld's apartment ($55,000). On the first floor, we have things that are more accessible, like bowls from ceramicist Matthew Ward ($250). There's so much to see it would be easy to miss, say, the basement, where we have three Max Lamb Thermal Spray chairs (from $30,000) sitting among these scuffed walls and cans of spilling paint."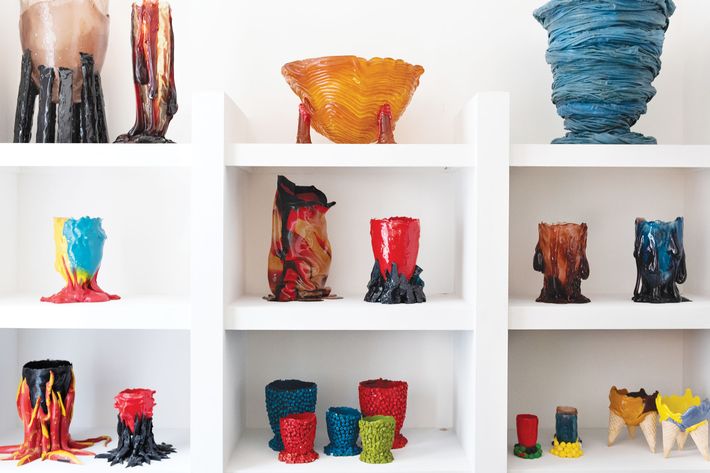 Christian Siriano on The Curated, his new multi-brand concept shop (5 W. 54th St).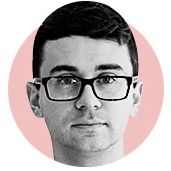 "The idea for the store is you can come shop Siriano — like our metallic brocade blazer ($1,500) — plus pieces that complement my brand. So I picked designers that I love, like Betto Garcia, this amazing Spanish hatmaker. As for the design: pink. We used Benjamin Moore paint in Rose Petal, pink plush carpeting, pink-flamingo wallpaper, and pink fringe lighting all over."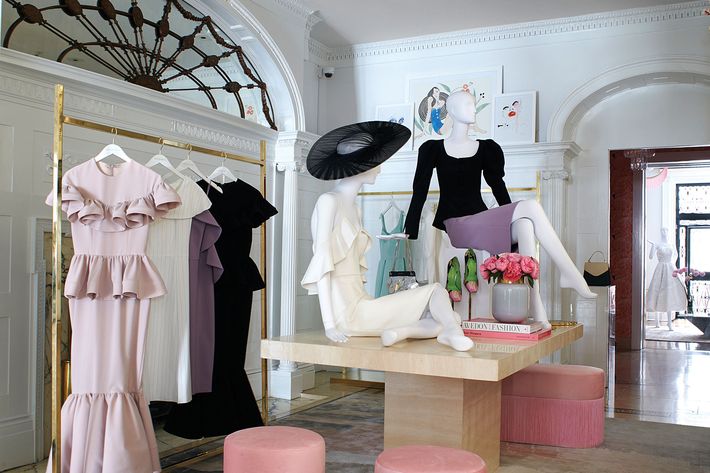 Ryan Babenzien has brought his simple, reasonably priced sneaker brand Greats to Soho (42 Crosby St.).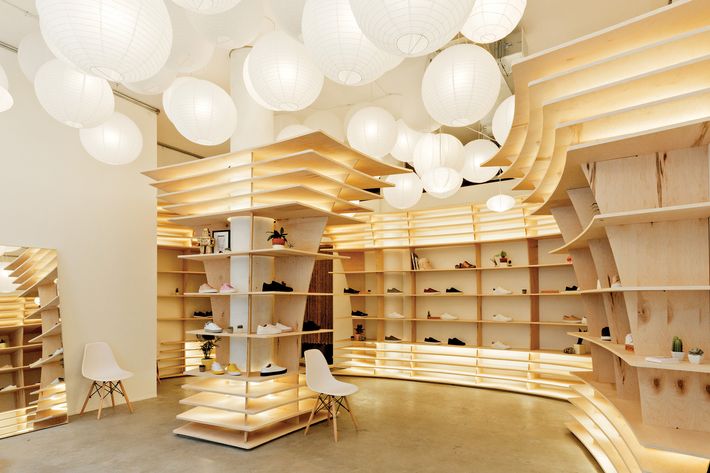 "When you shop online, the experience is literally flat, so we wanted the store to be dimensional: The shelving is deeply curved — many people have compared it to the bottom of a half-pipe. We have all our classics on there: our Royales ($179), our Hirsh suede boots ($159). The store does feel digital in that we don't take cash; you have to check out on an iPad. But otherwise it feels very experiential. For instance, we put a swing in the window. People sit on it, swing, and take a selfie. Or we stick a pair of sneakers on it. It's charming. And cheap."
Jolie Mae Signorile and Gabriel Fredericks Cohen, founders of handsome-games company Fredericks & Mae, have opened their first brick-and-mortar in Prospect Heights (983B Dean St.), selling their wares among those of like-minded friends.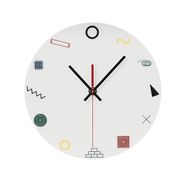 "Wilderness Bodies replaced the numbers on these Corian-and-resin clocks (from $200) with symbols: The three is a triangle, the five is five squares."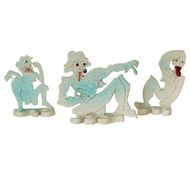 "Body Confidence makes these ceramic figures ($166). They have protruding tongues and are playing in the waves. They're a talisman, sort of."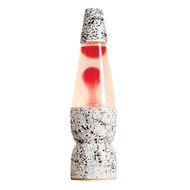 "Recreation Center created these lava lamps ($190) with speckled ceramics instead of the typical tin body. But they have the same insides: goo."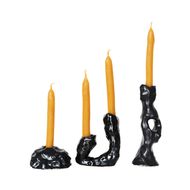 "These ceramic candleholders, by Joe Sturm, look super-lumpy (from $24). They have a place to put a flower, so you can use them as a vase. Or as an altar."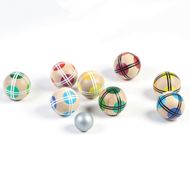 "We make this great bocce-ball set ($150), with eight wooden balls, all painted with colorful dots and stripes. They're really fun to have for the summer."
*This article appears in the May 14, 2018, issue of New York Magazine. Subscribe Now!