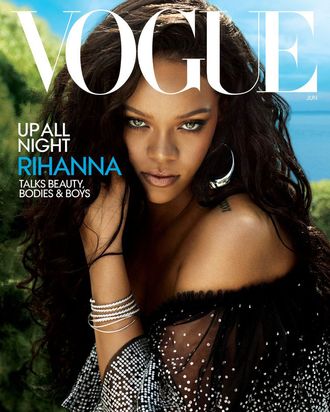 Photo: Mert Alas and Marcus Piggott/Vogue
On Tuesday, Business of Fashion reported that about eight Vogue staffers have been laid off as part of an "internal reorganization." This may not come as a surprise during what is a tumultuous time for publishers like Condé Nast, however, this marks American Vogue's most significant round of layoffs in the last two years. In short: eight is a big number.
As BoF points out, this news also coincides with rumors that the magazine's editor-in-chief, Anna Wintour, is planning to leave the company sometime in the near future. (Rumors that have been consistently denied from on high, but persist nonetheless in the industry as a looming inevitability this summer.) With a director of communications and a Vogue.com senior market editor now reportedly gone, it seems Vogue is not untouchable, after all.
Last week, Vanity Fair editor-in-chief Radhika Jones named Samira Nasr executive fashion director of the magazine, following the exit of Michael Carl and Jessica Diehl. BoF also reports that "a few" employees were let go from Allure and GQ in May.
Meanwhile, Interview magazine abruptly folded last week as well — another huge loss.