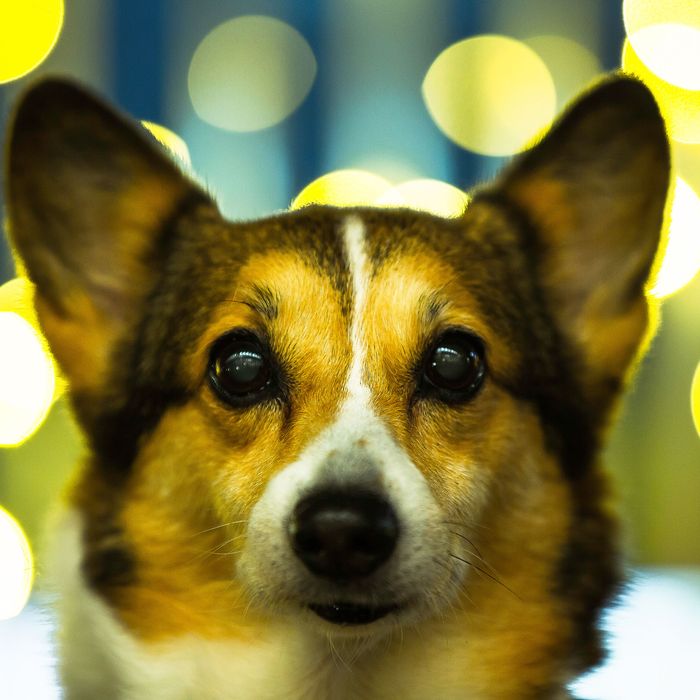 A different corgi. Not sure if this one is a dancer, but he could be.
Photo: Moaan/Getty Images
Gene Kelly, Misty Copeland, me — the world had known some incredible dancers. The best of the best show us that movement can express emotion better than words, and that bodies can be a better canvas for art than some old art canvas. But did this corgi just brutally embarrass all of those other dancers with his white-hot moves? Moves that are at once contemporary and classic, moves that are at once academic and free, moves that Beyoncé will attempt to master in private, knowing full well that she'll never be able to pull them off to her satisfaction?
Yes!
Yes, while it is clear that the dog is a better dancer than all human dancers — those who heard the Killers' question and answered "why not both" — what would happen if we compared him to, to make it slightly more fair, other dog dancers? Now that is an interesting question. Is this dog a better dancer than dog dancers?
Maybe this YouTube video, titled "Funny Dancing Dogs Compilation - Try Not To Laugh!," will help us find out.
Hm. This is a little tougher. Honestly, I'm not sure if this dog is a better dancer than some of these other dog dancers. (Though some of the dancing is clearly the object of human physical manipulation and therefore must be disqualified, although I do believe if left to their own devices those dogs, too, would be good dancers.)
It's hard. I'm not sure. The Golden Retriever in the skirt was really good, for example. I guess let's see the other dog one more time.
Man. I don't know. He's really good. I simply can't decide. Please think about it on your own, vote privately, and kiss your decision to the sky.