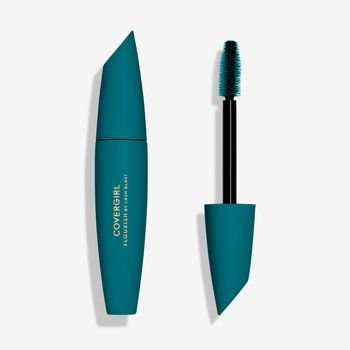 It's eyelash week at the Cut, which means we're giving you everything you need to know about eyelashes and mascara. Here are two new ones to add to the list: CoverGirl launched the Flourish LashBlast Mascara and the LashBlast Amplify Primer.
First, the Amplify Primer preps your lashes to reach their longest lengths. The white primer goes on just like mascara would, with a lightweight and creamy texture, so it won't make the mascara you put on top clump or flake. There are microfibers in it that allegedly help build volume, while argan, jojoba, and coconut oil (note: not castor oil) help condition. It's recommended that you wait about 30 seconds before applying mascara, but the brand says that applying while the primer is still wet can help ensure an even application.
CoverGirl's Flourish mascara comes in four black and brown shades and is also formulated with papaya, avocado, and coconut oil to condition. The brush for this one is similar to the original LashBlast Volume brush and uses thin plastic bristles to comb through each lash and deposit mascara on even the shortest ones. The brush is also great for fanning out outer corner lashes for a dramatic, winged effect.
CoverGirl's new face, Massy Arias, a fitness instructor and Instagram influencer, is in ads for the new product. The new promotional video shows Arias applying the mascara and then completing a grueling workout. Watch it hold up through all of her squat lifts below.
The Flourish mascara and the Amplify Primer are available now at Ulta Beauty.
If you buy something through our links, New York may earn an affiliate commission.