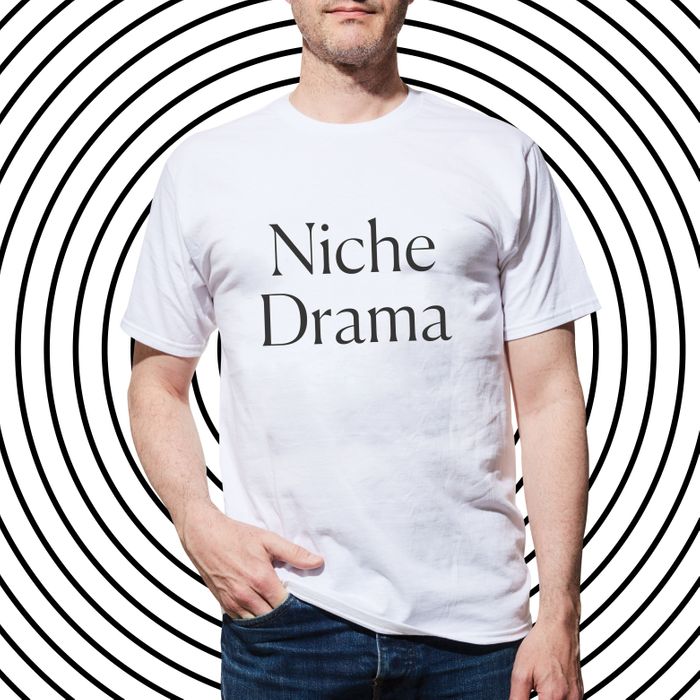 As promised, new and timely slogans that we're thinking about a lot will be added to the Cut Shop each week. Here are our latest additions!
It's been about a month since we launched the Cut Shop, and the unwavering enthusiasm for our T-shirts (not to mention the selfies people take while wearing them) has thoroughly impressed us. So much, in fact, that we've decided to use this week to respond to some of the slogan requests we've recently received.
Clearly, not only do people love T-shirts, but they also love niche drama. Which is great, because so do we, whether it's about the Brontë Society or sexy cows. Niche drama is the best kind of drama. Why? Because you have to care about it with every fiber of your being in order to make up for the fact that no one else does.
You know who else loves niche drama? Our very own Jerry Saltz, who caused a bit of his own last week when he requested not one but four different Cut T-shirts on Twitter. (Plus another in person.) We can't bend to the whims of every man who wants a T-shirt, and Jerry understands this. But we do appreciate criticism, so we've granted him that one.
You're welcome, Jerry.
See all the Cut Shop T-shirts, here.