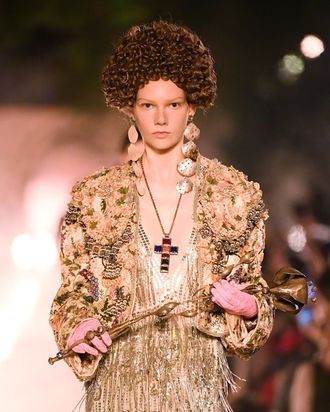 Photo: Daniele Venturelli/Getty Images
Today, among the dead in the Promenade Des Alyscamps — also a prestigious Italian cemetery — Gucci models walked down a flaming runway to an ominous drumbeat. The show was preceded by an equally ominous video posted to Gucci's Instagram account that explored the quiet cemetery and featured a voice over from Jean-Luc Godard's film about a Parisian woman, "Vivre sa vie." In the short film, a woman says, "I told you, escape is a pipe dream," but Gucci's cruise 2019 show was absolutely an escape from today's reality and even from life itself, as if creative director Alessandro Michele has a fascination with the macabre.
In the show, one male model wore a glittery mask that looked to be made of a pantyhose material — Gucci's callback to ancient death masks, which were often made of casts taken from corpses and were used by wealthy Romans for worship and in remembrance of their loved ones. The one at Gucci was almost doll-like, with red lips and bright blue eyes, signaling the idea that death can be fascinating.
One model's curly, fiery red hair was styled up into a bouffant similar to Queen Elizabeth I's and past English aristocrats. But in keeping with the theme of death and decay, including in beauty, the back half of the hair was comparatively unfinished in a simple, yet sleek, bun.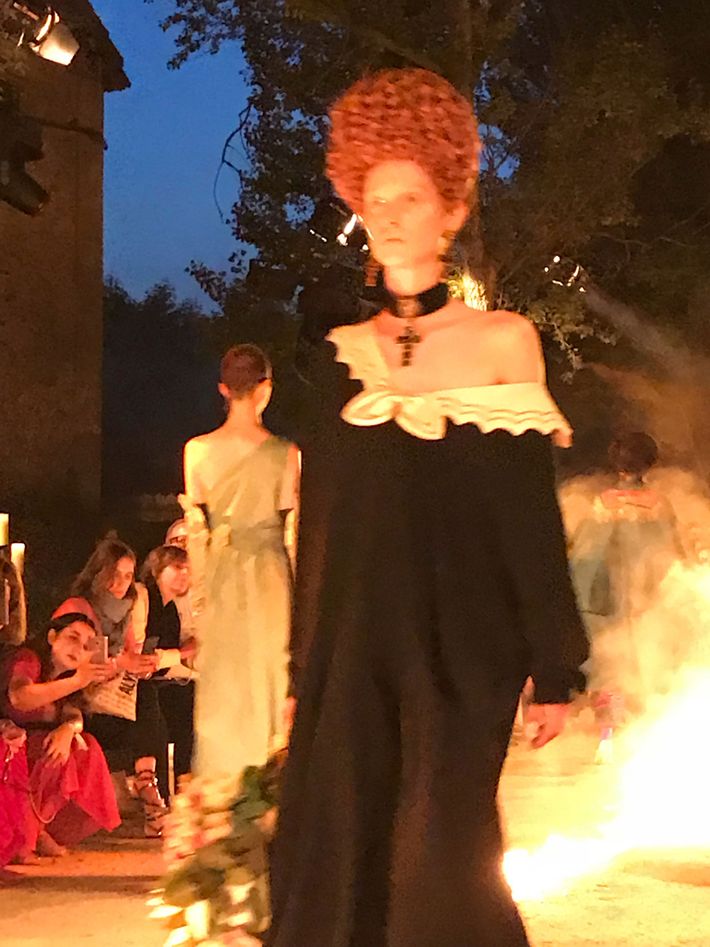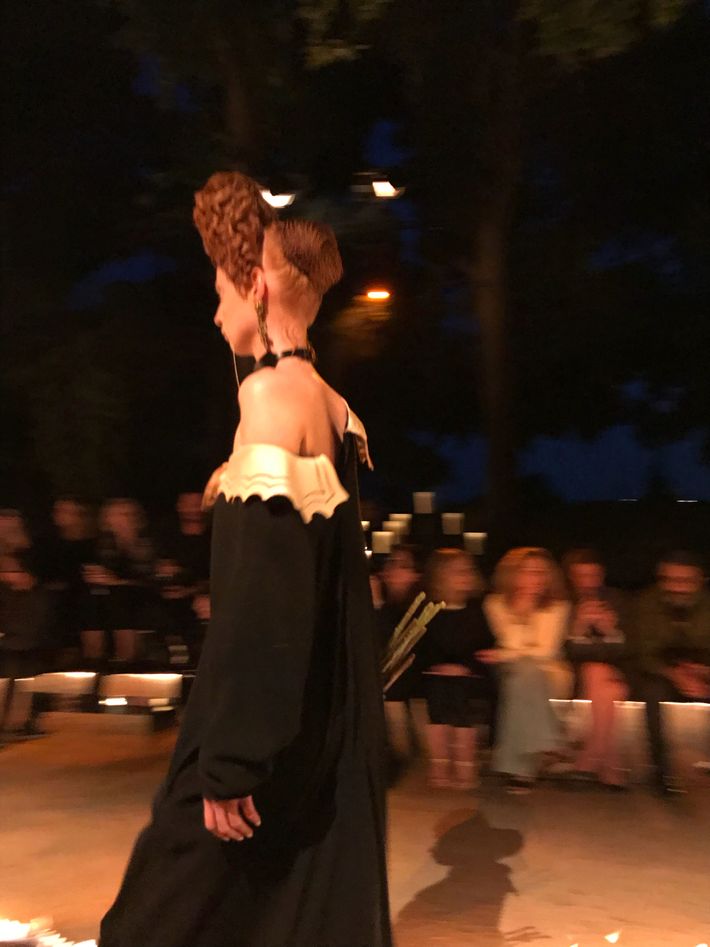 Perhaps it'll become the new version of bed head!