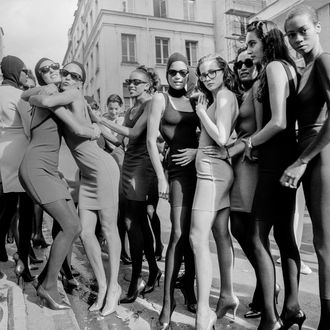 Models After the Azzedine Alaïa Fashion Show,
1986.
Photo: Arthur Elgort
When Azzedine Alaïa passed away last November, the master couturier was in the midst of working on a major exhibition with the Design Museum in London. This Thursday, that exhibition will open to the public. Azzedine Alaïa: The Couturier was co-curated by Mark Wilson, chief curator of the Groninger Museum, and a longtime friend of Alaïa. Ahead of the show, the Cut spoke with Wilson about his experience co-curating his sixth and final show with Alaïa. Scroll through to read more and preview images from the exhibition.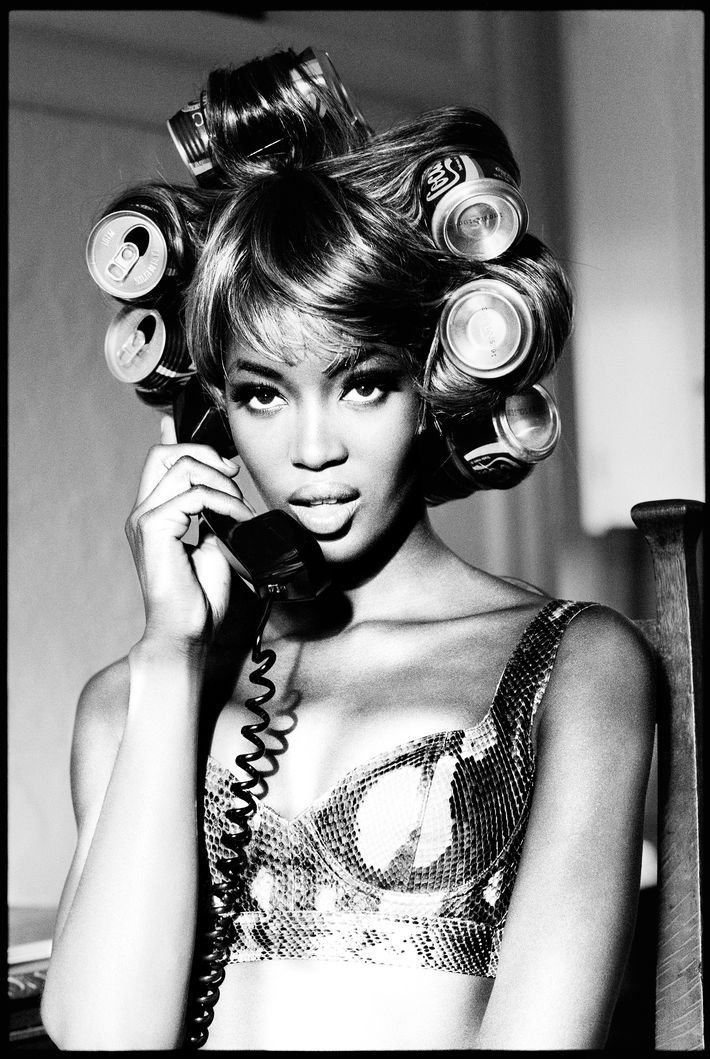 Tell us about your experience working with Alaïa.
It's really instinctual. [Alaïa] didn't really speak any English and I don't really speak any French, but visually, we just get it. We came up with the concept of the show together, and then we started talking about selection. There were some things we thought were no-brainers, but we also added some more recent pieces — like some pieces from the opera and some [unseen] things he was working on for this show.
What was it like to visit Alaïa's atelier for the last time?
I went to the atelier a few weeks after he passed and I was really surprised by how much he was working on for this show. I don't think people really understand: Alaïa re-made everything for this exhibition in an elongated form and fit specifically to the mannequin.
How do you think this exhibition embodies Alaïa's legacy?
It's an Alaïan temple. We had to do the show he wanted to do, and I would say it is really 90 percent of what he wanted to do.
This interview has been edited and condensed for clarity.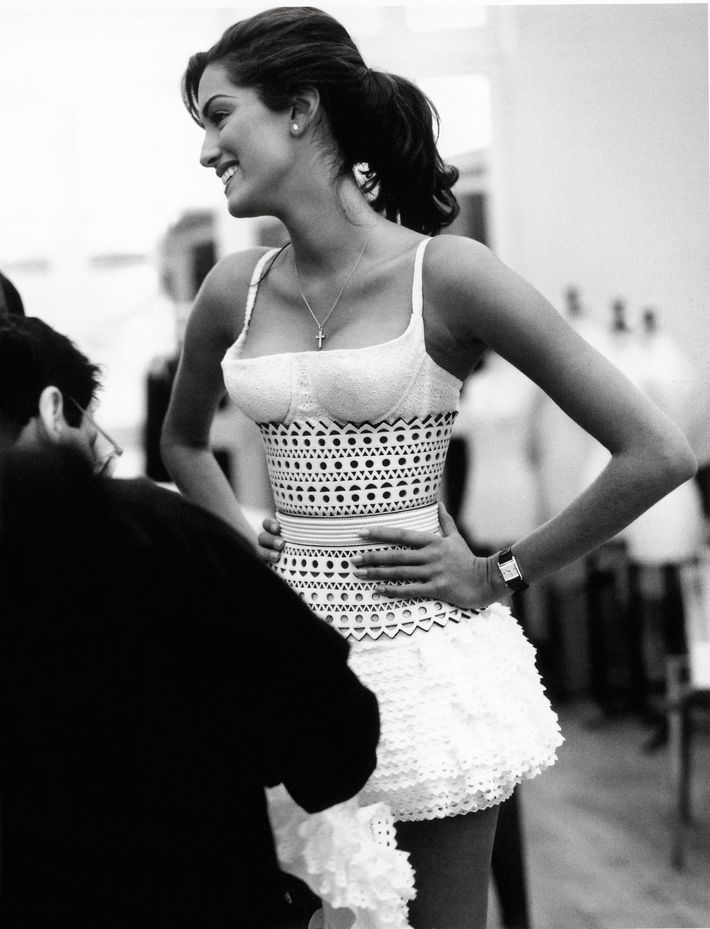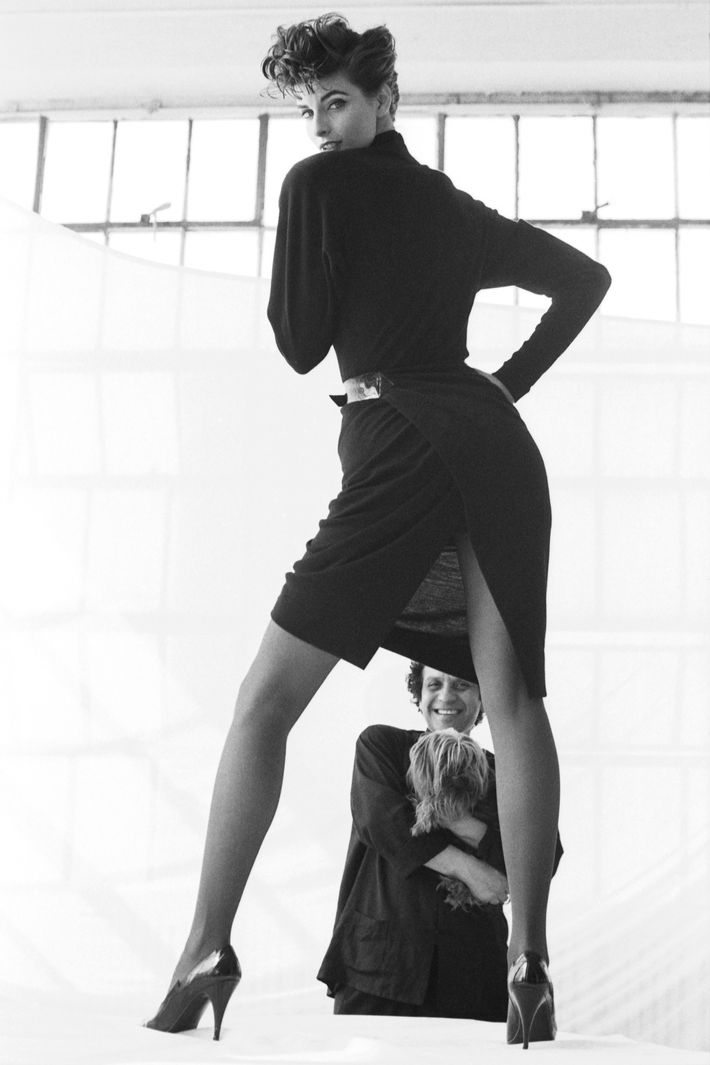 Azzedine Alaïa: The Couturier will remain on view at the Design Museum until October 7, 2018.