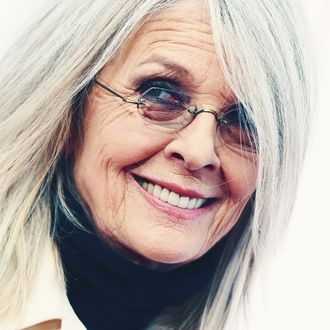 Diane Keaton.
Photo: Axelle/Bauer-Griffin/FilmMagic
Despite starring in a movie where her character reads 50 Shades of Grey — and being low-key horny as hell, in real life — Diane Keaton is simply too afraid to read or watch the movie adaptation of the sexed-up fave.
On Tuesday's Ellen DeGeneres Show, the 72-year-old discussed her role in Book Club, the upcoming rom-com starring Candice Bergen, Jane Fonda, and Mary Steenburgen, all of whom have sexual awakenings after reading 50 Shades. But in real life, Keaton thinks the book is too … too … we'll let her find her words:
"I'm afraid to do it, because honestly it's too, it gets too … I don't want to go there," she said, before the big reveal. "It's too exciting. It's too much for me. It's too exciting. C'mon."
First, Fonda retired from sex. Now, Keaton is afraid to get horny? Keeping Bergen and Steenburgen in my thoughts.