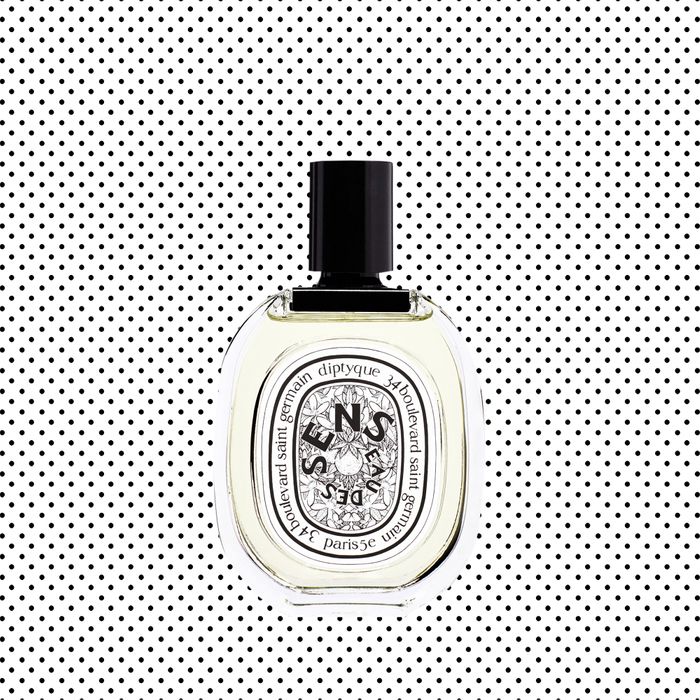 Photo: Courtesy of Diptyque
Stepping inside Diptyque's Soho pop-up store is like walking into a fragrance utopia — all of the brand's scents are there waiting to be sprayed, alongside interactive installations begging to be explored. Since visiting the pop-up every day isn't feasible, Diptyque has added new products to its Eau de Sens fragrance collection to transport you to a different utopia, each time you use them.
The current Eau de Sens perfume was inspired by the garden of the Hesperides, a mythical Mediterranean sanctuary and watering hole filled with golden fruits for the gods and dancing fairies. Intoxicating flowers and sharp citrus contribute to the warm feeling Diptyque has channeled into the fragrance, which is composed of orange blossom, angelica root, patchouli, and juniper berry.
The Eau de Sens fragrance is already a Diptyque favorite, and now the fragrance house has fashioned it into a hand and body gel and hair mist, in limited-edition packaging. The hair mist is subtle, adding a hint of zesty orange, and is infused with camellia oil to protect hair from drying out. The hand and body gel takes on a lathery foam that cleans and simultaneously moisturizes with shea butter. Similar to the Philosykos Gel, it'll fill your bathroom with a fresh aroma, making your daily hygiene routines more luxurious than perfunctory.
Diptyque also worked with the Milan-based artistic duo known as Carnovsky to create illustrations and videos for the campaign; these look three-dimensional, even without the ugly glasses. The optical illusions are also present on the product packaging.
The limited-edition Eau de Sens additions will be available this month.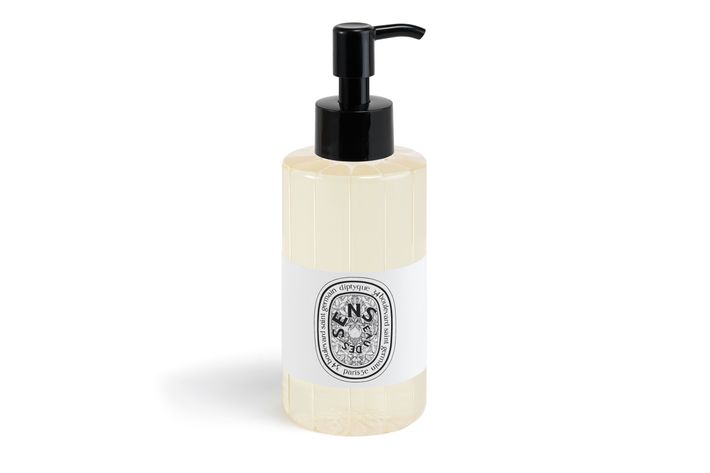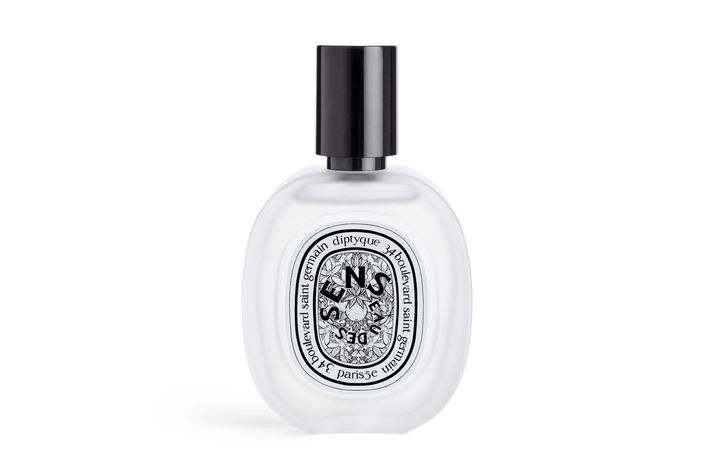 Photo: Courtesy of Diptyque
If you buy something through our links, New York may earn an affiliate commission.