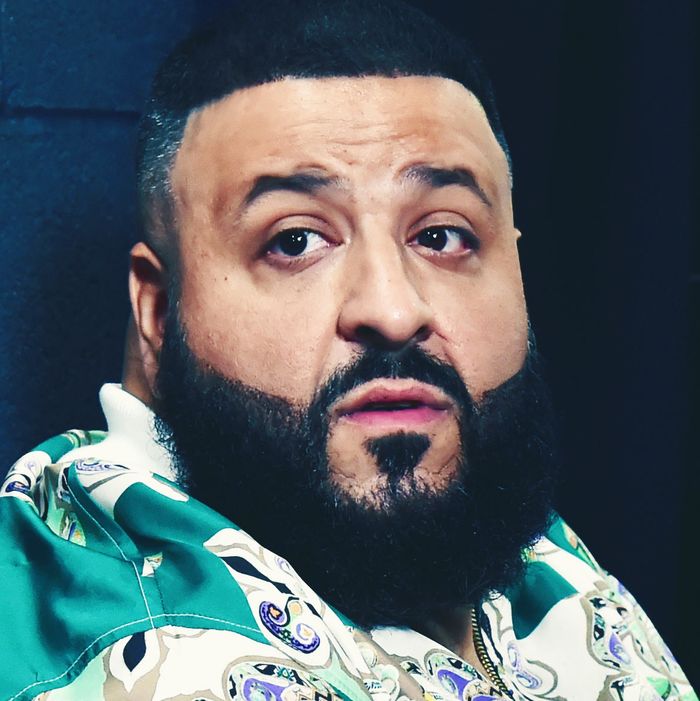 DJ Khaled.
Photo: Kevin Mazur/Getty Images
You're never going to believe it, but rapper, motivational Snapchatter, and Weight Watchers social-media ambassador DJ Khaled is not the feminist icon he may have once seemed. On Friday, clips began recirculating of an interview he gave The Breakfast Club in 2015, in which he explains that he doesn't perform oral sex on women because … he makes money, I guess?
"A woman should praise the man — the king" he says. "If you holding it down for your woman I feel like the woman should praise. And a man should praise the queen. But you know, my way of praising is called, ha-ha, 'How was dinner?', 'You like the house you living in? You like all them clothes you getting? I'm taking care of your family, I'm taking care of my family…' You know, I'm putting in the work."
"So, you're saying you don't go down?" the interviewer clarified.
"Nahhh. Never!" he answered, and then he said "I don't DO that," multiple times, before clarifying that it would not be okay if a woman refused to go down on him.
"It's different rules for men. You gotta understand, we the king. There's some things that y'all might not wanna do, but it got to get done. I just can't do what you want me to do. I just can't."
Which might explain this video of his wife looking super frustrated.
Should Khaled change his position on performing oral sex, he can always ask self-declared "generous lover" Justin Timberlake for tips.