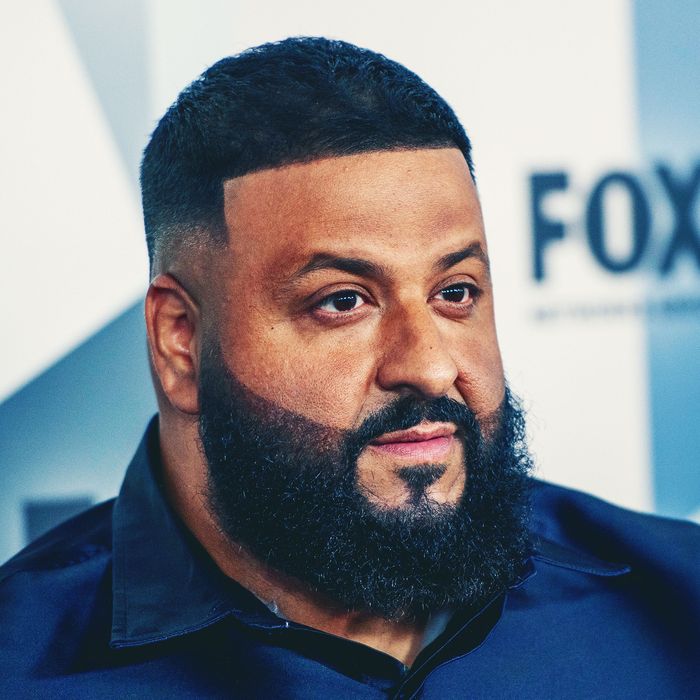 DJ "I'll stay up here" Khaled.
Photo: Roy Rochlin/Getty Images
Earlier this month, the internet collectively mourned for Nicole Tuck, after a 2015 clip of her husband, rapper and wellness expert DJ Khaled, began recirculating in which he says that he does not go down on women. And it would appear pleasuring a woman isn't the only thing DJ Khaled can't do with his mouth.
According to "Page Six," during his speech at the Paley Center for Media's gala on Tuesday night, the rapper struggled to pronounce "Macarena."
"And who can forget the No. 1 smash, uh, I hope I'm saying this right, um, Ma … Macarena," he said, reportedly pronouncing the "Mac" like "mac and cheese" which, as most people who went to a birthday party in fourth grade know, is incorrect.
He clarified, "You know what I'm saying. You know I'm an honest guy. It's prompter speak. Thanks to the video everyone was doing that … and dancing with Hillary Clinton at the 1996 Democrat National Convention."
Wow. What dries you up faster — a guy who says he refuses to go down on women, or thinking about people doing the "Macarena" at the 1996 Democratic National Convention?