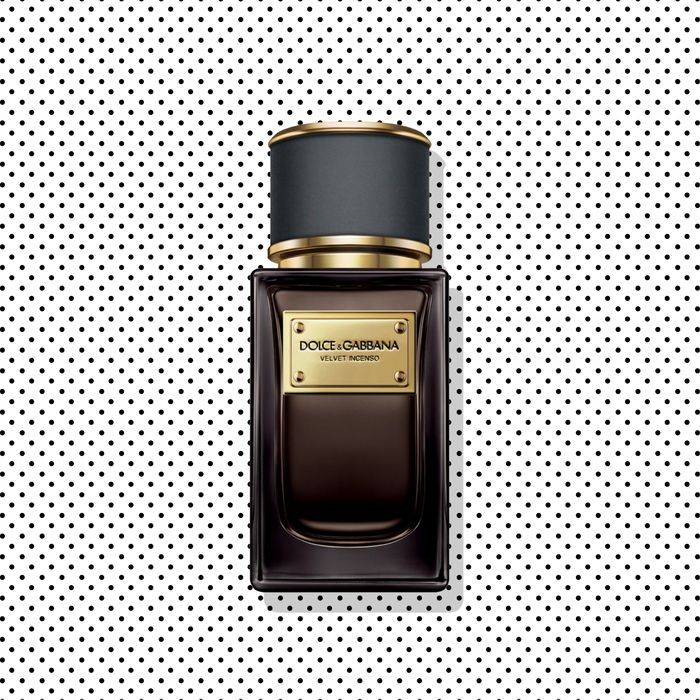 While there are several categories of scents out there, most fall in the floral, citrus, fresh, woody, or warm categories. Most women's fragrances fall in one of the first three. But if lighter scents aren't your cup of tea or you literally consider them something to sneeze at, consider the latest from Dolce & Gabbana.
Just judging by the bottle, Velvet Incenso is a far cry from Dolce & Gabbana's most popular light and floral scents, Light Blue and Dolce. It comes in a deep amber, nearly black bottle with bold gold accents. The scent is part of the label's Velvet collection, which includes 18 other luxury fragrances. The brand describes the perfume as unisex, but some think that it does skew toward the more masculine end of the fragrance spectrum.
Inspired by Sicily's history, perfumers Cécile Matton and Julie Massé fashioned the ancient ingredient incense into a fragrance. Velvet Incenso smells like a rich cloak of smoky, burning incense with notes of balsamic. Citrus and black pepper add a kick that feels lighter in comparison, but when the fragrance dries completely, it also smells like patchouli and amber wood. If you don't want anything sunny, sweet, or juicy-smelling, this perfume is for you.
If you buy something through our links, New York may earn an affiliate commission.