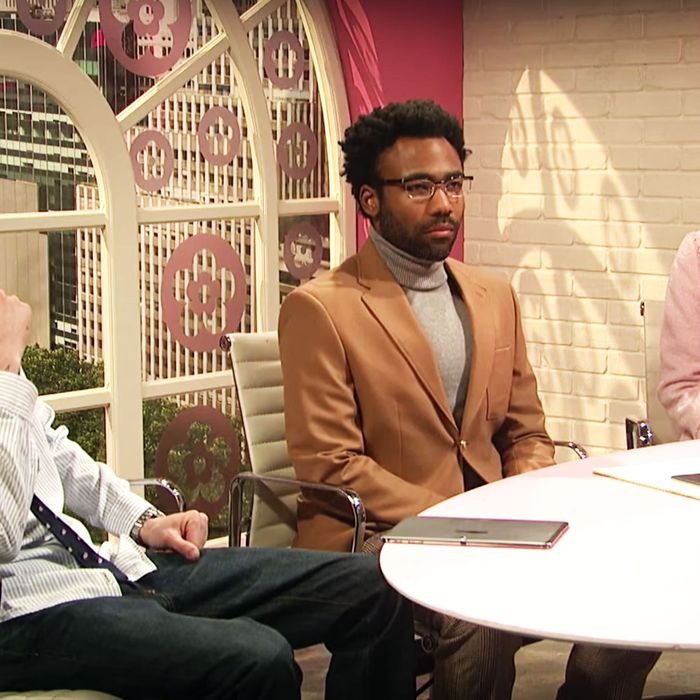 In the mind of Saturday Night Live host and existentialist Mattel intern Donald Glover, Barbie has seen some shit.
Alongside fellow interns Pete Davidson and Heidi Gardner, Glover is tasked with pitching captions for Barbie's Instagram to Mattel execs Kenan Thompson and Cecily Strong, who find all three interns to be inconceivably bad. While Gardner and Davisdon throw out short, uncreative captions, Glover's pitches are dark and lengthy (and hilarious): They involve Barbie witnessing a girl get hit by a car, the doll's struggle with depression, and her eventual decision to … commit suicide?
It's safe to assume that none of these interns have a future at Mattel.