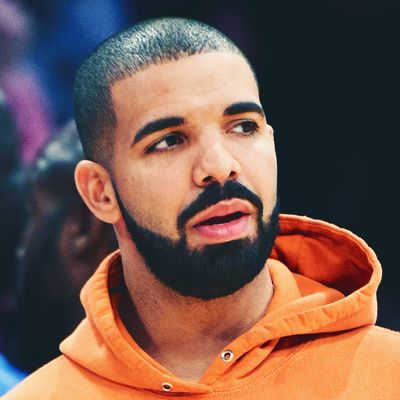 Drake.
Photo: Noel Vasquez/GC Images
Of the many barbs lobbed at Drake on Pusha-T's "The Story of Adidon," the most indicting was the charge that Drake had begotten a secret love child with Sophie Brussaux, a former adult-film star.
Today, sources told TMZ that Drake has been financially supporting the baby boy. Per TMZ, Drake has supported Sophie and "Adonis" since the late stages of her pregnancy, though he still plans to pursue a paternity test:
Sources close to Drake tell us the rapper's been cutting checks to ensure Sophie Brussaux — the woman Pusha-T claims Drake has a secret son with — lives comfortably. We're told Drake's been supporting Sophie since she gave birth, and just before that as well.
Not much is known about Brussaux. She had a previous career as an adult star and allegedly met Drake sometime last year, while they were both in Amsterdam. Since the news of the baby broke, Brussaux has made her Instagram private. According to TMZ, Drake was planning to go public with his newfound fatherhood on his next album, Scorpion.
Hopefully, the details of Adonis's time, date, and location of birth are leaked soon. We can't do a full birth chart until then.