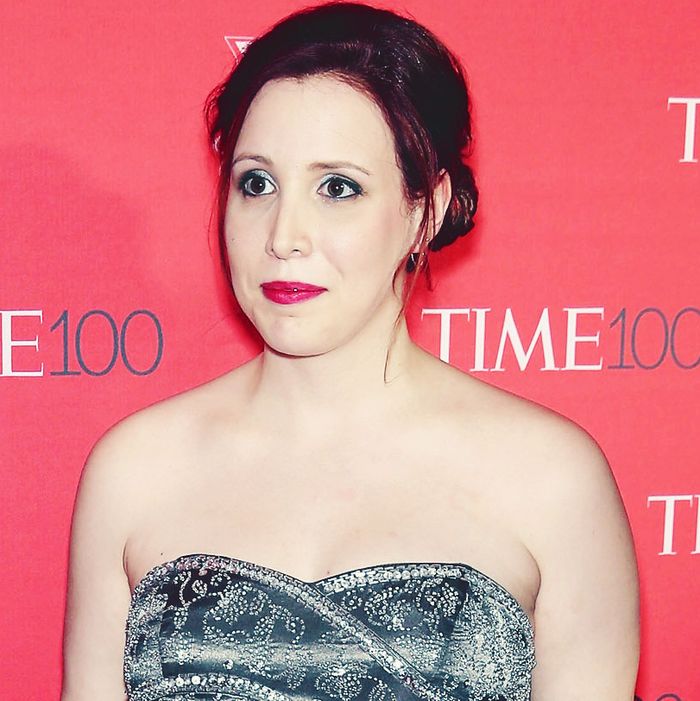 Dylan Farrow.
Photo: Neilson Barnard/Getty Images
On Wednesday, Moses Farrow — the adoptive son of Mia Farrow and Woody Allen — posted a personal essay on his blog. In the post, Moses defended Allen against the long-standing sexual-abuse allegations from his sister Dylan Farrow, and also accused his mother of physical and emotional abuse. Dylan later responded to her brother's claims in a statement shared to Twitter, calling Moses "a troubled person."
In his post, Moses attempted to contradict Dylan's allegations of abuse against Allen, citing supposed inconsistencies (that a friend's nanny allegedly saw Allen's head in Dylan's lap in the TV room, not the attic, for example). He also concluded that the allegations were a product of brainwashing from his mother. Moses also asked why his father's critics are so sure of his guilt, given the numerous accusations against other powerful men in Hollywood.
Later that day, Dylan slammed her brother's defense of Allen as the latest step in a continued effort to discredit her allegations. "As I said when he last made these claims, this is an attempt to deflect from a credible allegation made by an adult woman, by trying to impugn my mother who has only ever been supportive of me and my siblings," she wrote in her statement.
Dylan also cited her brother's long-standing support of her allegations (as he publicly denounced Allen in 1992, before allegedly changing his story). "It's easily disproven, contradicts years of his own statements, is beyond hurtful to me personally, and is part of a larger effort to discredit and distract from my assault," she continued. "My brother is a troubled person. I'm so sorry he's doing this."