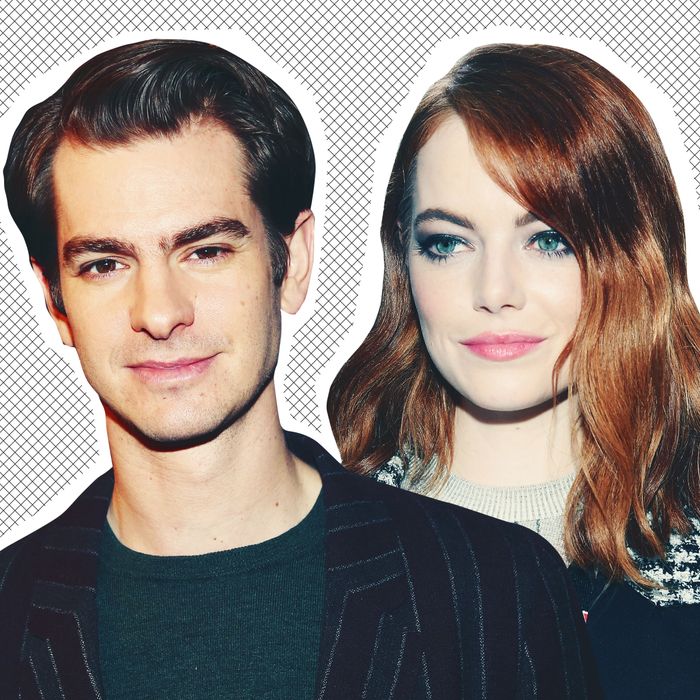 Are Emma Stone and Andrew Garfield back together? "Page Six" reported that the two were spotted "looking very much like a couple" at Dell'anima in the West Village last week. Garfield and Stone dated on and off for three years before officially breaking up in 2015, but at dinner, "they were talking and sitting very close," a source told "Page Six." "They were laughing and smiling. They both seemed happy."
Laughing and smiling: That sounds like romance to me. In a People report about the same reunion dinner, a source said Stone and Garfield "never stopped caring about each other," and that "even when they split, Emma and Andrew had great love and respect for each other."
The two have both been working in New York — Stone has been filming the Netflix series Maniac, and Garfield is starring in Angels in America on Broadway — so it would be easy to spend time together. But let's recap Stone's last few months of dating, to see if a reunion is even possible. Most recently, she was seeing SNL segment producer Dave McCary, though they haven't been photographed together since February. And earlier this month, she was spotted hanging out with Justin Theroux a lot. (The two reportedly left Rihanna's Met Gala after-party together.) If Stone and Garfield are back together, she cut McCary and Theroux out pretty quickly.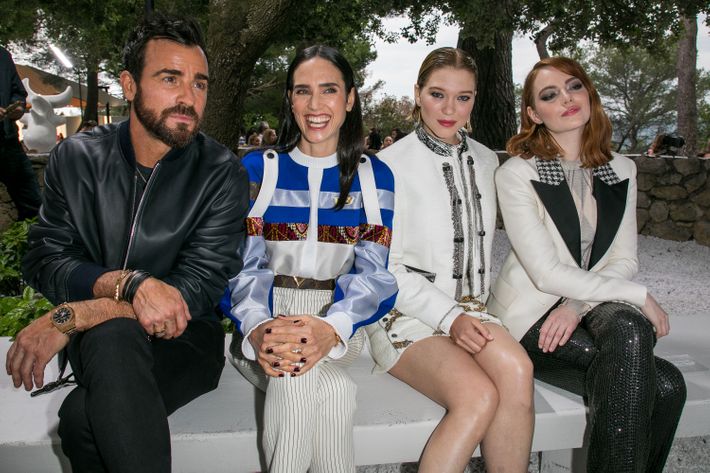 Theroux, however, seems just fine. He was photographed yesterday on a yacht in the south of France hanging out with 28-year-old model and actress Laura Harrier. (Is that edgy?) Both were in town for the Louis Vuitton cruise show. And so was Stone! All three were photographed together in the front row, though Stone made sure to stand far away from Theroux. She told a WWD reporter that Theroux, who also worked on Maniac, is "like my brother."
I say there is a 50 percent chance Stone is back together with Garfield, a 50 percent chance she's protesting too much about Theroux, and a 0 percent chance McCary is involved in any of this.
Ben Affleck, at least, has hung on to his significant other from SNL: producer Lindsay Shookus. The two have "officially" been dating for a year. (Through the tabloids, we know that they may have unofficially started up in 2013, when they were both still married.) To celebrate their anniversary this weekend, they treated themselves to — what else — iced coffees. Paparazzi caught the two sipping from big Dunkin' Donuts cups outside Affleck's new $19 million home in Pacific Palisades. TMZ reported that Shookus is not moving in "yet."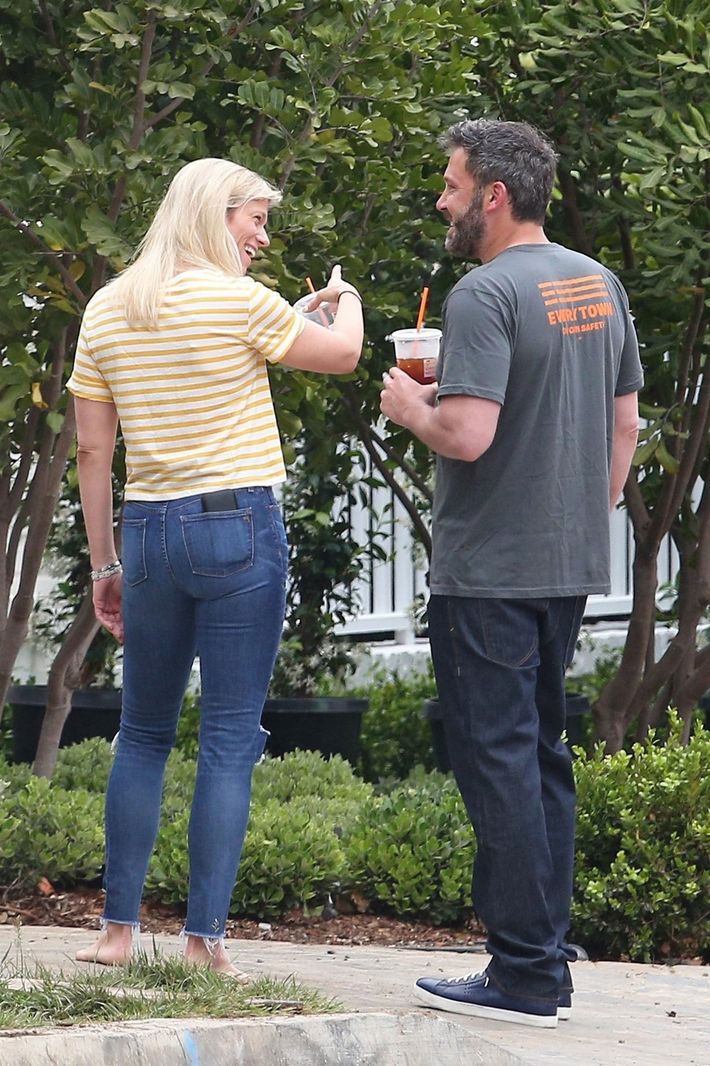 Later in the day on Monday, Affleck ran into Cut favorite and former Hills star Spencer Pratt. Pratt got him to smile!
Celebrity dad Bradley Cooper was also out and about during the holiday weekend. Here he is high-fiving his 1-year-old daughter Lea de Seine at a park near the West Village.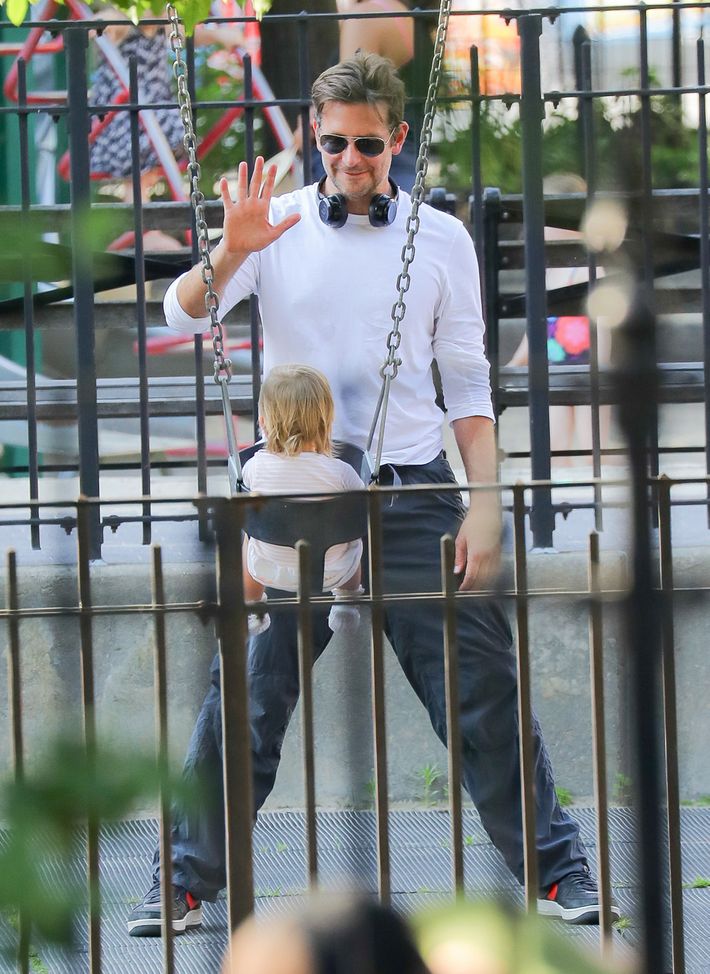 A source told "Page Six" that Cooper's father-daughter outing was "super cute." I have to agree.
One small blessing from this week:
"'Vanderpump Rules' star Scheana Marie got her new butt by cutting out beer."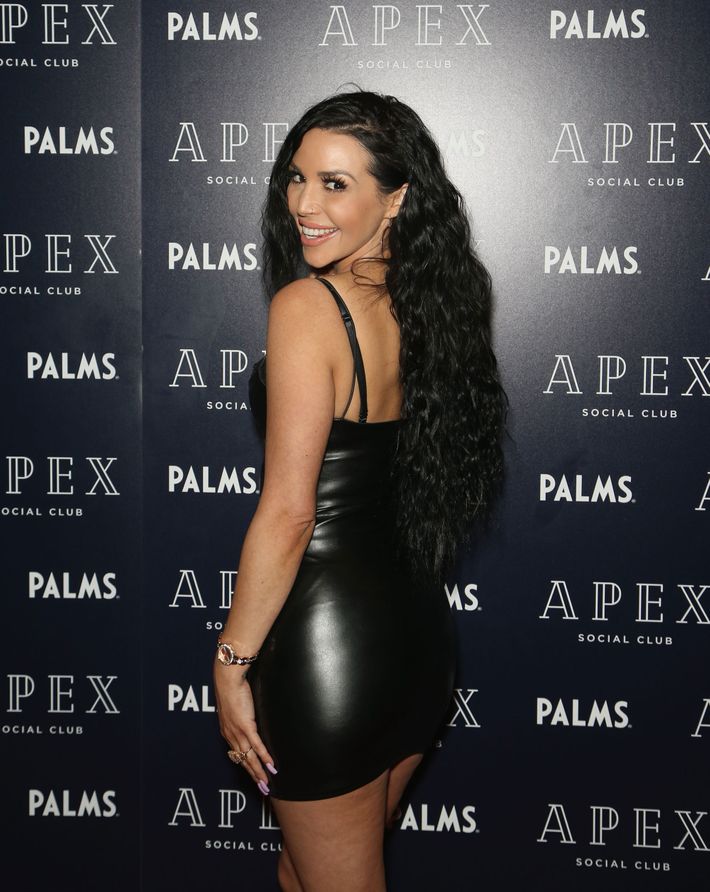 Finally, I'll leave you with this photo of Hugh Grant's newly acquired wedding ring. The 57-year-old married Swedish TV producer Anna Eberstein this past weekend in a civil ceremony in London. Eberstein is the mother of three of his young children; he has two more with his ex-girlfriend Tinglan Hong. (For further information about Grant's busy domestic life, see here.) Congrats to the happy couple, and to Grant, in particular, on his new jewelry.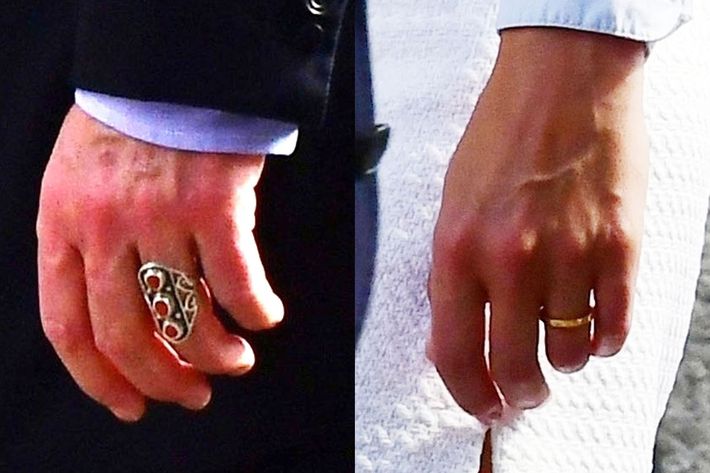 Thanks so much for gossiping this week. If you'd like to get this column in your inbox every week, subscribe in the box up top, and don't forget to email me at allie.jones@nymag.com, send me a message on Twitter, or contact me on Signal, if you'd like to chat.