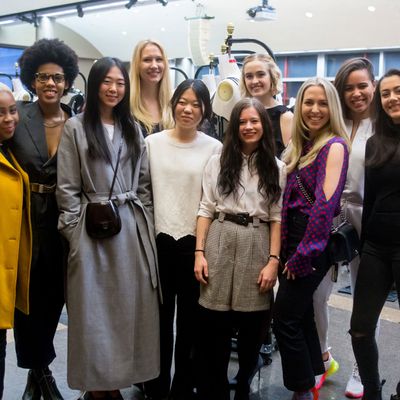 FIT "critics pick" students.
Photo: Lorenzo Ciniglio
In April, I was invited to be one of the judges for the Fashion Institute of Technology's annual "Future of Fashion" show. I had no idea how hard the process was going to be.
When I arrived, I was immediately confronted with 200-plus garments — all styled on mannequins — which had already been narrowed from an even bigger student pool. My task was to choose which looks would walk the runway show on Thursday, May 3 — as many, or as few, as I saw fit.
It was a huge responsibility made even more daunting by the fact that each and every one of these students so clearly put their hearts and souls into the pieces on display. How was I going to choose? I was surprised at my own inability to narrow-down even one childrenswear look. (I chose all of them!) I didn't expect to be floored by the intricacies of intimate apparel designers, either. Oh, and then there was elaborate knitwear, futuristic sportswear, over-the-top special-occasion dresses — and so much more great work.
Luckily for me and the rest of the judges, ten "critics picks" were chosen by professional designers, including Bibhu Mohapatra, Yigal Azrouël, and Zac Posen, before the show on Thursday. The list includes ten of my own favorites. Meet them all below.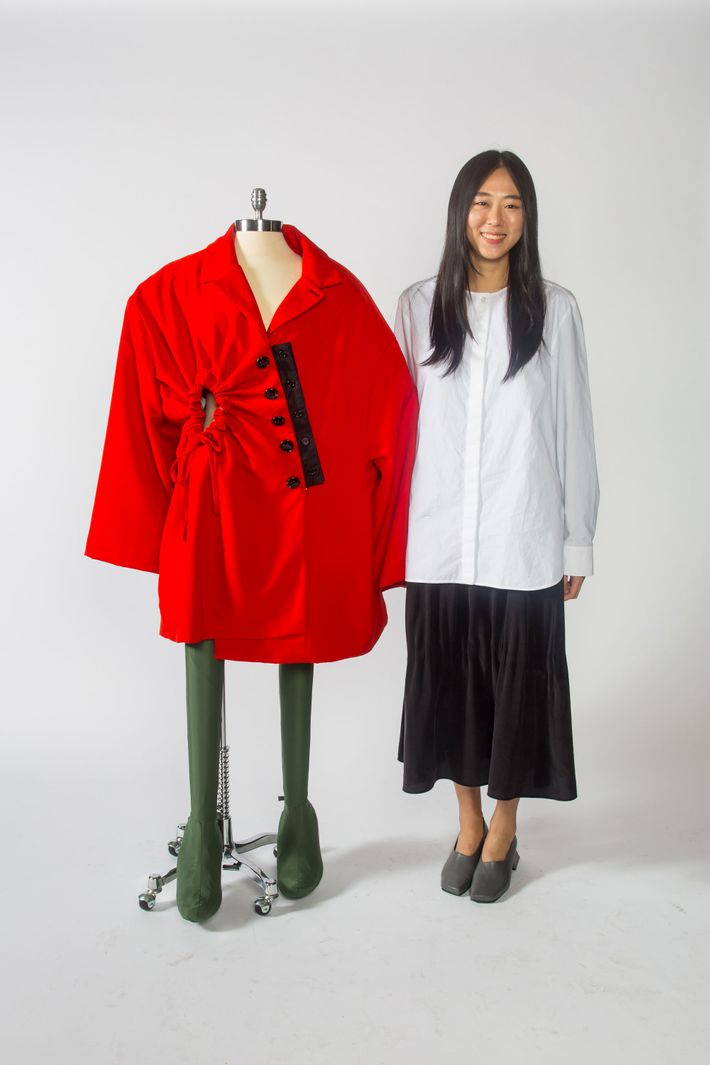 Elaine Back (Sportswear)
Brand: Kyungyeon Back
Age: 22
From: Born and raised in South Korea, but graduated high school in Springfield, Ohio.
In five years, what's your brand going to be known for?
For being chic but fun, with spooky vibes. I really like to be inspired by scary movies or creepy crime incidents.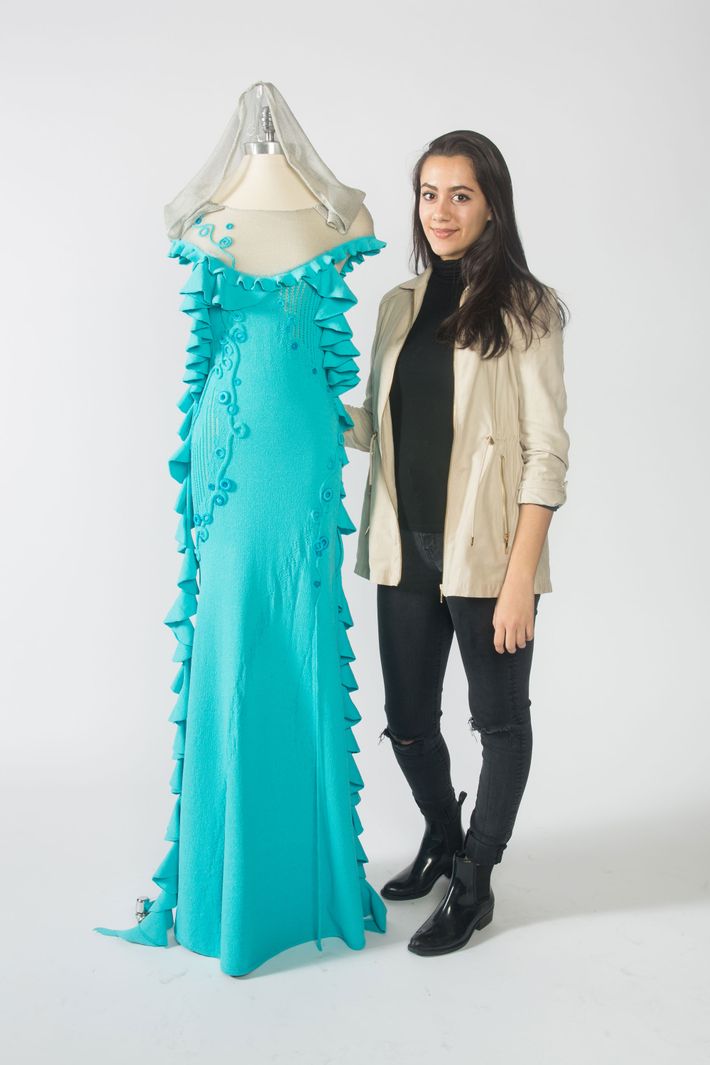 Paola Lizano Umana (Knitwear)
Age: 24
From: Costa Rica
In five years, what's your brand going to be known for?
My career goal is to build a knitwear company whose purpose is to make a change. More than a brand, I want to create an interdisciplinary community where I will be able to work not only with designers, but also with scientists, psychologists, photographers, and any driven person who is passionate about bringing good to this world through fashion.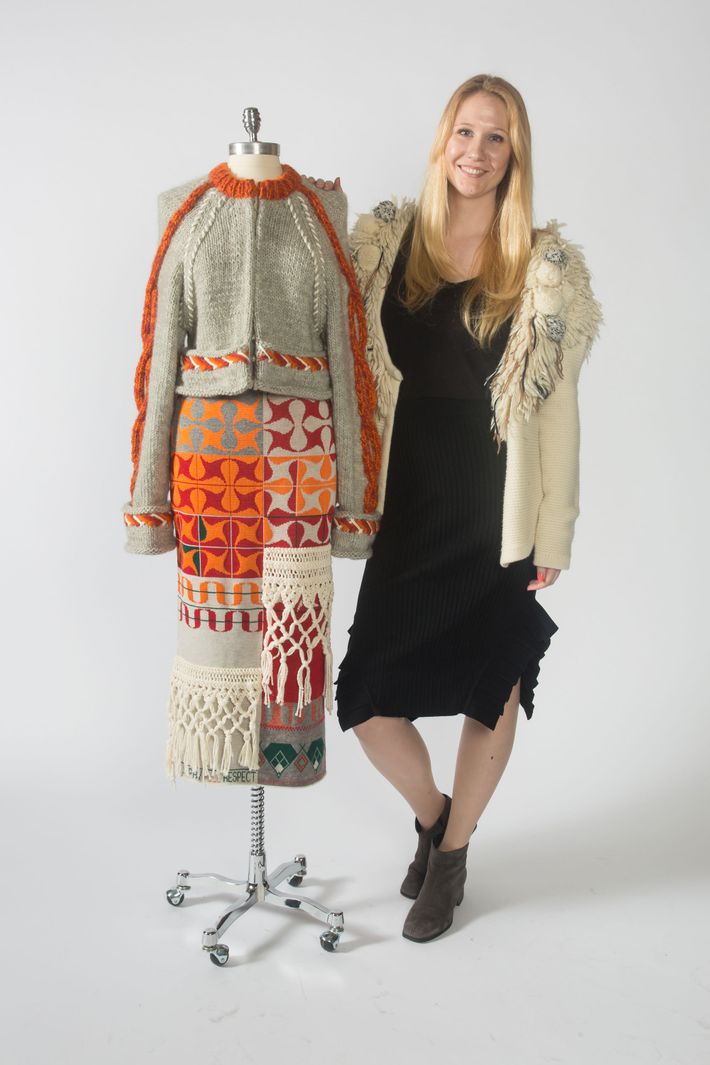 Charlotte Sasko (Knitwear)
Age: 27
From: Stockholm, Sweden
Hypothetical best-seller:
A statement pant. With most of my collections, the pants generate the most positive responses from people. There is just so much you can do with a pair of pants.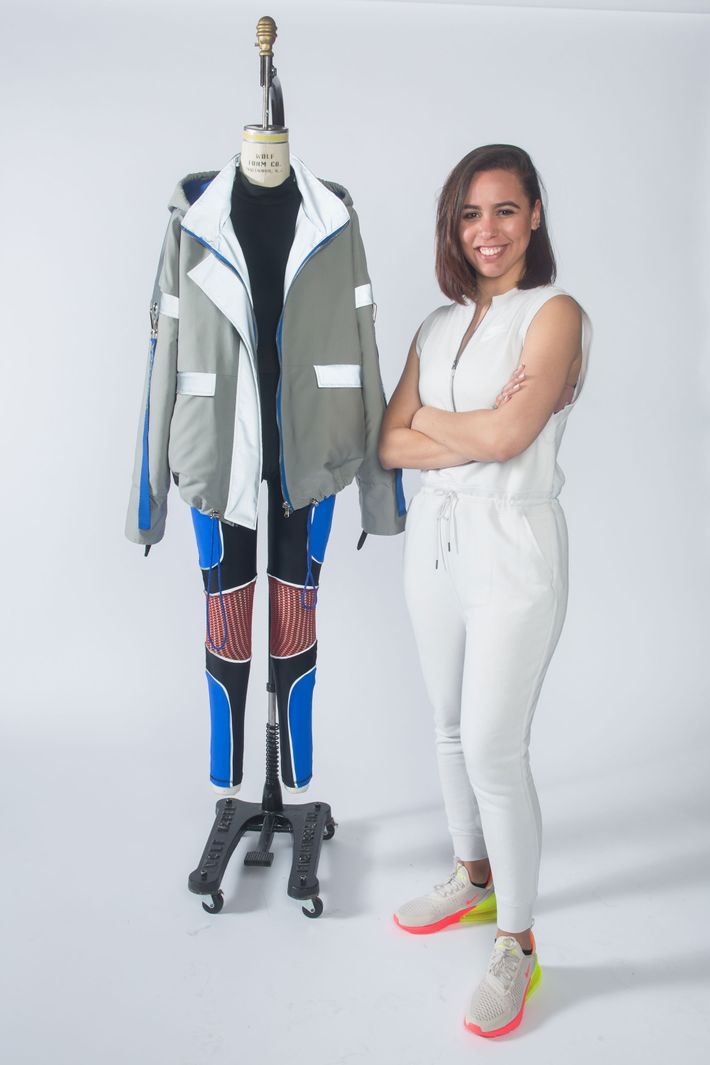 Michelle Ortega (Sportswear)
Brand: X ORTEGA
Age: 25
From: La Vega, Dominican Republic
Hypothetical best-seller:
A classic water-repellent nylon jacket, paired with a graphic tee collab with a local street artist.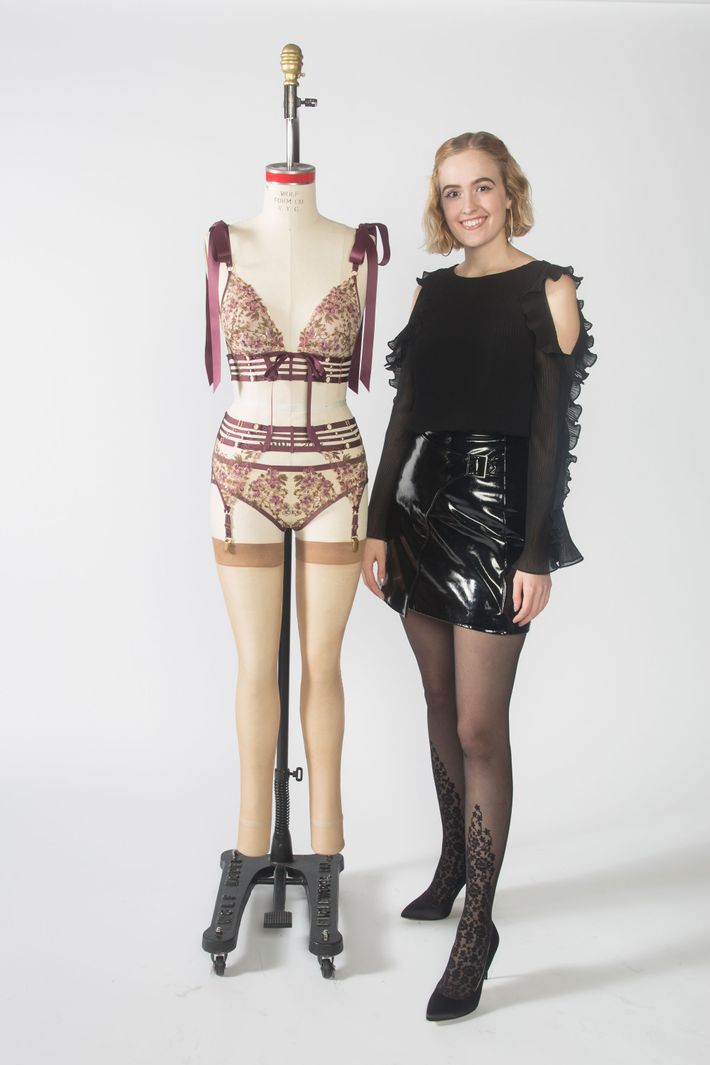 Kaitlin Barton (Intimate Apparel)
Brand: Nash Intimates
Age: 22
From: Valparaiso, IN
Hypothetical best-seller:
If I opened a boutique today, I have no doubt that my best-seller would be a soft cup bralette with layered strapping and lots of gold hardware. Something simple and pretty, but with lots of added details.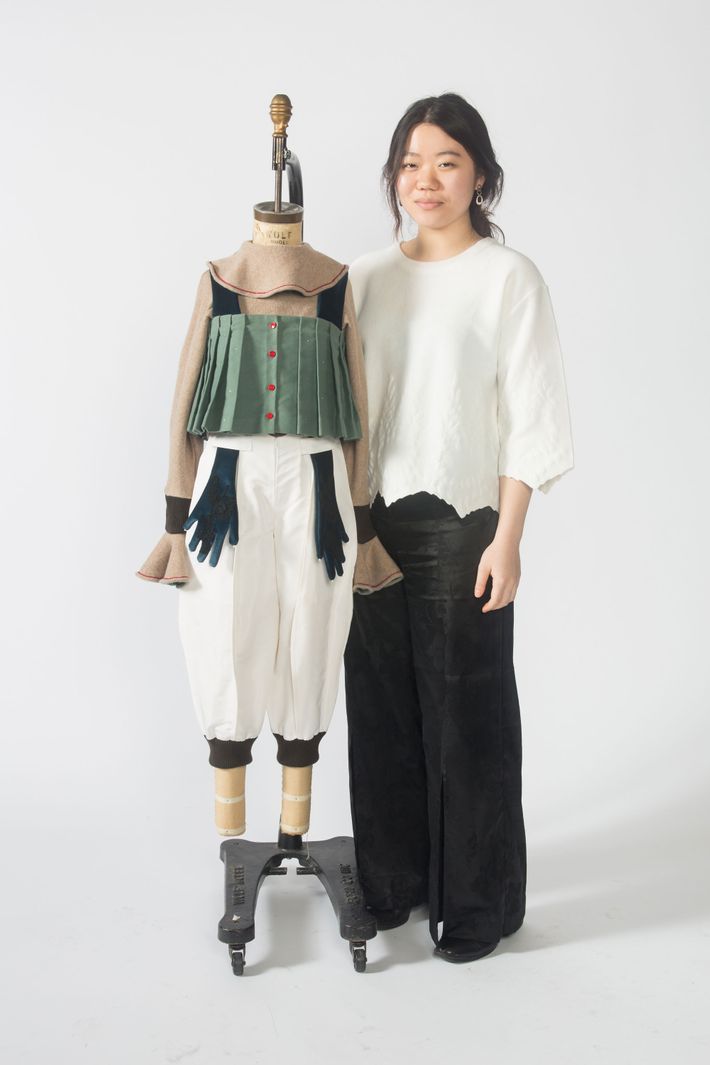 Michelle Suebin Yoon (Childrenswear)
Brand: i'MuniquE
Age: 21
From: New York
In five years, what's your brand going to be known for?
Clothing shouldn't be worn to be thrown out; it should should be worn to be embraced as a part of who one is. My goal is to encourage creativity, individuality, positivity, and freedom for the future generation.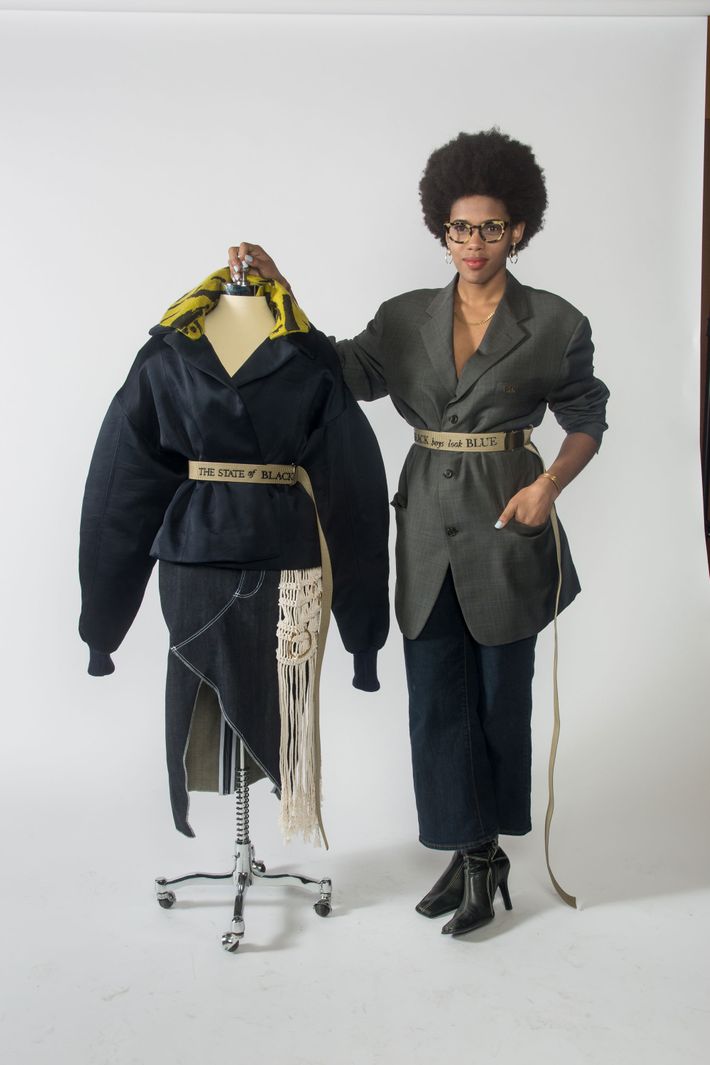 Liana Jaime- López (Sportswear)
Brand: Liana Victoria
Age: 21
From: Dominican Republic
In five years, what's your brand going to be known for?
Social reform informed by cultural iconography and critical scholarship.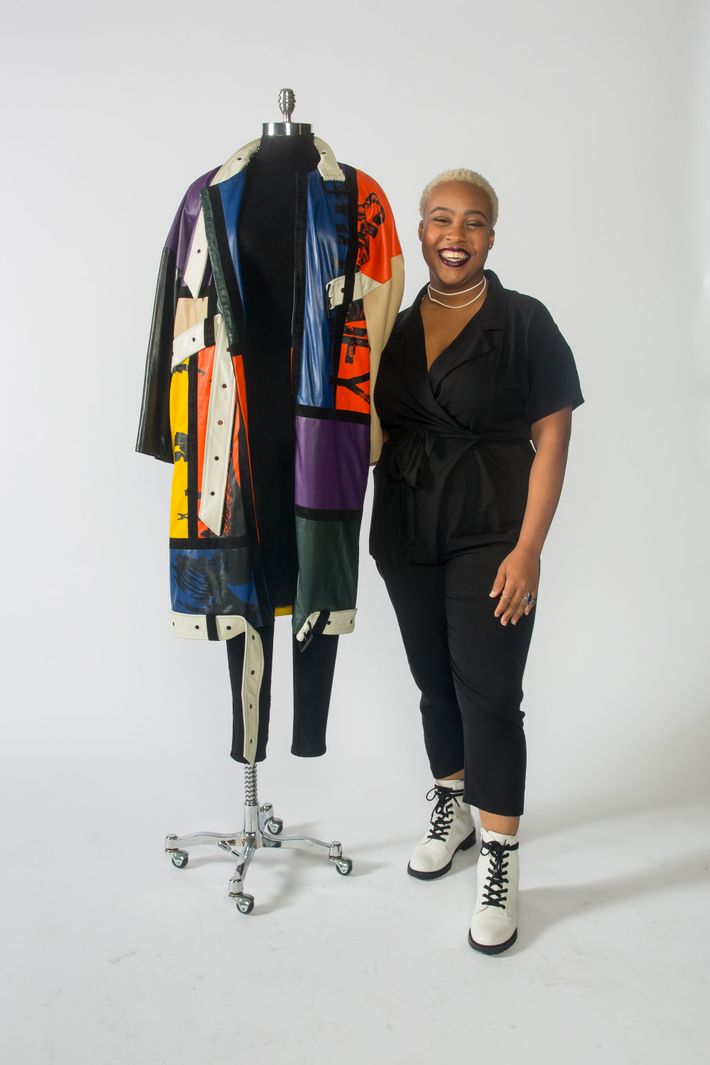 Stacy M. Isaacs (Sportswear)
Brand: Esemeye
Age: 22
From: New York
Hypothetical best-seller:
My custom outerwear pieces.
In five years, what's your brand going to be known for?
Clothing that educates and makes impactful statements about our culture and other issues that affect us all each day. There will always be a surprising turn of events from collection to collection. I design for many different women from all walks of life and for almost every occasion.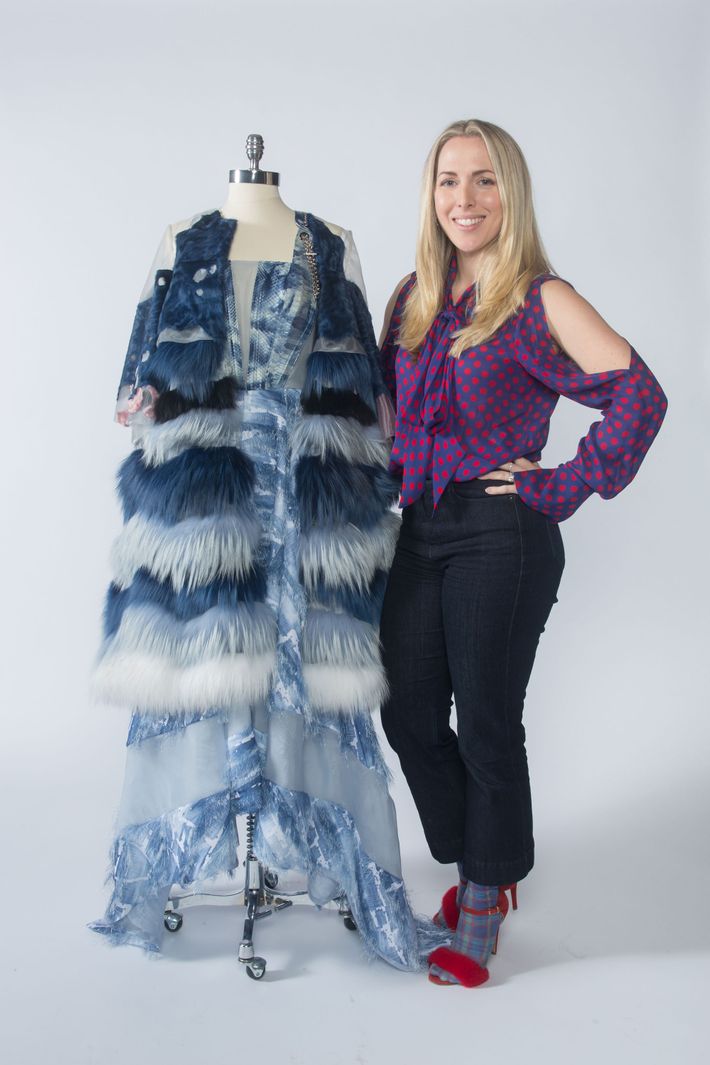 Laurin Cabralissa (Special Occasion)
Age: 35
From: Westport, MA
In five years, what's your brand going to be known for?
I love fur, leather, and exotics, and don't feel the need to go along with things just because they are trendy. Textile design will also play an important part of my brand and I want to achieve a handmade effect.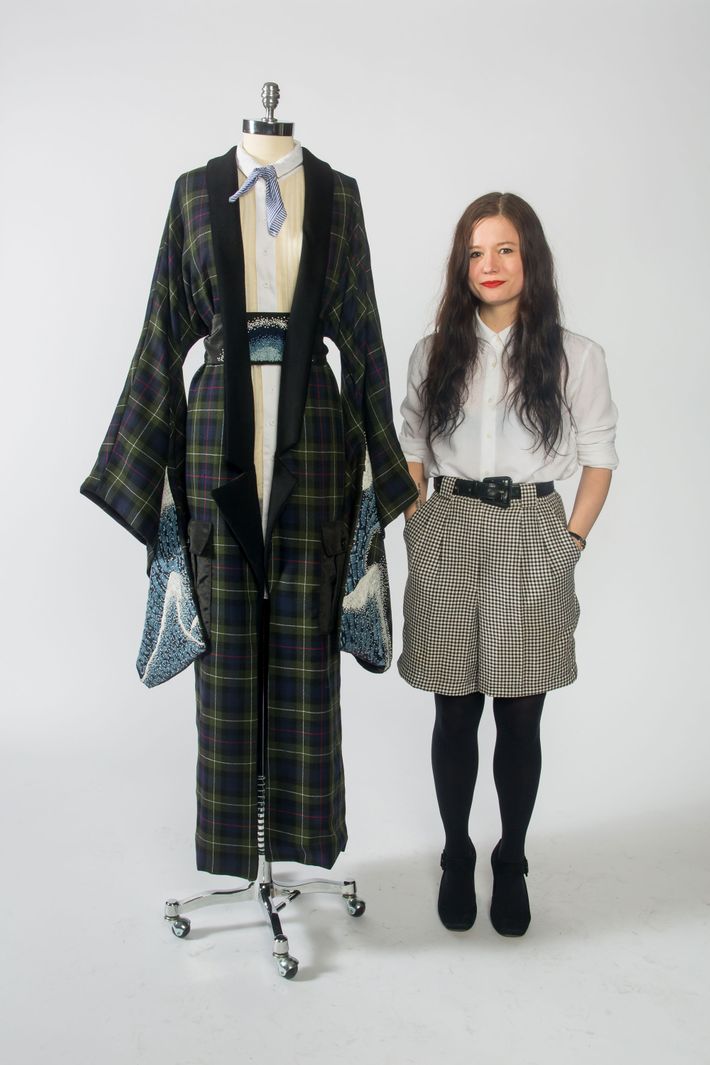 Lauren Barkley (Sportswear)
Brand: Barkley Lauren
Age: 30
From: Atlanta, GA
Your hypothetical best-seller:
Wool suiting for women. I love the structure and balance that comes in suiting, but I relish playing with how to make a classic look more modern and more gender-neutral.
In five years, what's your brand going to be known for?
I believe my brand will continue to play with what the world sees as masculine and feminine dress. I enjoy pushing the ways in which we look at gender through fashion and design.