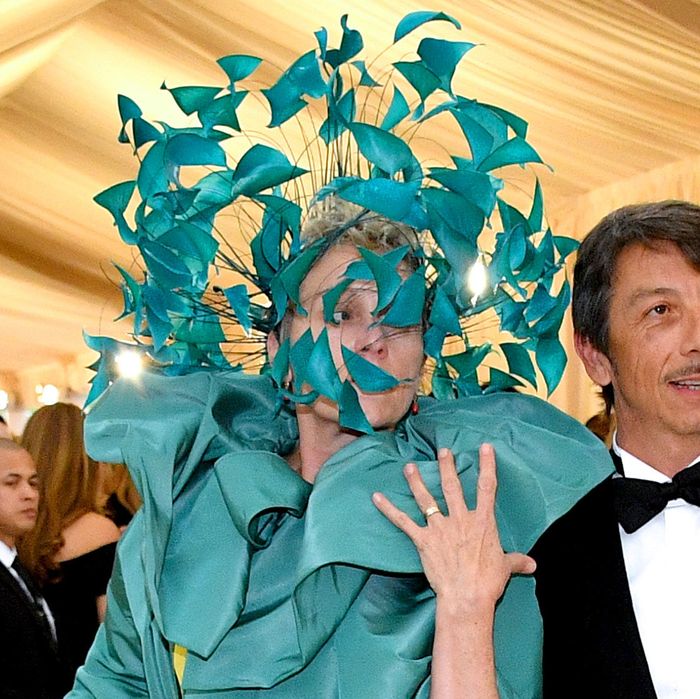 Photo: Dia Dipasupil/WireImage
The Met Gala is arguably one of the most self-promotional nights in Hollywood. It's all "Get Ready With Me" posts and "Hey, I'm Smoking in the Bathroom With Famous People" snaps and "Look, My Train Is Bigger Than Yours" red-carpet shots. But one celebrity went with a statement so big, so huge, it obscured her identity all together. Who is she?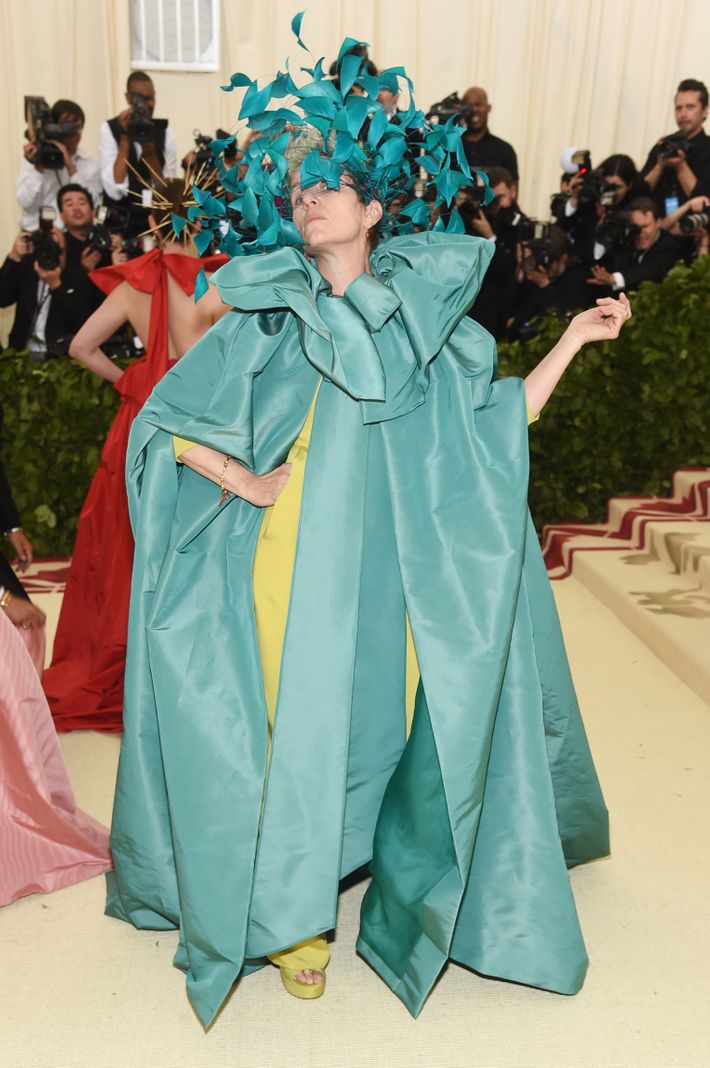 If you couldn't tell, it's Frances McDormand in Valentino couture. She arrived with designer Pierpaolo Piccioli and Anne Hathaway. Hathaway chose a demure halo and red cape dress. But McDormand, looking like a beautiful blue-and-green solar-system, stole the show next to Hathaway and Piccioli.
It's not as overtly on-theme as, say, Rihanna's pope hat. But perhaps it's a nod to the Ptolemaic system and pre-Copernicus times when the Catholic Church was at a zenith. Or maybe, it's just an excuse to wear one of the most creative outfits Piccioli has ever created. It doesn't really matter when you look that fabulous.