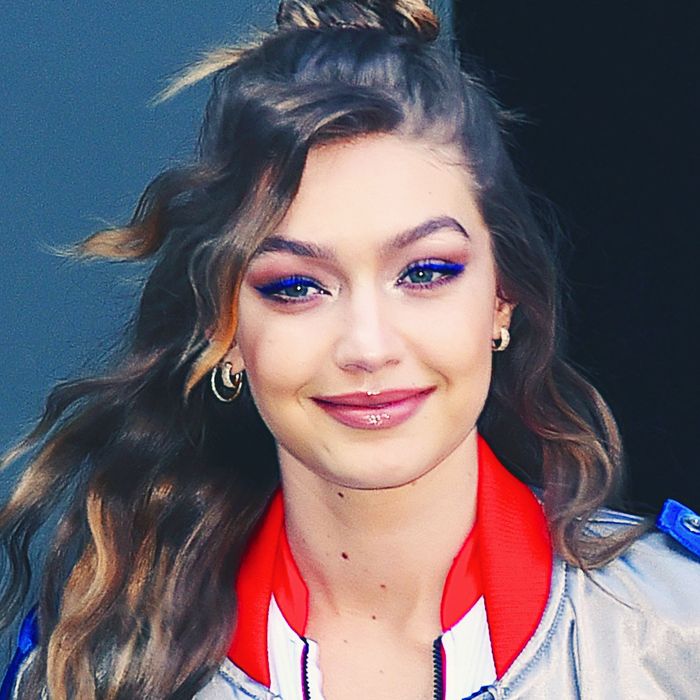 Gigi Hadid.
Photo: Robert Kamau/GC Images
When Gigi Hadid revealed her Vogue Italia cover on Instagram yesterday, she clearly wasn't anticipating the scathing comments that would quickly populate underneath it. The Palestinian-American model, who is excessively bronzed in Steven Klein's cover shot, was accused of wearing blackface.
Comments ranged from, "Looks nothing like her," to "Wtf is this mess," and on Thursday afternoon, Hadid took to Instagram stories to respond to the controversy.
The apology, in full, is below.
"This is a photo of me returning home from shooting my Italian Vogue cover on April 3rd … you can see the level I had been bronzed to on set that day. Please understand that my control of a shoot 1. is non existent in terms of creative direction 2. ends completely when I leave set, and anything done to a photo in post is out of my control fully. The bronzing and photoshop is a style that S.Klein has done for many years and I believe was what was expected from the shoot (to show me in a different way creatively), BUT, although I understand what Vogue Italia's intentions were, it was not executed correctly, and the concerns that have been brought up are valid. I want to address this for those who were offended by the editing/retouching/coloring of the cover. Please know that things would have been different if my control of the situation was different. Regardless, I want to apologize because my intention is never to diminish those concerns or take opportunities away from anyone else, and I hope this can be an example to other magazines and teams in the future. There are real issues regarding representation in fashion — it's our responsibility to acknowledge those issues and communicate them to work towards a more diverse industry."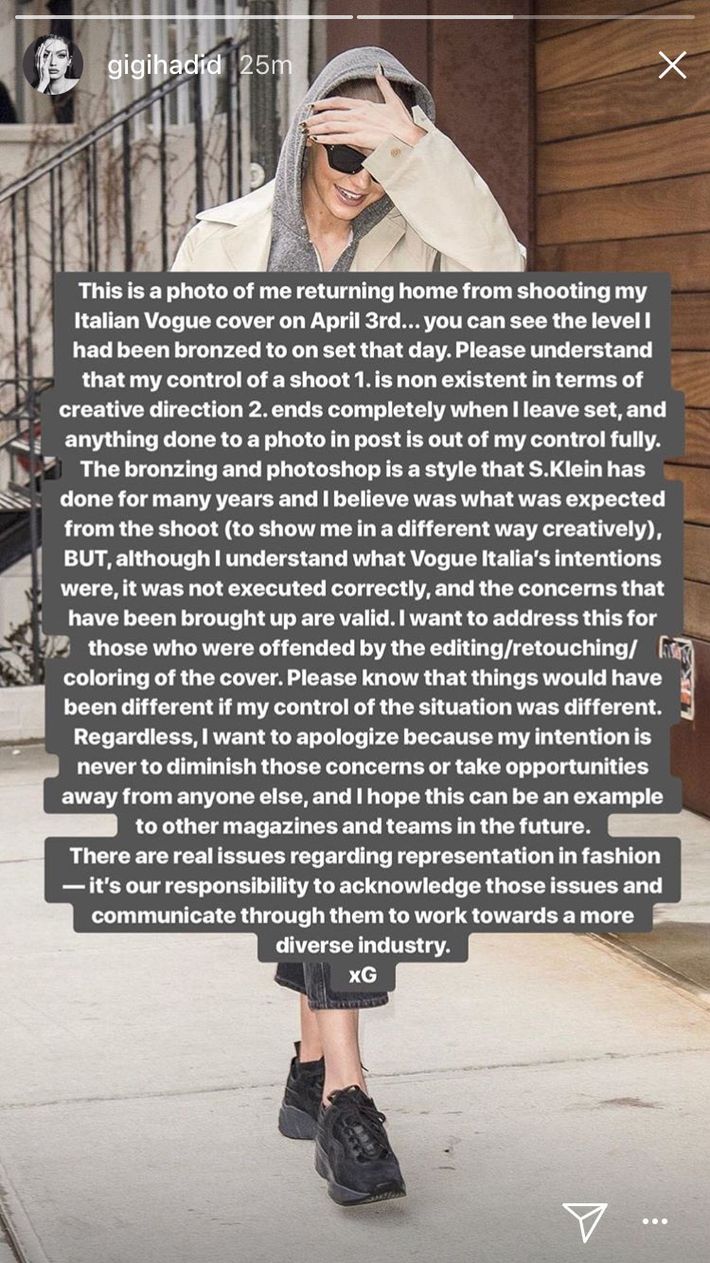 While she apparently didn't learn from the controversy surrounding her 2015 Vogue Italia cover, on which she wore pastel-colored Afros, hopefully this cover's negative reactions stick with her a little longer.
Update: Pattie Wilson, Vogue Italia's editor-at-large, responded to the recent cover backlash on her personal instagram, saying, "It's a summer issue. It's a swimwear story. Gigi was meant to look bronze, tan, and gorgeous. Nothing more than that."
She continued: "Throughout my career, I've championed models of all ethnicities and have always fought for diversity in this industry."