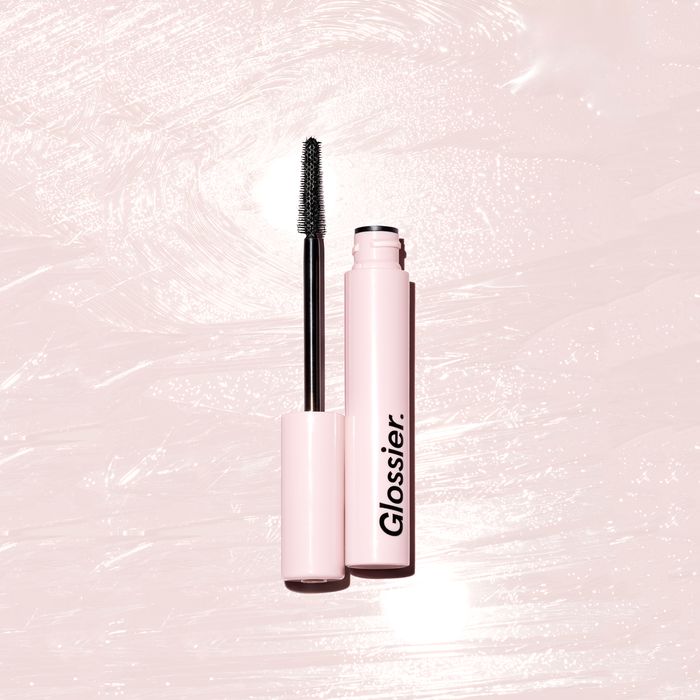 Photo: Courtesy of Glossier
Everyone knows that good lashes are important (we devoted a whole week to them). After 18 months, 248 tries, and one trip to Tokyo, Glossier is releasing the brand's first mascara, Lash Slick.
The brand calls Lash Slick the "perfect, everyday mascara." It's meant to lift, lengthen, and curl lashes "subtly" — a word you pretty much never associate with most mascaras. It's also a little different — it's a tubular mascara, a formula popular in Asia. Each application coats tiny one- and two-millimeter-long fibers onto lashes, enveloping them in small, non-smudgy tubes that are excellent at holding lash curl. With this Japanese fiber technology, the brand claims your lashes won't look spidery or clumpy, but will become a natural-ish length they're calling a "baby extension."
Lash Slick's formula also contains polymers, which add a healthy shine rather than a matte finish. Vegan biotin allegedly conditions, making lashes softer and shinier over time. If you want more of a natural look to your mascara that doesn't scream "200 percent volume!," this might be the mascara for you.
It's water-resistant (although not waterproof). It's also cruelty-free, paraben-free, fragrance-free, allergy-tested, dermatologist-tested, and even ophthamologist-tested. To remove it at the end of the day, all you need is a bit of warm water or the gentle Milky Jelly Cleanser.
Lash Slick is available today at Glossier.
If you buy something through our links, New York may earn an affiliate commission.