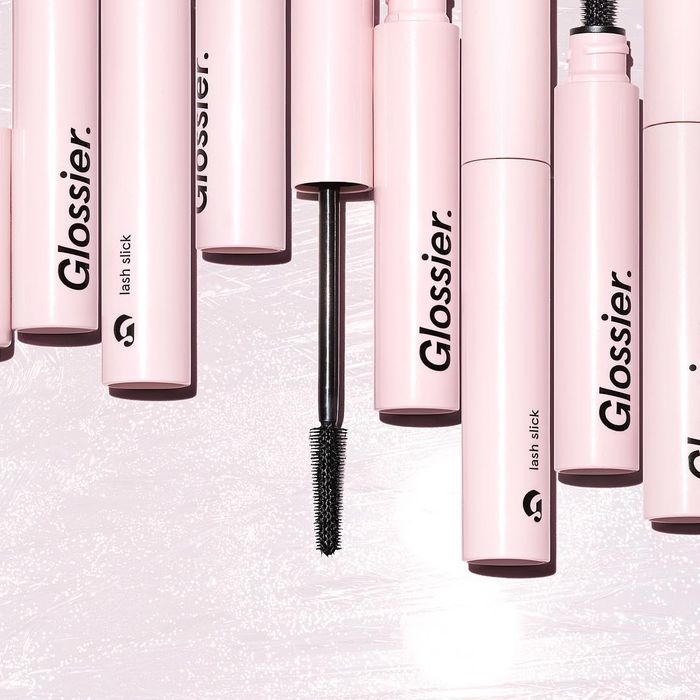 Is there anything that garners more hype and attention than a new Glossier release? The brand's first mascara release is getting a whole bunch of attention of a different kind. Glossier's Lash Slick, a fiber mascara that subtly enhances eyelashes, launched today and is causing a bit of confusion at Glossier HQ.
Before the launch, Glossier, as many beauty brands do, sent out a press release detailing the new product. In the release, it said Lash Slick was made with vegan biotin and that it was vegan. When the product launched, it was also labeled as vegan on the site. Customers noticed a discrepancy in claims though. As @JenHendrixx pointed out on Twitter, beeswax is one of the main ingredients, rendering the mascara un-vegan.
Glossier pre-emptively issued refunds and gave their money back for customers who ordered Lash Slick early yesterday morning, before the mistake was updated on the site. In one refund email, the customer service team wrote about the confusion, "We understand that if you had known [the mascara was not vegan], your preference may have been to not purchase Lash Slick. The product is on its way to you already, but we've proactively refunded you for the full cost of Lash Slick just in case. We sincerely apologize for any disappointment or inconvenience that this may have caused."
For clarity's sake, Lash Slick has vegan biotin, but is not totally vegan. If you can't abide a non-vegan mascara, not to worry — it's not fully waterproof and easily washes off with a touch of warm water.