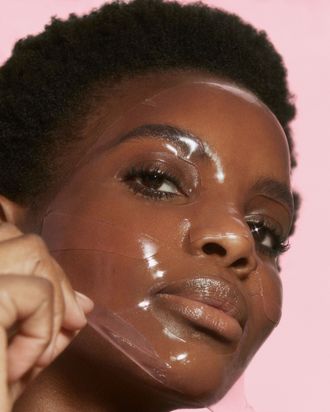 Sheet masks are pointless! (If you ask Paula Begoun). Sheet masks are a gift! (If you ask anyone who has ever used the hashtag #SheetMaskSelfie). Here's a new mask that might give you a chance to decide for yourself. Glow Recipe, the Korean beauty brand that also has an offshoot line at Target called Glow Studio, just released a sheet mask that's like its cult-favorite Watermelon Glow Sleeping Mask and Pink Juice Moisturizer.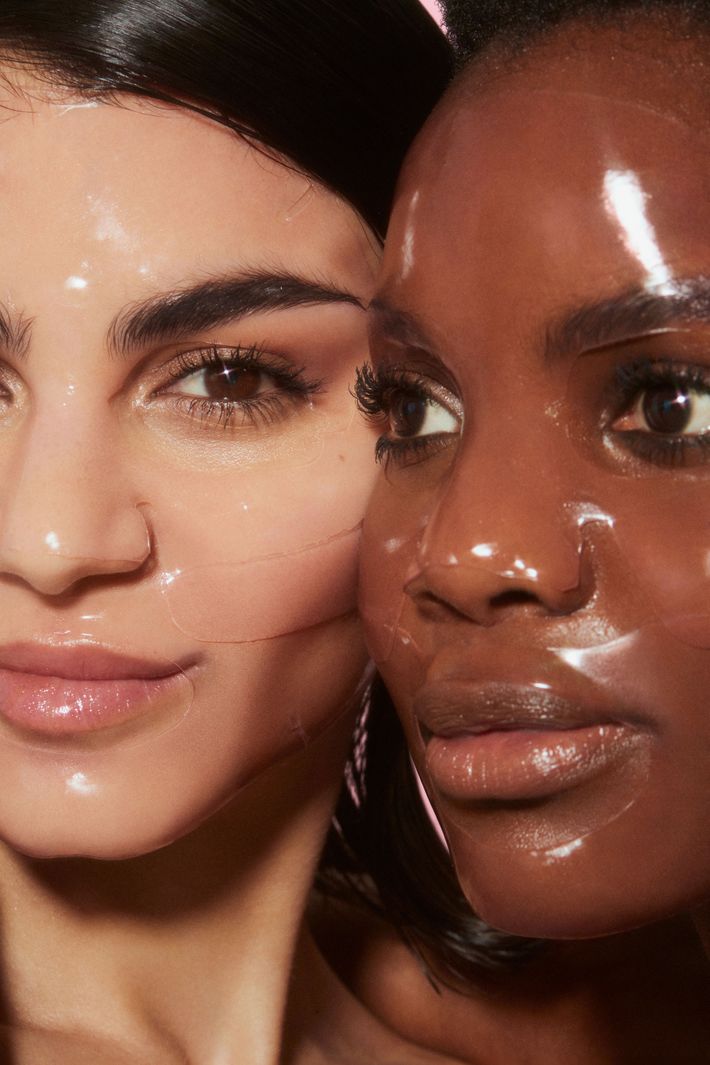 The new Watermelon Glow Jelly Sheet Mask takes the antioxidants from the fruit and mixes them with hyaluronic acid for intense hydration that allegedly doesn't let up even after 20 minutes. The mask is also coated in an ingredient called "tiger grass" (note: no tigers are harmed in the harvesting of this ingredient) which can help calm and heal irritated skin.
Unlike most face masks, this one is neither an opaque sheet nor a liquid, goopy one. Instead, it has a jelly-like texture that's made from fermented watermelon and natto gum, which purportedly allows your skin to absorb the maximum amount of product without losing any to a sheet. It also grips better to your face and won't drip.
The mask isn't out yet but you can head to Sephora's website to sign up for a reminder for when it releases on June 1 online and in stores on June 29.
If you buy something through our links, New York may earn an affiliate commission.