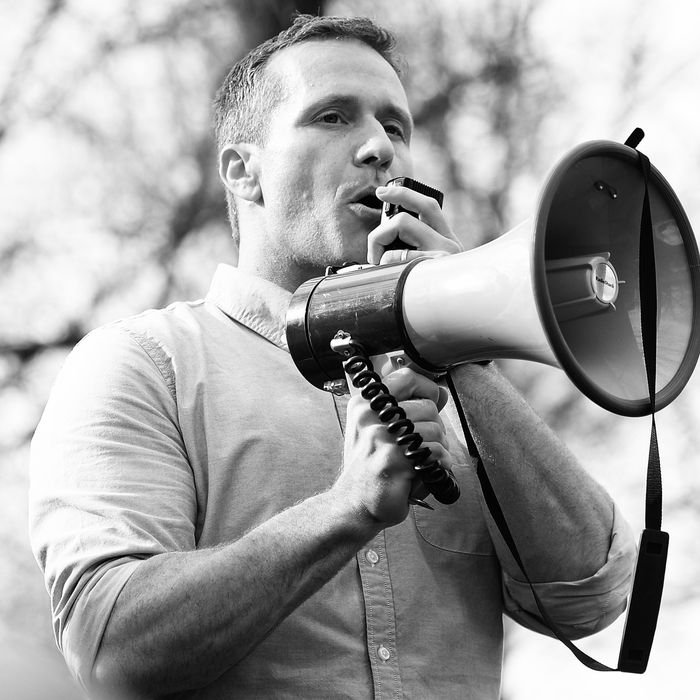 Missouri governor Eric Greitens.
Photo: Michael Thomas/Getty Images
Missouri governor Eric Greitens has had an especially scandal-filled tenure, and following disturbing allegations of sexual misconduct and campaign finance violations, he announced on Tuesday that he's finally stepping down.
For the past five months, Greitens's tenure has been defined by controversy. In January, he admitted to having an extramarital affair with a woman whom he allegedly tried to silence by threatening to release nude pictures of her if she spoke up. In a later report from the Missouri House of Special Investigative Committee on Oversight, the woman said that the relationship was not consensual, and she accused Greitens of forcing her to perform oral sex on him and kissing her without her consent. Meanwhile, Greitens was indicted on felony charges of computer tampering and invasion of privacy, the latter of which was dropped. He's also being investigated for possible campaign finance violations.
In a press conference today, Greitens said that though he's "not perfect," he is still claiming that he has "not broken any laws, nor committed any offense worthy of this treatment."
"The last few months have been incredibly difficult for me, for my family, for my team, for my friends and for many, many people," he said. "This ordeal has been designed to cause an incredible amount of strain on my family … endless personal attacks designed to cause maximum damage to family and friends."
Mike Parson, the current lieutenant governor of the state, is expected to assume the office of governor once Greitens's resignation is effective on Friday at 5 p.m.