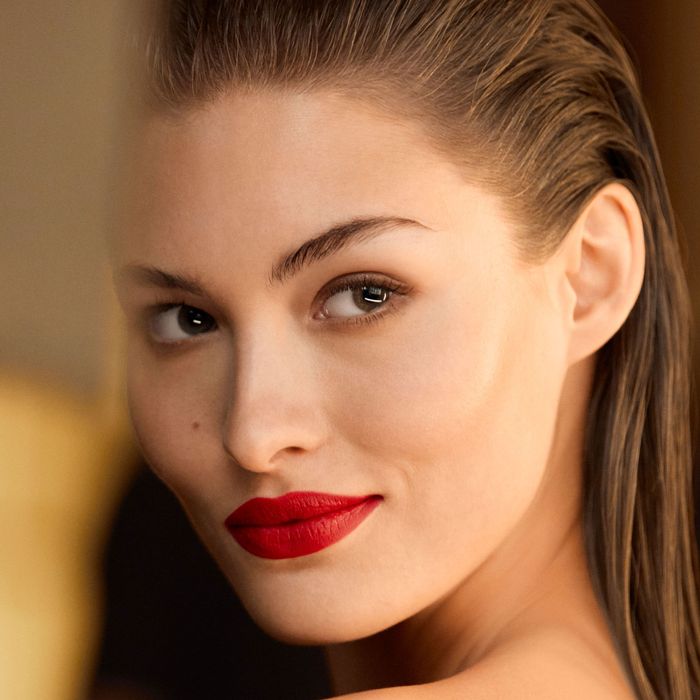 Grace Elizabeth.
Photo: Courtesy of Estee Lauder
About two years ago, a big-time makeup artist told me, "Grace Elizabeth — she's going to get a beauty contract one day." Presciently, he was right. The model with two first names is the now the newest addition to Estée Lauder's model roster.
Discovered when she was 17 after her mom submitted photos of her to a modeling agency, Elizabeth grew up in Florida. She tells the brand's blog that she has adrenaline-seeking ambitions, listing three different types of diving (skydiving, cave diving, and cliff diving) on her bucket list (also, launching her own denim line).
"We are thrilled to introduce Grace to the Estée Lauder brand. Grace is an incredible modern beauty who will help us to continue to elevate the style and aspiration of [the] brand. With her rise to the top of the fashion world in such a short time as well as her fantastic sense of humor, Grace is destined to bring a fresh attitude towards the brand," said Stephane de la Faverie, Estée Lauder global brand president, in a press release. Naturally, Elizabeth is excited, as a big beauty contract is a big deal for every model and added, "I can't wait to share my first campaigns with everyone!"
Elizabeth joins the current roster of lucky Lauder models, including Misty Copeland, Kendall Jenner, Karlie Kloss, Fei Fei Sun, Gabriella Wilde, Yang Mi, and Joan Smalls. Her new work for the brand will be out very soon and will appear worldwide.