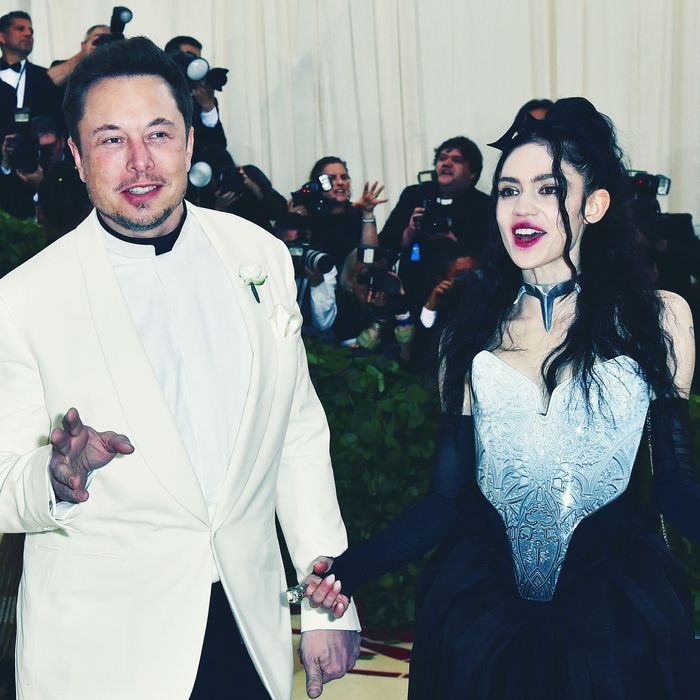 Grusk.
Photo: Angela Weiss/AFP/Getty Images
When you're first dating someone, it can sometimes be difficult to see the flaws they posses that are otherwise obvious to others. Maybe your new boyfriend has an annoying habit of interrupting people, or chewing too loudly, or aggressively dissuading workers from unionizing at the company at which he is the billionaire CEO.
Art-pop musician Grimes recently went through the latter with her boyfriend, the tech magnate Elon Musk. Since they first went public at the Met Gala, many have been distressed at the perceived discordance of this coupling, though I maintain that they both look like they're way too into burlesque night at the House of Yes. This is all to say that, on Monday night, Grimes replied to a tweet requesting that she ask Musk to let his workers at Tesla unionize.
"He has never prevented them from unionizing," she wrote in a since-deleted tweet. "It's quite literally fake news. trust me, i've investigated this heavily and even visited factories etc. i have the receipts but since it effects others i'll wait til i ama w imminent new music b4 i answer more queries [sic]."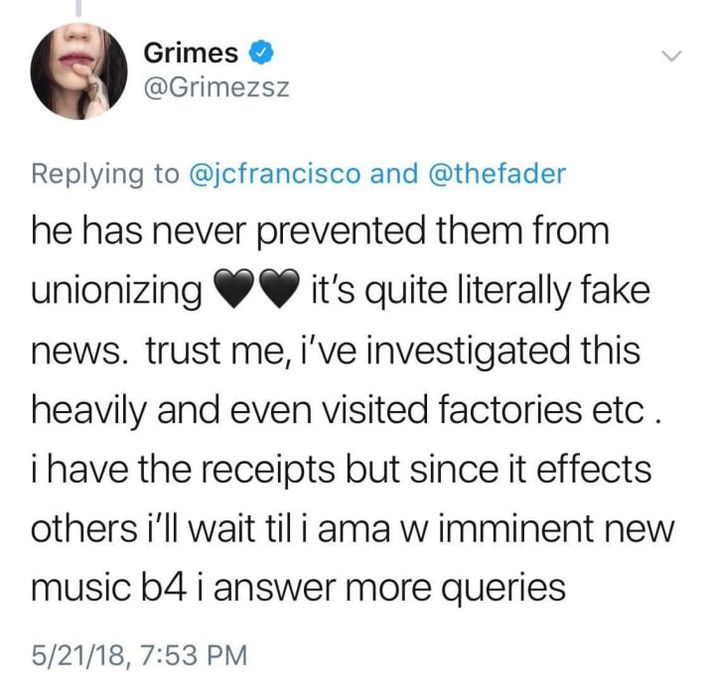 Musk has been accused of union-busting at Tesla multiple times. One leaked email revealed that he told his staff he was "distraught" upon hearing that they were talking to the United Automobile Workers, saying that the union didn't share the company's mission and openly dissuading his workers from organizing. (He also promised them free frozen yogurt instead.)
In any case, congratulations to Grusk for reaching the important relationship milestone of, uh, supporting the disenfranchisement of the American working class together.