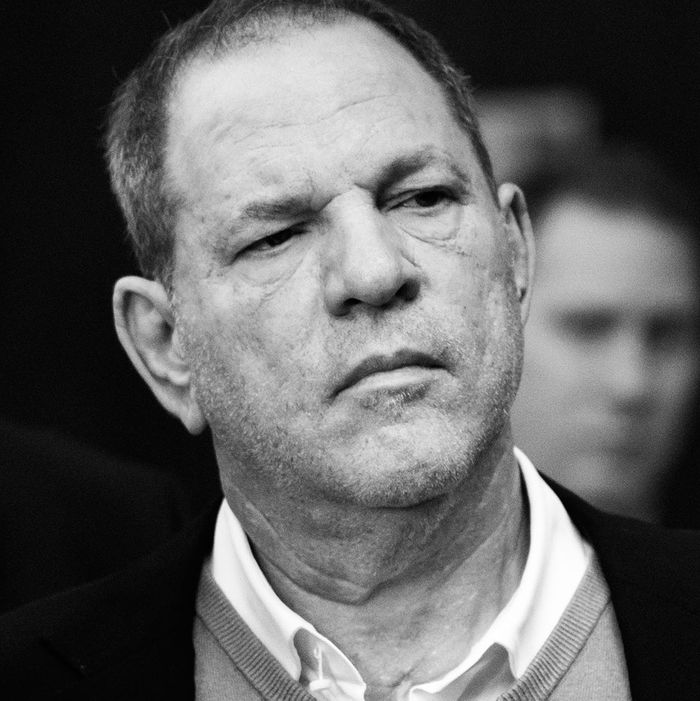 Harvey Weinstein.
Photo: Steven Hirsch-Pool/Getty Images
Harvey Weinstein will not testify in front of a Manhattan grand jury, his lawyers announced on Wednesday.
The disgraced Hollywood producer turned himself in to the NYPD on Friday, and was charged with two counts of rape, and a criminal sexual act. The accusers in question are Lucia Evans, who says that in 2004, Weinstein lured her to his Tribeca office and forced her to perform oral sex, and another unnamed woman who says that in 2013, Weinstein raped her in a Manhattan hotel room. They are two of the over 80 women who have accused the mogul of sexual misconduct.
New York district attorney Cyrus Vance convened a grand jury to review the allegations against Weinstein, but the producer's attorney Benjamin Brafman said in a statement today that Weinstein would not be testifying in front of them because his legal team did not have enough time to prepare him for a Wednesday afternoon appearance, and because indictment is "inevitable."
"After being unfairly denied access to critical information about this case that was needed to defend him before the grand jury, Mr. Weinstein's attorneys decided that there was not sufficient time to properly prepare Mr. Weinstein," Brafman said.
He added that "regardless of how compelling Mr. Weinstein's personal testimony might be," an indictment would be "inevitable" thanks to "unfair political pressure."
Before Weinstein turned himself in last week, many of his accusers celebrated the news of his impeding arrest, including actresses Asia Argento, Ashley Judd, and Rose McGowan.
"I, and so many of Harvey Weinstein's survivors, had given up hope that our rapist would be held accountable by law," wrote McGowan. "Twenty years ago, I swore that I would right this wrong. Today we are one step closer to justice."